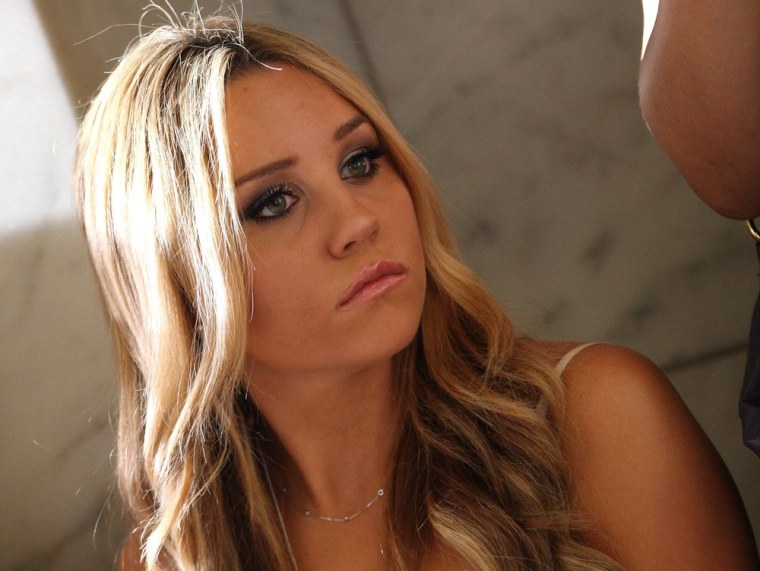 Actress Amanda Bynes was arrested in her New York apartment Thursday night on charges of reckless endangerment, tampering with evidence and criminal possession of marijuana, NBC New York reported.
The doorman of the building called police to report that Bynes was smoking marijuana in the lobby, sources told the station. Before officers arrived, Bynes, 27, had gone back to her 36th floor apartment, and when police came to her apartment, she reportedly tossed the water pipe out the window.
Sources told NBC New York that Bynes was taken to Roosevelt Hospital to undergo a psychiatric evaluation, then to a Midtown police station to be processed, and was expected to spend the night in jail and appear in court on Friday.
Bynes is on probation for three years for driving with a suspended license and also has a DUI case pending in southern California. She moved to New York last fall.
In April, Bynes drew attention for shaving half of her head, and she's been a vocal poster on Twitter. In December, charges in two separate hit-and-run incidents against her were dismissed.
As a child actress, she starred in the sitcom "All That" and in her own sketch comedy show, "The Amanda Show." She also appeared in numerous movies.
In 2012, she announced that she had retired from acting, an announcement she had also made in 2010 and later revoked.