Those who saw 1976's "Carrie" will never forget the image of a blood-drenched Sissy Spacek standing frozen in her prom dress. "Carrie" is being remade for the big screen, and now images of 15-year-old Chloe Grace Moretz in the same scene have been released.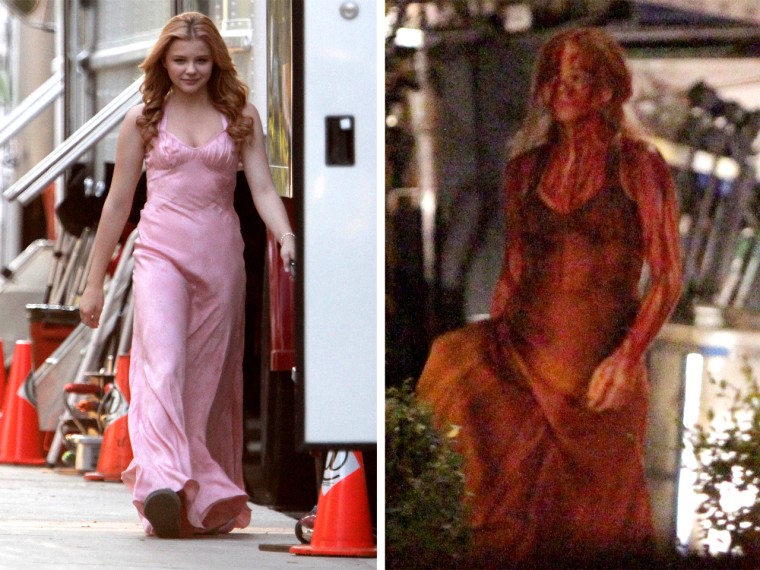 Granted, the Spacek version of Stephen King's book-turned-film is 36 years old, but was it a good idea to remake such a classic movie? Moretz is a good choice for the lead role, and at 15, she's actually high-school age (Spacek was well into her mid-20s when she played the role). And critically acclaimed actress Julianne Moore is taking on the role of Carrie's religious and troubled mom.
As io9 notes, "Moretz has a pretty big pink prom dress she'll be needing to fill out, because Sissy Spacek was masterful as her role as the first scared, meek and eventually murderous telekinetic darling."
The film hits theaters in March 2013.
Is a "Carrie" remake a good idea? Tell us on Facebook.
Related content: