Authorities in New Mexico said country music singer Kylie Rae Harris caused the fatal car crash that killed herself and a 16-year-old girl, and they are investigating whether speed and alcohol may have been factors.
The 30-year-old singer and mother to a 6-year-old girl died Wednesday night after being involved in a three-vehicle crash in Taos County, where she was scheduled to play at the Big Barn Dance Music Festival.
The Taos County Sheriff's Office said Harris' Chevrolet Equinox struck the back of a Chevrolet Avalanche, causing Harris' vehicle to veer into oncoming traffic where it hit a Jeep head-on.
Harris and the driver of the Jeep, 16-year-old Maria Cruz, were pronounced dead at the scene. The third driver was not injured, the Associated Press reported.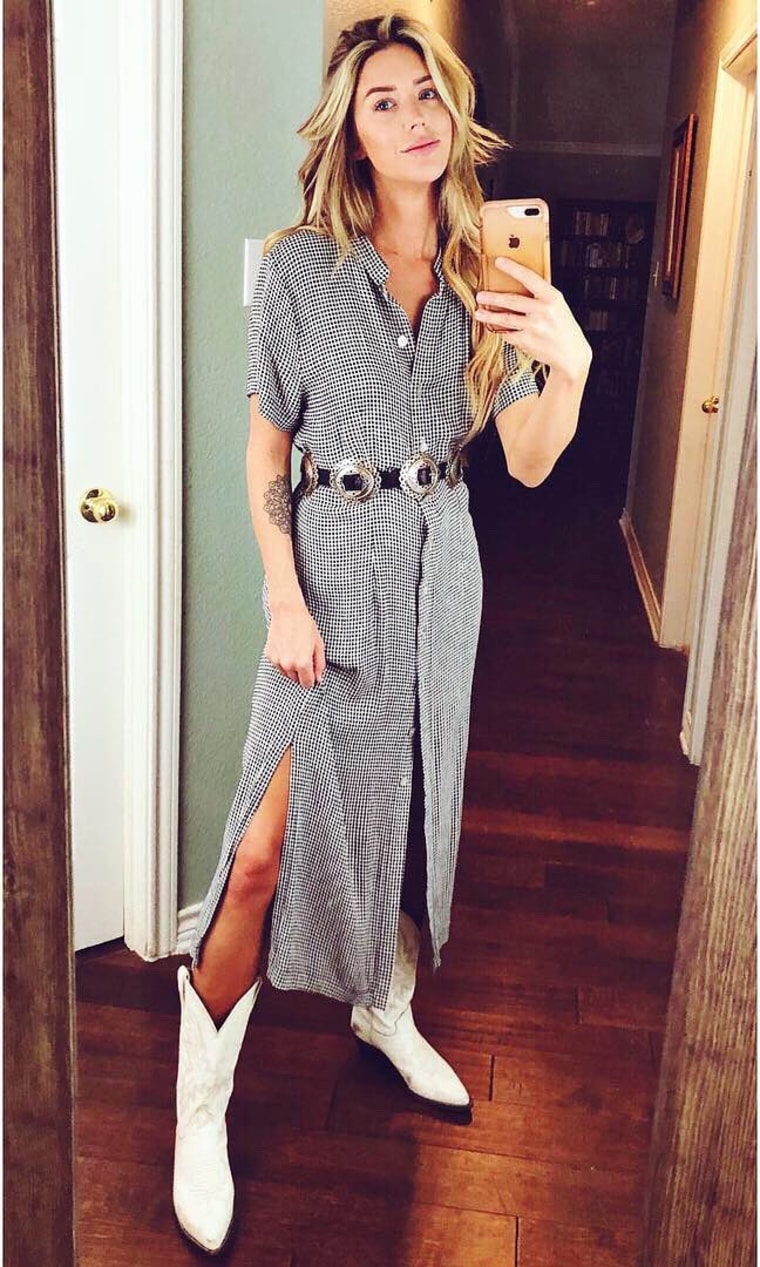 The crash remains under investigation, but Sheriff Jerry Hogrefe told NBC News in a statement Saturday that "Miss Cruz was an innocent victim of this senseless crash caused by Ms. Harris."
He said Cruz's father, Pedro, works as a firefighter and emergency medical technician for Taos County and her death "shocked" the community.
On the day of the crash, Harris uploaded several tearful videos to her Instagram story in which she talked about visiting Taos as a child and said that family members who had lived there had died.
"For those of you who don't know, I spent the last 20 years of my life coming to Taos with my dad, my sisters, my grandparents lived here, my uncle still lives here," she said in one video. "Literally everybody that was here has passed away except for my uncle, including my dad."
Hogrefe said investigators suspect speed and alcohol may have been factors in the crash, and a toxicology report "will confirm or deny alcohol or other substances in both drivers." Because charges can't be filed in the case "due to the death of the at-fault person," Hogrefe said the toxicology report could take months or even a year to complete.
Harris' manager Alex Torrez said in a statement Wednesday expressed being "heartbroken" over the singer's death.
"Everyone that knew Kylie knew how much she loved her family and, beyond that, how much she loved music," Torrez said. "The best tribute to her unmatched enthusiasm for both is to spread as much love as you can today, and listen to music that fully inspires you."