Pop singer Taylor Swift made a $1 million donation Thursday to aid victims of the devastating tornadoes that killed 24 people in parts of Nashville and central Tennessee.
Swift, 30, announced her philanthropic contribution to the Middle Tennessee Emergency Response Fund on her Instagram account and encouraged fans to do the same. The carnage in Tennessee marked the most deadly tornado event in the United States since 23 people were killed in Lee County, Alabama, exactly one year earlier, on March 3, 2019.
"Nashville is my home and the fact that so many people have lost their homes and so much more in Middle Tennessee is devastating to me," Swift said on Instagram.
Though Swift didn't announce how much she donated, her publicist Tree Paine confirmed to NBC News that the pop singer donated $1 million.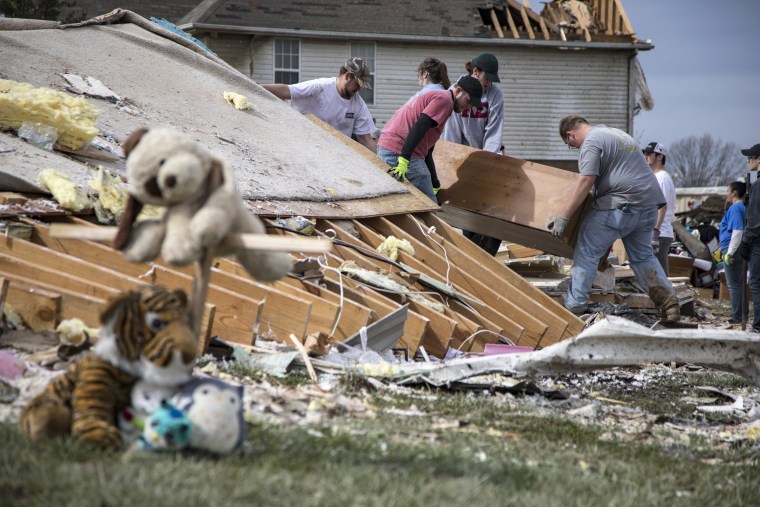 At least one of the tornadoes that hit Tennessee early Tuesday was an EF-4 storm with 175 mph winds, according to the National Weather Service. At least 45 buildings collapsed in Nashville, and police said that there were multiple buildings with damage, primarily in the downtown and the east precincts.
Eighteen of the deaths were in Putnam County, which is about 60 miles east of Nashville. Three people in Putnam were unaccounted for by Wednesday evening, according to Putnam County Mayor Randy Porter.