Taylor Swift has rallied behind fellow pop star Kesha by donating $250,000 to the "Tik Tok" singer as she continues her legal battle to end her contract with record producer who goes by the name "Dr. Luke."
"In a show of support, Taylor Swift has donated $250,000 to Kesha to help with any of her financial needs during this trying time," a representative for Swift told NBC News on Monday.
The gift from the "Shake It Off" songstress follows a setback in Kesha's bid to break her professional relationship with producer Dr. Luke, whom she has accused of sexually assaulting her.
A judge on Friday denied Kesha's bid to end the contract with Dr. Luke, whose real name is Lukasz Gottwald. Kesha has accused Gottwald of drugging and raping her and abusing her in an effort to get her to lose weight.
Gottwald denies the allegations, saying Kesha. 28, is lying in an effort to break her contract. He has not been charged with a crime. The 42-year-old producer and songwriter has worked with artists including Katy Perry, Rihanna, Pitbull, Miley Cyrus and Kelly Clarkson.
Kesha Rose Sebert was an 18-year-old unknown from Nashville when she signed a contract with one of his companies in 2005, according to court papers.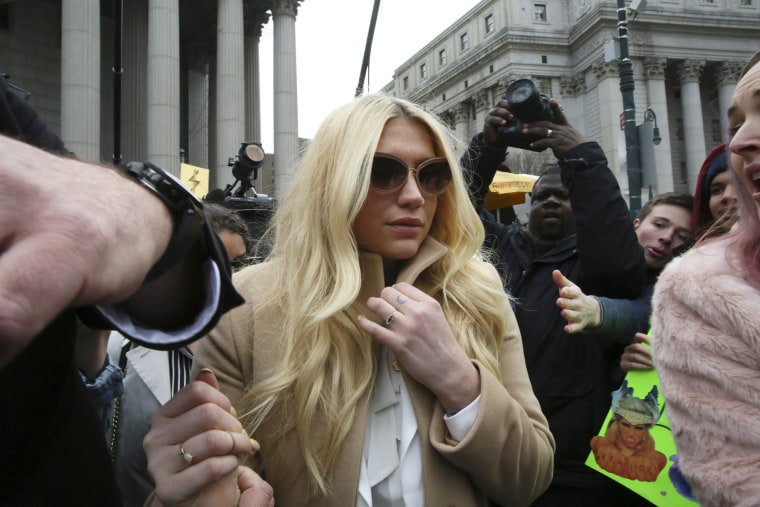 Five years later, "Tik Tok" was the No. 1 song in the country. She has released two albums, most recently in 2012.
Kesha continues to play some shows, but her lawyers say her career is essentially being held hostage because she refuses to work with her accused rapist, and he is retaliating because she spoke up.
Friday's court decision is not the final word in the case, but an outpouring of support on social media followed from celebrities and fans, many who used the hashtag #FreeKesha.