Taylor Swift's mother told a jury Wednesday that the pop star was visibly upset after a DJ allegedly groped her in 2013, and said "Mom, a guy just grabbed my ass" during a meet and greet.
Andrea Swift made the comments when called to the stand in the federal civil trial involving her daughter. The singer is accusing former DJ David Mueller of touching her inappropriately before a concert in Denver.
Mueller sued Taylor Swift claiming she falsely accused him of groping, causing him to be fired; his suit seeks lost earnings. Swift countersued, alleging sexual assault and seeking a symbolic $1.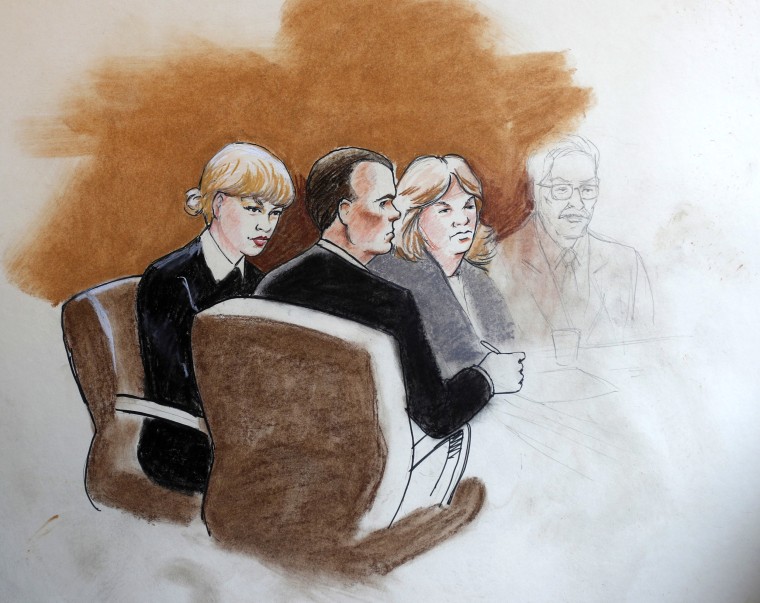 "I knew what happened, I heard it from her. I heard it from my daughter's mouth. He sexually assaulted her, right there, that guy," Andrea Swift said in court, pointing at Mueller. Andrea Swift was not present when the photo was taken, but spoke to her daughter afterwards.
Related: Why Did Taylor Swift Sue Over Sexual Assault Case?
Andrea Swift testified that Swift's team did not call police because she did not want her daughter to have to relive the experience. No criminal charges were ever filed in the case.
"We absolutely wanted to keep this private, but we didn't want him to get away with it," Andrea Swift said.
Taylor Swift's team contacted Mueller's employer, KYGO, and Mueller was later fired. Andrea Swift said the singer's team did not ask that he be fired. Andrea Swift testified that she saw the photo that night and "the second I saw it, I knew there was something horribly wrong, horribly wrong going on in that picture."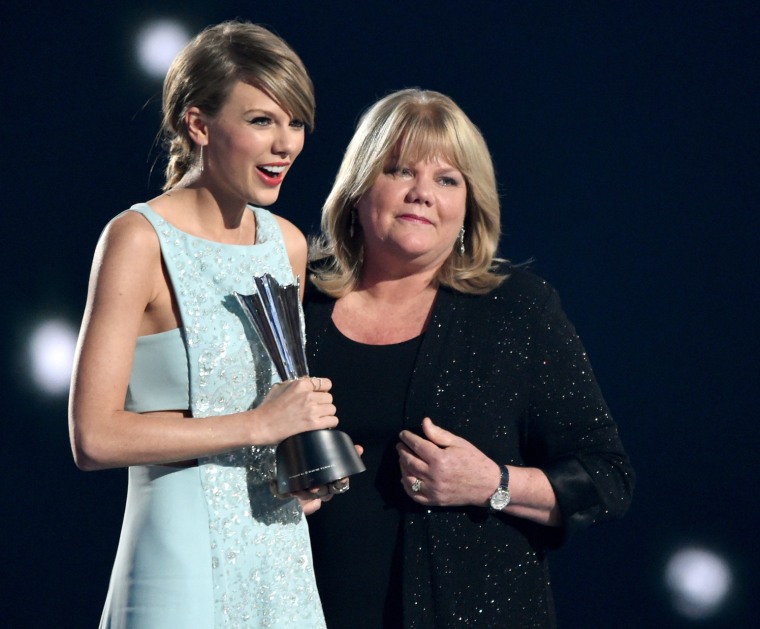 Mueller, 55, denies touching Taylor Swift inappropriately. He has testified that he may have touched the pop superstar's ribs with a closed hand as he tried to jump into a photo with her but insisted he did not touch her backside as she claims.
Mueller told jurors Tuesday that he and the singer-songwriter were trying to reach around one another and "our hands touched and our arms touched" during a photo opportunity he estimated lasted no more than 40 seconds.
Mueller testified that he wants to clear his name, and said he has been unable to get a job in radio since he was fired. Under cross examination on Tuesday, Mueller conceded that various supervisors with KYGO and its parent firm had discussed the possibility of letting him go even before the encounter with Swift.
Earlier in the day, Mueller acknowledged that a photo of him with his hand behind Swift is "weird and awkward."
The image shows Mueller's arm bellow Swift's waist, but it is unclear where his hand is.
During the testimony, Swift's attorney Douglas Baldridge repeatedly asked Mueller why his right hand is behind Swift in a pre-concert photo op.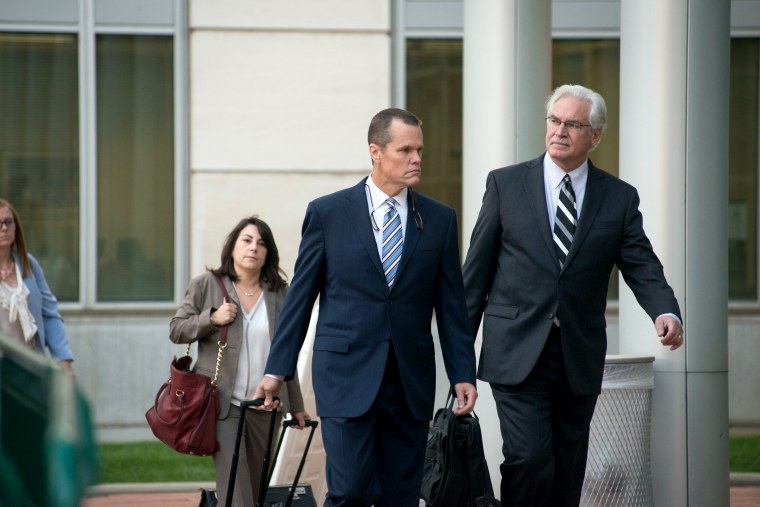 Mueller said his hand was touching Swift's skirt after he put his arm around her and their arms got crossed. He said his hand was at rib-cage level and "apparently it went down."
During the back-and-forth, Baldridge asked Mueller if Swift would have the right not to like it if he touched her rear, even if it was an accident.
"Anyone would have a right not to like that," Mueller responded.