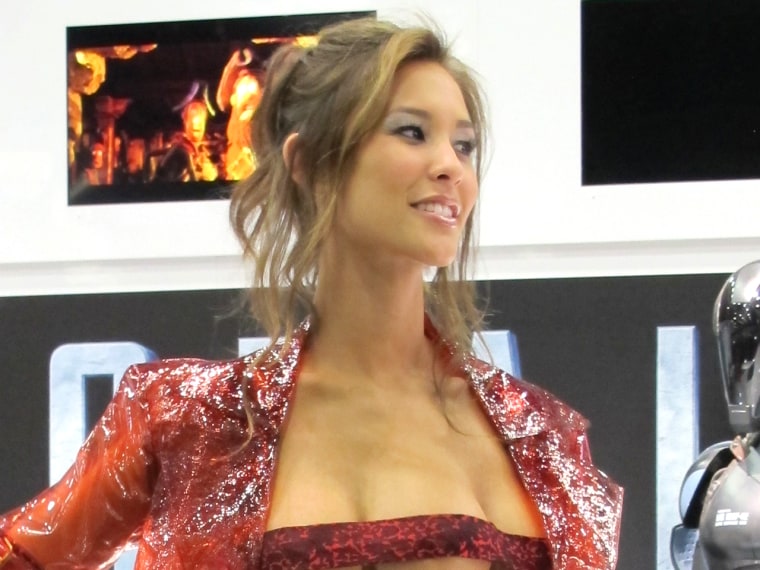 The original "Total Recall" movie, released in 1990 and starring Arnold Schwarzenegger, has many memorable scenes. In one scene, Schwarzenegger painfully pulls a gigantic tracking device out of his nostril. In another, his eyes swell to near bursting (it's even worse for the film's bad guy in a different scene).
But one of the most memorable scenes is brief: A bar prostitute offers her services up to Schwarzenegger's character and flashes her chest at him, revealing she has three breasts.
 And when fans heard that "Total Recall" was being remade this year, with Colin Farrell in the Schwarzenegger role, well, that was one of the questions they had: Will that character be back?
Indeed she will. The Toronto Star ran a feature on the actress who plays her, Toronto native Kaitlyn Leeb, who appears in the film's trailer coming on to Farrell's character.
Leeb told the paper she enjoyed walking around Comic-Con in San Diego this summer displaying the prosthetics, which took up to five hours to put on.
"It bugged me that people thought I was walking around Comic Con with my breasts hanging out," she told the paper. "They're not mine."
Will you see the "Total Recall" remake? Tell us on Facebook.
Related content: