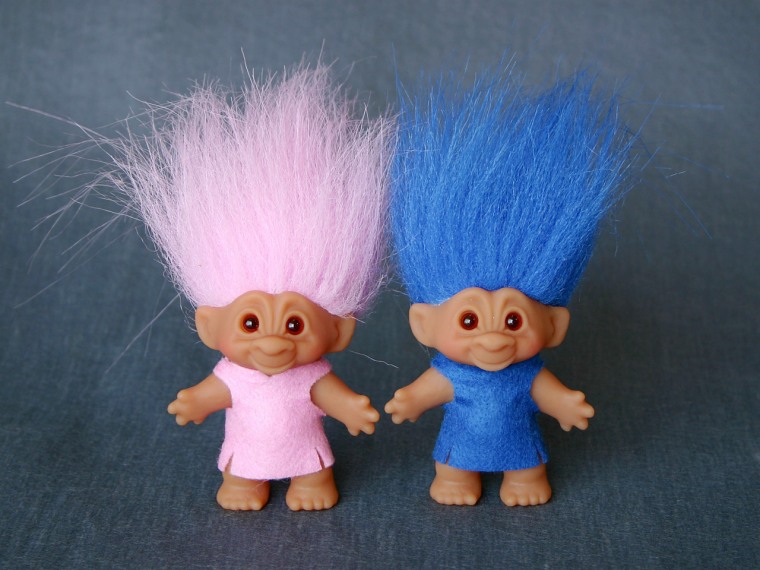 It's a face-in-palm moment of cinematic scale. Last week, Dreamworks announced that they've offered Jason Schwartzman the lead voice role in "Trolls," their next major animation project, based on the frizzy-haired Good Luck Troll dolls. Fortunately, Deadline confirms that "Hugo's" talented Chloë Grace Moretz is set as the female lead, but the devastating news lies in the fact that the film, about tiny plastic dolls popular in the 1960s and again in the '90s, is even being made at all.
While the "Transformers" series has been hyper-successful, grossing over $2.5 billion worldwide, its toy- and game-to-movie model doesn't always fare well. "Battleship" pulled in scathing reviews and less than a million-dollar profit, according to Box Office Mojo. Yet, this certainly hasn't stopped major studios from being drawn to the audience recognition and simplicity offered by brand name toys and board games.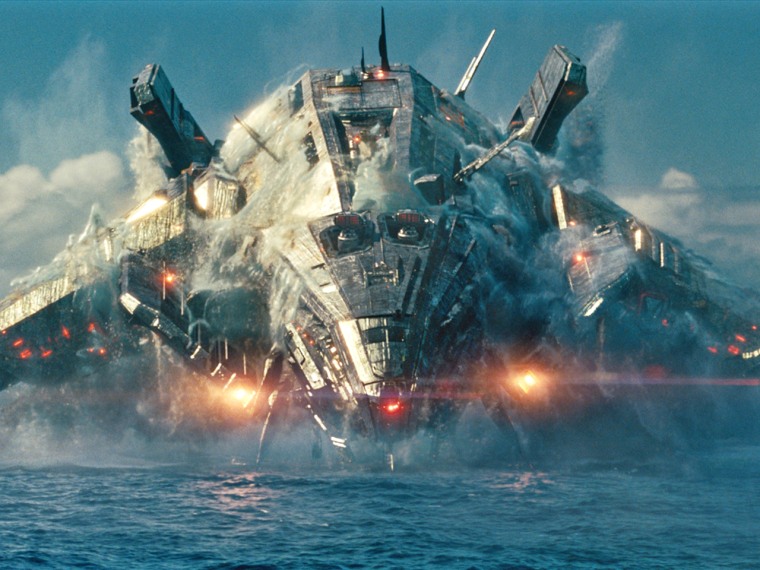 Universal once had a six-year partnership with Hasbro to produce films based on their toys and games, which include "Monopoly," "Candy Land," "Clue," "Ouija," "Magic: The Gathering," and "Stretch Armstrong." While they've since paid to get out of much of this agreement, Relativity Media has said it would be making "Stretch Armstrong" and Columbia Pictures has picked up "Candy Land." Universal stayed in the game too, signing on screenwriters and producers for a film based on Atari's late-70s video game, "Asteroids."
"In honor of" may be too dubious a term, so let's say, in light of "Trolls" move forward to the big screen, here's a look at the notable upcoming game- and toy-based movies.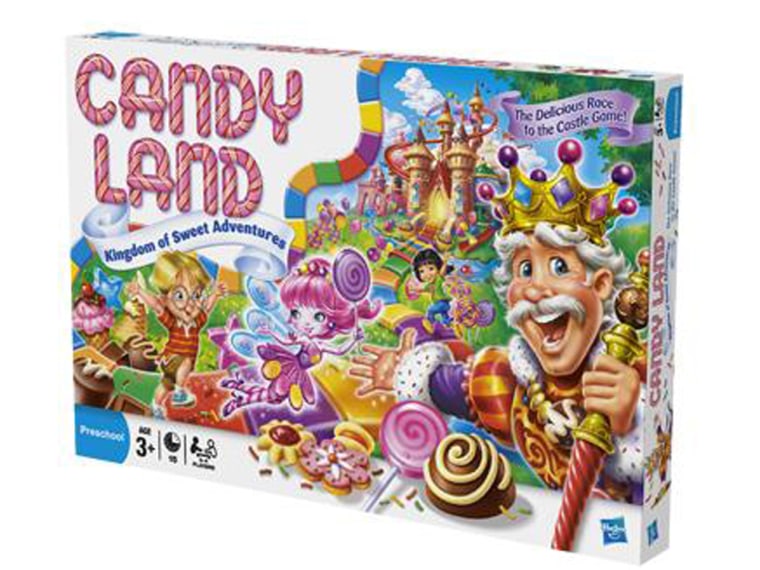 'Candy Land'
Adam Sandler is in final talks with Sony and Hasbro to star in the movie version of this board game of pure luck and sweet characters, reports Reuters. Columbia Pictures president Doug Belgrad called "Candy Land," which was created in 1949 and stars a variety of sugary characters such as Princess Frostine, Mr. Mint and King Candy, more than a mere game, saying "it is a brand that children, parents and grandparents know and love." As such, Belgrad said, it offers a "larger than life part" for Sandler. While "Enchanted" director Kevin Lima is signed on and the script seems to be steadily moving forward, the 2013 release date is still tentative. We truly hope it will be made, as it will, at the very least, be a much appreciated break from the usual, "That's My Boy"-type fare for Sandler. 
'Stretch Armstrong'
It was a shame to see "Twilight's" Taylor Lautner bail on the lead role as a gel-infused action figure for Relativity and Hasbro's "Stretch Armstrong." But with screenwriter Dean Georgaris hired, a provisional release date of April 11, 2014, and a lucrative merchandising deal set, this film (and plenty of Stretch Armstrong toys) looks to be an odd but enjoyable throwback that'll show "Fantastic Four's" Mr. Fantastic how superhuman limb contortion is really done.
'Asteroids'
Roland Emmerich, the director of end-times fantasies "2012," "The Day After Tomorrow" and "Independence Day," is being courted by Universal Pictures to direct this movie based on a popular 1979 arcade game. The game, in which players shoot a series of white dots through a black background to stave off alien attacks, created a four-party bidding war for its rights in 2009. With so little to go off of, a lot of flexibility and creativity will be required to mine this source material for film ideas. Vulture reports that it will be set after human civilization has been destroyed and only a few colonies of humans have survived. While that's certainly vague, it sure sounds better than "Battleship." The post-apocalyptic video game adaptation should hit theaters in 2014.
Can a game- or toy-based movie work, or does this trend show Hollywood is out of ideas? Share your ideas on our Facebook page.
More in Movies: