ROME — An underpass in a French migrant camp, a phone booth in a rural English town, a city wall in Jerusalem — seeking out works by the secretive graffiti artist Banksy is not a task for the lethargic art fan.
But curators in Italy are displaying what is perhaps the largest exhibition of his works to date.
"War, Capitalism & Liberty" opened Tuesday at Rome's Palazzo Cipolla museum and will run through Sept. 4.
Banksy — whose identity has never been revealed — is not involved in the not-for-profit event that brings together around 150 privately owned pieces.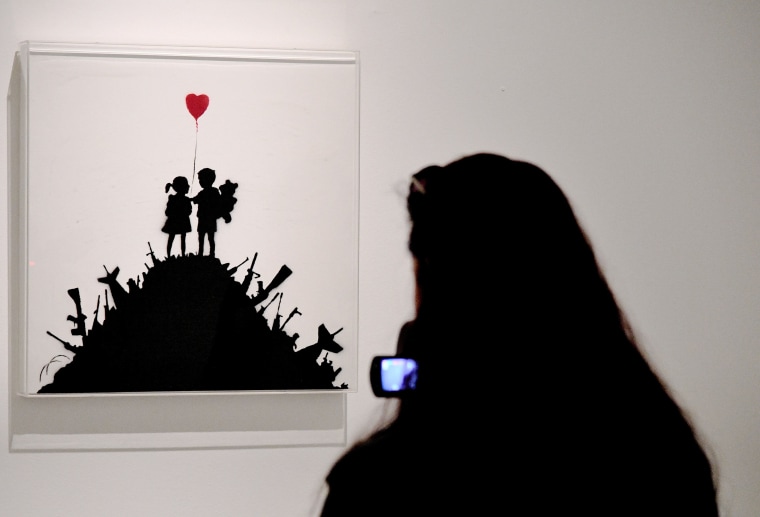 "There is no official catalog or list of Banksy collectors, so it took us two years and a lot of travelling around the world to find them," exhibition curator Stefano Antonelli said of the artworks. "The result is one of the single biggest exhibitions dedicated to the artist ever staged."
"Original paintings, prints, sculptures and rare objects will be exhibited, many of which have never been shown previously," according to Fondazione Terzo Pilastro, the non-profit arts organization putting on the event.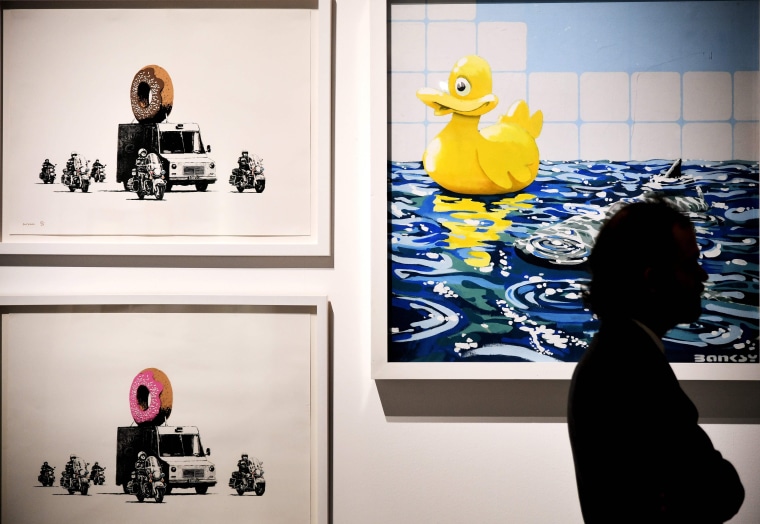 Despite his work selling for millions of dollars, little is known about Banksy other than he is believed to have been born in Bristol, England, in 1974.
In March, scientists used geographic profiling techniques — which are normally employed to track serial killers and terrorists — to claim the artist's name is Robin Gunningham.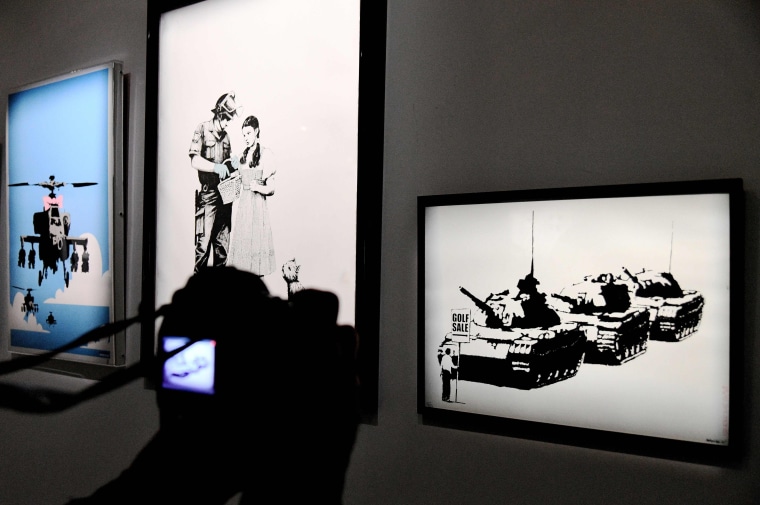 That name has been associated with the artist before but never confirmed.
Rome's Palazzo Cipolla is not the first gallery to display Banksy's work. Following several smaller exhibits, the artist was given control of the council-run Bristol City Museum in his hometown in 2009.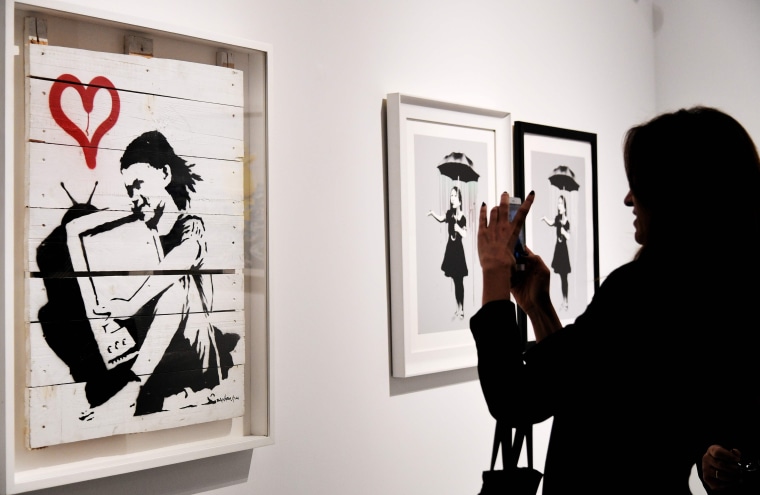 Last year, he opened the dystopian theme park "Dismaland" in the English seaside town of Weston-super-Mare.
Banksy has also sneaked his works into major galleries in New York, London and Paris — hanging his art alongside that of historic masters.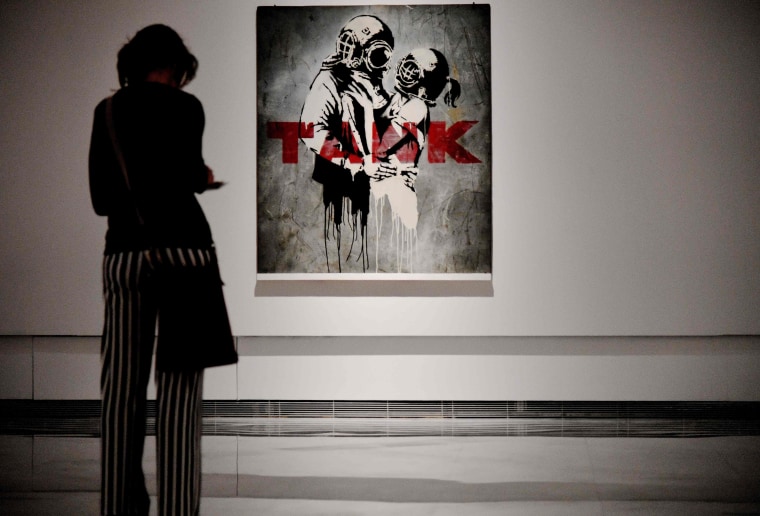 But Fondazione Terzo Pilastro said the Rome exhibition was "extensive and unprecedented."
It added: "The exhibition will examine how social and political events of our world are viewed through the street art of Banksy."