Shane Smith, the chief executive and co-founder of Vice, announced on Tuesday that he is resigning as the leader of the millennial-focused company that he built into a media giant.
Nancy Dubuc, the CEO of A+E Networks, will take the reins, with Smith moving to an executive chairman role.
"Why Nancy Dubuc? Simply put, because rarely in business do you get to work in a perfect partnership," Smith said in a press release. "First off, she is better than me at everything."
"I get to work with one of my best friends and media heroes," Smith added, before closing with a characteristically brash pronouncement: "We are a modern day Bonnie and Clyde and we are going to take all your money."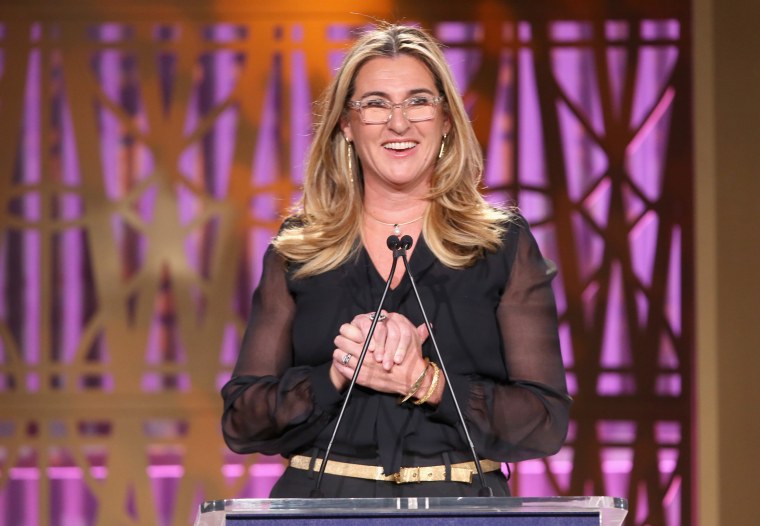 The management shake-up follows months of scrutiny over Vice's workplace culture. A New York Times investigation published in December found four settlements involving allegations of sexual harassment or defamation against Vice employees.
In the report, more than two dozen women claimed they had endured or seen sexual misconduct at Vice — including unwanted kisses, groping and inappropriate comments.
In response to the report, Smith and Vice co-founder Suroosh Alvi apologized and admitted to having "failed as a company to create a safe and inclusive workplace where everyone, especially women, can feel respected and thrive."
"Cultural elements from our past, dysfunction and mismanagement were allowed to flourish unchecked," Smith and Alvi said in a statement in late December. "That includes a detrimental 'boy's club' culture that fostered inappropriate behavior that permeated throughout the company."
Smith, 48, has been synonymous with Vice since its humble beginnings as a punk magazine in Montreal in the early 1990s. Vice has since grown into a global brand that includes popular digital and TV properties, including a nightly news show on HBO.
Vice was also buoyed by investments from Walt Disney and 21st Century Fox that brought its valuation to upward of $5.7 billion. But the Brooklyn-based company's financial health was questioned last month after The Wall Street Journal reported it missed its revenue target for 2017 by more than $100 million.
"Shane and the team at Vice have done what all of us aspire to do — build a brand and make content that people really care about," Dubuc said in the statement announcing her ascent.
"It's an honor to join a brand with such tremendous opportunity, and I look forward to growing the platform for decades to come," she said.