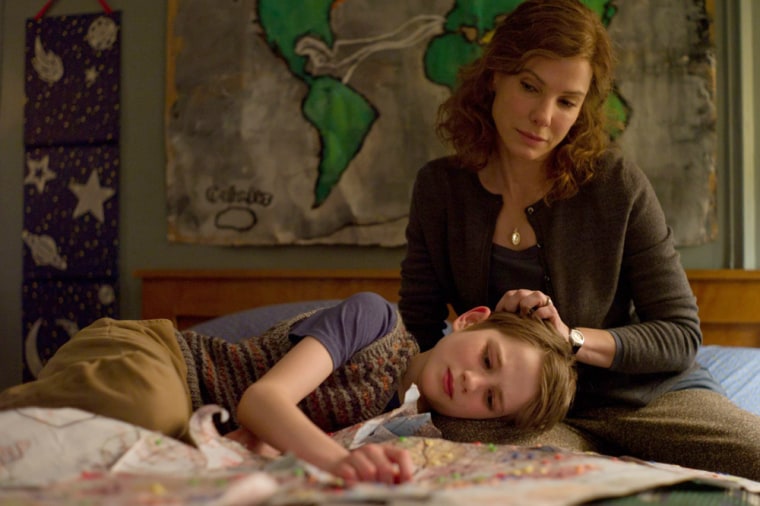 There are nine Academy Award best-picture nominees this year thanks to a rule change requiring films to receive a certain number of first-place votes. Seven of them were completely expected. "War Horse" surprised some, and "Extremely Loud and Incredibly Close" more than surprised many.
Here's a look at the nine nominees.
"War Horse"
It's Spielberg. It's sweeping. It takes on the Big Events and how they affect the Little People. How could it not be on the list?
"The Artist"
The novelty of it being black-and-white and silent aside, it's actually a really enjoyable film. You leave the theater happy. You tell your friends about this crazy silent movie you saw. Good chance of winning.
"Moneyball"
May be the most simply enjoyable film on the list. You've got a big star (Brad Pitt), comic relief (Jonah Hill), baseball that's accessible for even non sports fans, a snappy Aaron Sorkin script and a little guy who triumphs over big money.
 "The Descendants"
Perpetual bachelor Clooney is not that believable as a dad, but this is a smart film that goes where viewers don't expect. Will be right up there competing for the trophy.
"Tree of Life"
In the same vein as "2001: A Space Odyssey," it's the film whose meaning keeps being dissected and discussed even months after you saw it.
"Midnight in Paris"
Woody Allen's back, and he's accessible! May be Allen's best in years, he's up for director, too.
"The Help"
Sneer if you want, movie snobs, but this movie has been taken to viewers' hearts. Good buzz counts for plenty.
"Hugo"
Presented as a kids' film, but not really. It's a film for film lovers.
"Extremely Loud and Incredibly Close"
The biggest stunner on the list. Even those who enjoyed it didn't see this coming. It won't win.
 Vote for the film you'd like to see win Best Picture on Feb. 26, and tell us why in the comments.
Related content: