Don't be afraid! Well, be afraid for your wallet, if you've got a hankering for one of the two known Cowardly Lion costumes from "The Wizard of Oz." The lion costume will be joining one pair of Dorothy's ruby slippers (as previously reported) from the film in an auction later this month, according to The Daily Mail. Each piece is expected to fetch up to $3 million.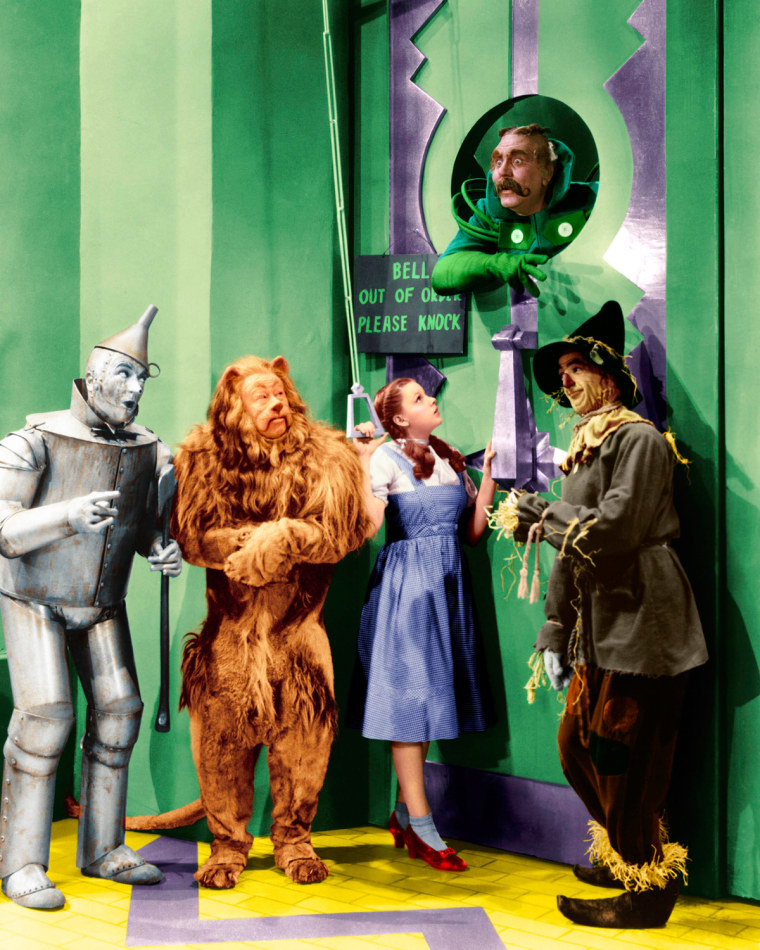 The Cowardly Lion costume -- which is made from real lion hide -- was being preserved at the Los Angeles County Museum of Art, and is seen in the movie when the Lion meets Dorothy on the Yellow Brick Road and actor Bert Lahr sings, "If I Only Had the Nerve" and "If I Were King of the Forest."
Meanwhile the sparkly shoes, which were used by Judy Garland in the 1939 film when Dorothy clicked her heels three times to return to Kansas, are getting a private showing in New York City on Dec. 5 at the Plaza Athénée before winging their way west for the auction.
The auction, to be held at The Paley Center for Media in Beverly Hills, Calif., on Dec. 15 and 16, is being coordinated by Joe Maddalena, who owns memorabilia auction house Profiles in History and who stars in the reality show "Hollywood Treasures."
Both costume and shoes will be part of a larger sale of memorabilia that will include Bela Lugosi's cape from "Dracula," the DeLorean from "Back to the Future III," Marilyn Monroe's wedding ring from her marriage to Joe DiMaggio and a Marilyn Monroe nude painting by Earl Moran.
What one piece of Hollywood memorabilia would you most like to have? Let us know in the comments.
Related content: