Benjamin Walker played our 16th president as a determined stalker of bloodsuckers in "Abraham Lincoln, Vampire Hunter," and now Daniel Day-Lewis is prepping for his shot at the role in Steven Spielberg's "Lincoln," due in theaters in November.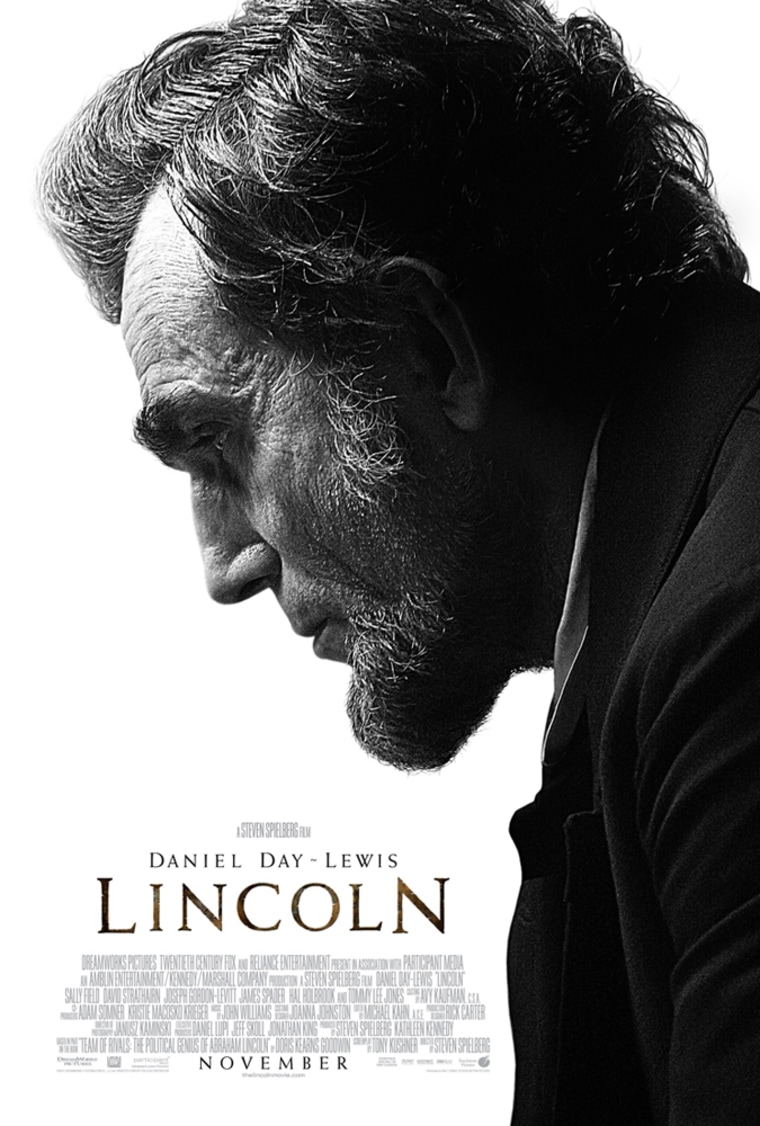 As the newly released poster shows, makeup folks give Day-Lewis a pretty good resemblance to Honest Abe.
The film, based on part of Doris Kearns Goodwin's book, will focus on the last months of Lincoln's life. Liam Neeson was originally cast in the role, but the actor, 60, reportedly felt he was too old to play Lincoln, who was 56 when he was assassinated. (Day-Lewis is 55.)
Sally Field plays Lincoln's wife Mary Todd Lincoln, with Joseph Gordon-Levitt as their son, Robert Todd Lincoln.
More from movies: