The "Scrubs" theme song, "I'm no Superman," has a line that goes, "You gotta work to feed the soul but I can't do this all on my own." The show's former star, Zach Braff, apparently has taken that to heart and in so doing has sparked one of the biggest Hollywood controversies of the year.
Four years after the show that made him a star went off the air, the actor-writer-director is part of the cultural conversation again -- thanks to his successful and polarizing crowd-funding campaign to fund his next movie.
Braff's goal was to raise $2 million on Kickstarter for "Wish I Was Here," his indie film follow to 2004's "Garden State." He has maintained that the movie's $5 million budget will be financed through a combination of his own money, foreign pre-sales, and Kickstarter. With the May 24 deadline to donate on the horizon, he's already amassed over $2.7 million from more than 40,000 supporters. He's also gotten a ton of grief.
Accused of being everything from a "carpetbagger" to a "douchebag," Braff's critics charge that someone with plenty of money of his own and direct access to Hollywood resources has no business playing in the kiddie pool that is supposed to be Kickstarter.
Braff declined to be interviewed by NBCNews.com, but he told the Los Angeles Times that he had tried to make his second movie for nearly a year but was confronted with skepticism from traditional financiers who wanted a say in the movie's final edit and demanded that he cast specific actors. Because Braff didn't want to compromise, and because he had previously backed other projects on Kickstarter, he turned to crowd-funding, just like some celebrities before him.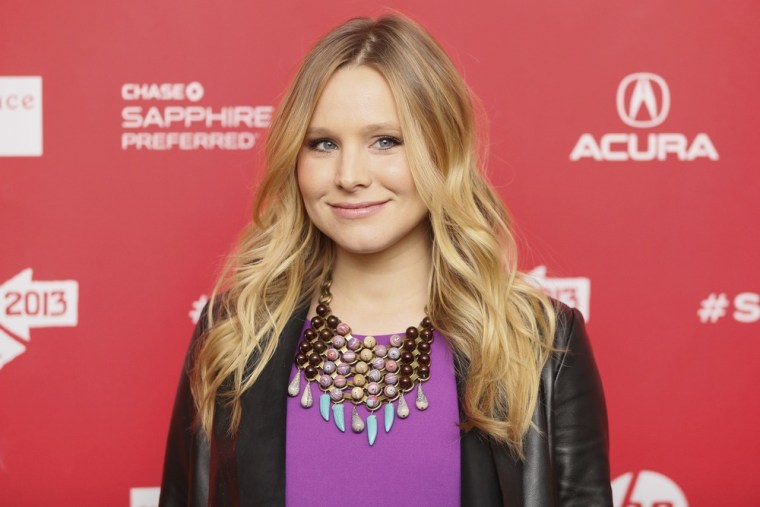 Whoopi Goldberg and musician Amanda Palmer used Kickstarter to fund movies and albums. In March, "Veronica Mars" creator Rob Thomas set a new Kickstarter record when he and star Kristen Bell launched a campaign to raise $2 million to make a movie based on the canceled TV series. In 10 hours, their goal was met and, at nearly $6 million, it became the most successful Kickstarter film campaign to date. Warner Bros. has agreed to distribute it.
Unique to Braff's Kickstarter, though, is the accompanying outrage and spotlight it's put on celeb funding campaigns. Case in point: It made actor-writer-director Kevin Smith think twice about turning to crowd-funding for his own pet project, "Clerks III."
"Unlike back when I made 'Clerks' in '91, I've GOT access to money now -- so I should use that money and not suck any loot out of the crowd-funding marketplace that might otherwise go to a first-timer who can really use it," Smith wrote on Reddit. "So if I can get away with it, I'm gonna try to pay for 'Clerks III' myself. As much as I love the crowd-funding model, that's an advancement in indie film that belongs to the next generation of artists. I started on my own dime, and if I'm allowed, I should finish on my own dime."
Braff encountered even more criticism when The Hollywood Reporter reported on May 15 that Worldview Entertainment will provide "gap financing" for "Wish I Was Here." He took to his Kickstarter page to defend himself, writing that Worldview is "essentially a bank ... loaning us the 'gap' between what we've raised together and what we need to actually make the movie."
Well, right. But banks earn interest from loans and part of the backlash levied against Braff is that his Kickstarter investors will never earn a dime. Although Braff is not to blame for Kickstarter's policy that the platform cannot be used to offer investors equity or profits, he stands to keep more money in his pockets if the film is successful since there are fewer people to share in the winnings. (Incidentally, Kickstarter keeps 5 percent of all contributions).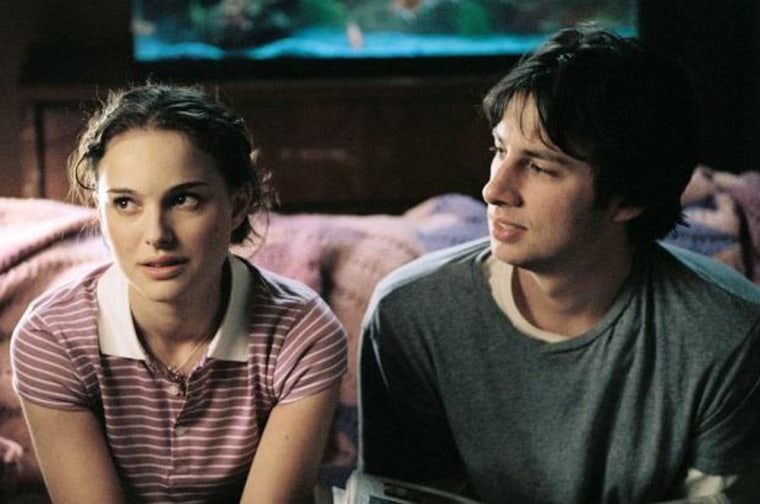 Through it all, Braff insists that like "Garden State," his second film is a "passion project" and "if I wanted to make a lot of money, I'd return to a television show with Bill Lawrence. Making a tiny personal art film is not where people go to make a lot of money." But as the International Business Times points out, that other personal project, "Garden State" pulled in $35.8 million on a $2.5 million budget.
Co-written with Braff's brother, Adam, "Wish I Was Here" is the story of a struggling actor and father (played by Braff) who is forced to make drastic changes when he learns his father is terminally ill. Kate Hudson has reportedly signed on to play his wife; Mandy Patinkin ("Homeland") and Josh Gad ("1600 Penn") have been cast as the father and brother. Anna Kendrick ("Pitch Perfect") is also onboard.
To his Kickstarter "financiers" whose donations hit certain benchmarks, Braff has offered incentives such as personal copies of the script, access to his personal production diary and roles as unpaid extras. Of course, the trip to Los Angeles to be in the film is on you and so is your movie ticket when you actually want to see it at your own convenience.
Braff, who won a Grammy for the soundtrack he put together for "Garden State," might now be listening to one of the hits on that compilation: "New Slang," by The Shins. "Turn me back into the pet I was when we met. I was happier then with no mind-set."