The father of Josh Duggar, the "19 Kids and Counting" star accused of child molestation, suggested in a 2002 political campaign that rape should be punished by the death penalty, campaign materials revealed Tuesday.
The comments by Jim Bob Duggar, which were first reported by the Gawker site Defamer, were made in a Q&A section of the web site his campaign put up for his 2002 run for the U.S. Senate from Arkansas.
Asked whether abortion should be permitted in cases of rape and incest, Jim Bob Duggar, a Republican, says not if it's possible to save the unborn child. Then he adds: "Rape and incest represent heinous crimes and as such should be treated as capital crimes."
Josh Duggar, 27, last week admitted that he "acted inexcusably" after a 2006 police report emerged alleging that he's fondled five underage girls in 2002 — the same year his father made the rape comment. The police report was destroyed over the weekend on orders from an Arkansas court.
Jim Bob Duggar and his wife, Michelle, haven't commented beyond describing the last few days as "one of the most difficult times of our lives" and acknowledging that Josh "made some very bad mistakes and we were shocked."
The TLC network has stopped airing episodes of the reality show but hasn't formally canceled it, even as major advertisers continue to abandon the series.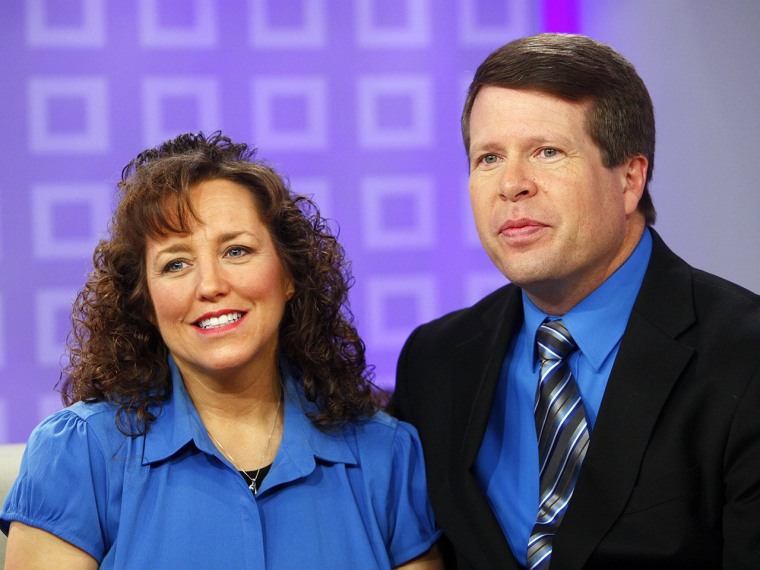 General Mills — maker of Cheerios and Lucky Charms cereals, Betty Crocker and Pillsbury baking products, Progresso soups, Häagen-Dazs ice cream and hundreds of other products — said Monday it was pulling its advertising.
On Tuesday, Payless ShoeSource and Choice Hotels — parent company of Quality Inn, Econo Lodge and other chains — followed suit.
IN-DEPTH
— NBC News