Adam West, who defined the tights-wearing title role of "Batman" in the 1960s cult TV classic and remained a celebrated actor in the superhero world, died Friday after a short battle with leukemia, according to his family. He was 88.
The West family said Saturday in a Facebook post to fans that he "passed away peacefully last night":
"There are no words to describe how much we'll miss him. We know you'll miss him too and we want you to know how much your love and support meant to him throughout the years."
Born William West Anderson in Walla Walla, Washington, he made appearances in popular TV shows of the 1960s, including "Bonanza" and "Bewitched." But he shot to fame playing the wealthy playboy Bruce Wayne — Batman's real name — on the ABC series adaptation of the D.C. comic book. Although it lasted for only three seasons from January 1966 to March 1968, "Batman" lived on in reruns.
The show took a campy and kitschy turn with West wearing a skin-tight blue and gray costume as Batman. He would "KAPOW!" and "BAM!" his way through each episode, successfully thwarting his nemesis The Joker, played by Cesar Romero, and a motley crew of villains who sought on destroying Gotham City.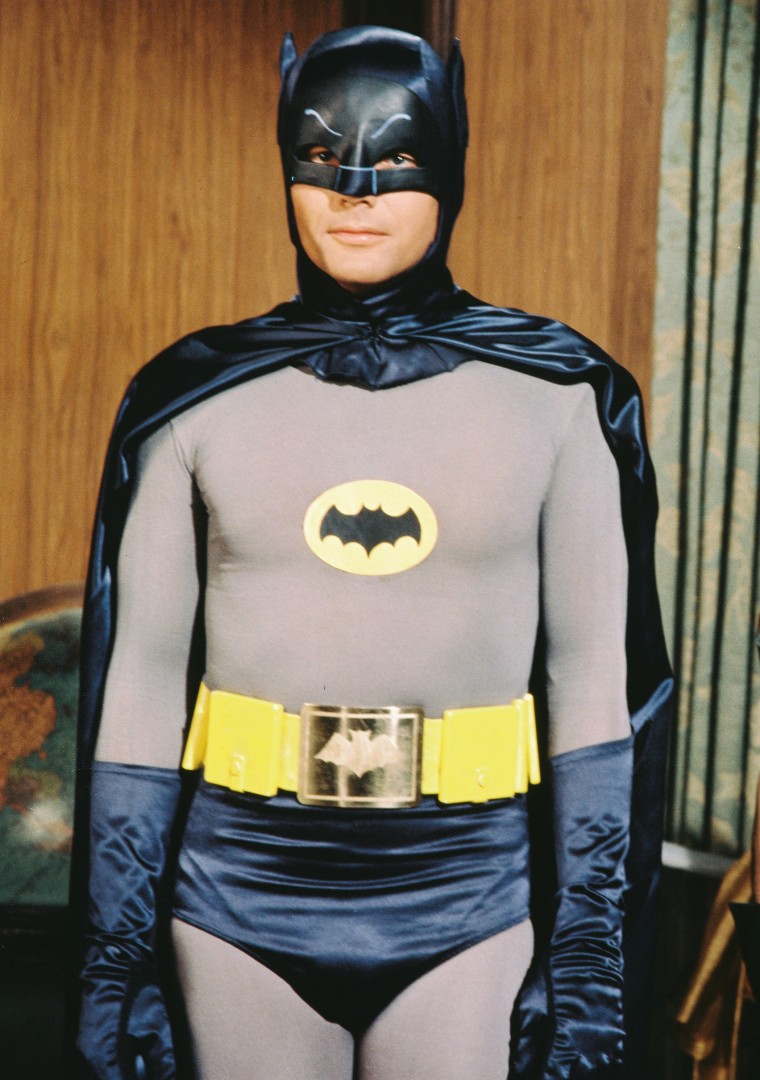 "I felt like itchy. All over itchy!" West said about his cowled attire in a 2001 TODAY interview.
In 1966, West became the first actor to bring the masked vigilante to the big screen in a feature-length adaptation of the TV series. In "Batman: The Movie," the Caped Crusader and trusty sidekick Robin, played by Burt Ward, formed the Dynamic Duo to outwit The Joker and his goons, including The Riddler, played by Frank Gorshin, and Catwoman, played by Lee Meriwether.
Related: Pow! Supreme Court Rejects Appeal in Batmobile Copyright Case
In an interview with Variety last year that was tagged to his guest appearance on the CBS comedy "The Big Bang Theory," West said getting to play the World's Greatest Detective seemed to put a damper on his early career — but he learned to embrace the enduring part.
"There was a time when 'Batman' really kept me from getting some pretty good roles, and I was asked to do what I figured were important features. However, 'Batman' was there, and very few people would take a chance on me walking on to the screen," West said, adding, "So I decided that since so many people love Batman, I might as well love it too. Why not? So I began to reengage myself with Batman. And I saw the comedy."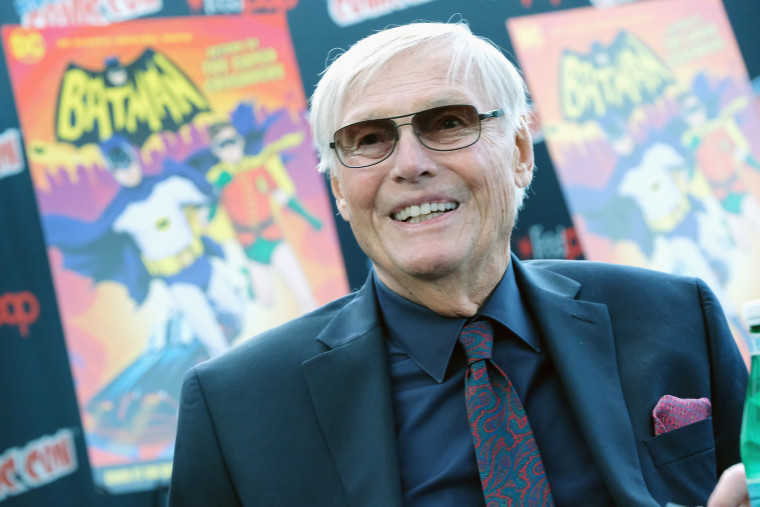 Later incarnations of Batman strayed away from the original tongue-in-cheek tone, with a long line of Hollywood actors from Val Kilmer to Christian Bale and George Clooney to Ben Affleck getting a chance to remake the role.
West — typecast as Batman over his career — voiced characters in several "Batman" spin-offs, oftentimes lending his legendary deadpan to sidekicks instead of superheroes. He also voiced characters in animated series, including "The Fairly OddParents," and played Mayor Adam West in Fox's cartoon series, "Family Guy."
He received a star on the Hollywood Walk of Fame in April 2012.
West said it was heartwarming to see how beloved his "Batman" remained five decades later.
"I just think I'm the luckiest guy in the world, really. I am," he told Variety. "I mean, how many people get a chance to create an iconic character and one that goes on?"
West was married three times, and had six children. He had homes in Los Angeles and Palm Springs, but he and his wife, Marcelle, spent most of their time at their ranch near Sun Valley, Idaho.