Earth, perhaps the ultimate reality star, is the focus of a documentary series premiering Saturday on BBC America.
"Planet Earth II" comes a decade after the original series stunned audiences with its sweeping look at the world.
In the new series, crews used new technology — including smaller cameras and drones — to capture intimate, ultra-high-definition views of nature.
"I think we truly very much put you into the animal's world," Elizabeth White, producer and director for the first episode, which is about islands, told NBC News.
Other episodes focus on mountains, jungles, deserts, grasslands and cities.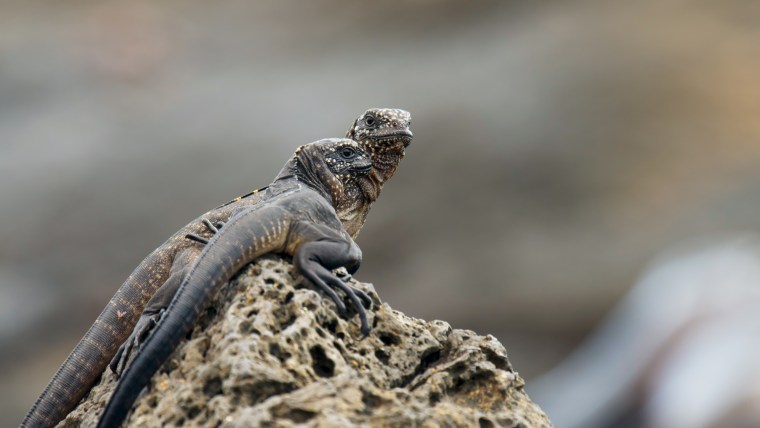 Producers spent 3½ years putting the series together, including about two years in the field shooting footage across 40 different countries.
One of the most dramatic scenes they captured: marine iguana hatchlings, immediately thrust into the run of their lives, chased by an army of racer snakes.
"The natural drama, what happened there, you couldn't script that," executive producer Michael Gunton told NBC News. "People have likened it to a kind of Indiana Jones movie sequence."
The series, Gunton said, also hopes to shine a light on various challenges facing the fragile planet.
Millions have already watched the series in the United Kingdom and now "Planet Earth II" — a reality show about the place we all call home — is coming to America.