Dan Haggerty, the burly, bearded actor who became a 1970s icon playing a mountain man in "The Life and Times of Grizzly Adams," died early Friday after a long battle with spinal cancer. He was 74.
Haggerty played a fugitive who flees into the wilderness and befriends a bear in a 1974 movie that became a surprise box office hit — and in a TV series of the same name that ran on NBC from 1977 to 1978.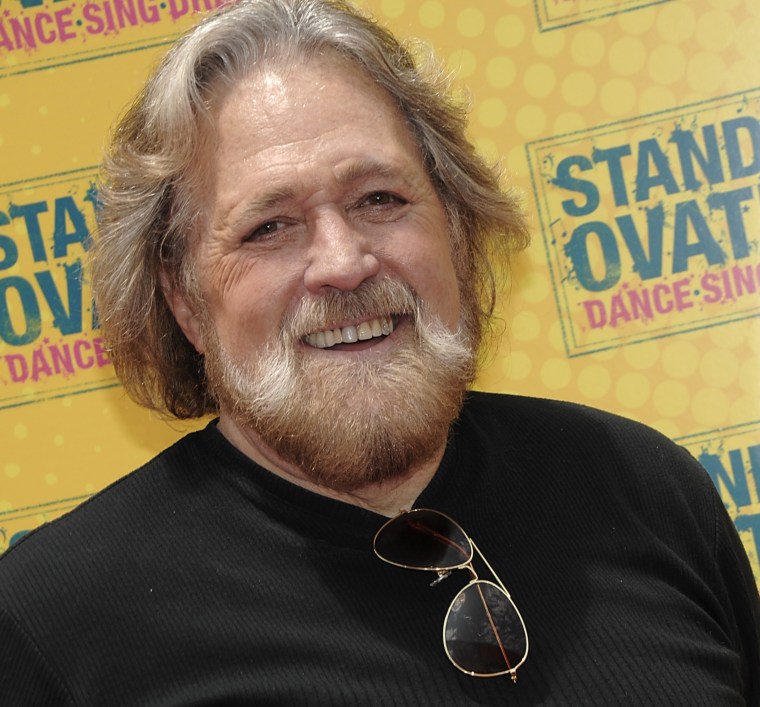 Later, Haggerty played a modern-day version of Grizzly named Jeremiah in the films "Grizzly Mountain" and "Escape to Grizzly Mountain."
"Dan was a beloved award winning actor in dozens of films and TV roles, but he will be remembered by millions of fans as the man who made Grizzly Adams famous," Haggerty's manager, Terry Bomar, said in a statement.
Haggerty outlived his Grizzly co-star Bozo, a female grizzly that played Ben on the show and died in 1999 at age 39.
Born Gene Jajonski on Nov. 19, 1941 in Wisconsin, Haggerty's family made a living running a wild animal attraction that included a black bear.
Haggerty got his start in show business playing a bodybuilder in the Elvis Presley movie "Girl Happy" and a biker in "Easy Rider."
After "Grizzly," Haggerty landed small roles on TV shows like "Charlie's Angels" and "The Love Boat." But his career took a big hit after he was busted in 1985 for selling cocaine to undercover police officers. Tragedy struck in 2008 when his wife Samantha was killed in a motorcycle accident.
He is survived by his children: Megan, Dylan, Cody, Tracey and Don.