The week of the election Dave Chappelle will make his much-anticipated debut on "Saturday Night Live" on Nov. 12 with musical guest A Tribe Called Quest, NBC announced Friday.
This is a big shift for the comedian, who left his incredibly popular Comedy Central show, "Chappelle's Show," in 2005.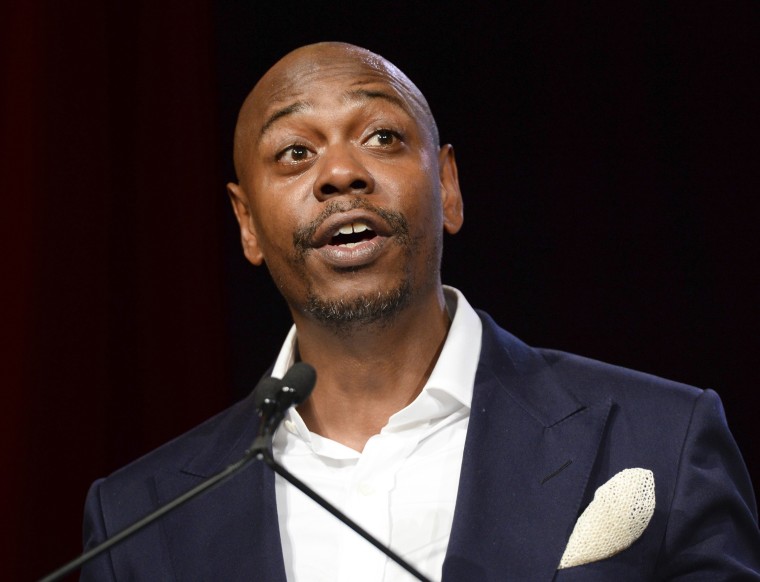 Since departing Comedy Central, Chappelle has maintained a low profile and spent time in South Africa before purchasing and moving his family to a farm in rural Ohio.
While he has made the occasional appearance at comedy clubs around the country, Chappelle only returned to perform standup comedy regularly in August 2013. His appearance on "SNL" will be one of the highest profile events Chappelle has done since the end of his show.
The influential hip-hop group A Tribe Called Quest will be the musical guest and celebrate the Nov. 11 release of their first studio album in 18 years, "We Got It From Here … Thank You 4 Your Service."
The members of the group intend it to be their last, as member Phife Dawg passed away earlier this year from complications resulting from diabetes. He was 45.
Benedict Cumberbatch hosts for the first time Saturday, just prior to the election. Musical guest Solange will join the actor and also make her debut on "Saturday Night Live."