Fox News co-president Bill Shine resigned on Monday as the network continued grappling with sex- and race- harassment scandals.
Shine, who has been with the network since its inception 20 years ago, will depart as head of programming after spending a few weeks at Fox "helping the transition" to new leadership, Fox corporate parent 21st Century Fox said in a press release.
Longtime executive Suzanne Scott was promoted to president in charge of programming and Jay Wallace, another Fox stalwart, was named president of news there. Jack Abernethy, who served as co-president of Fox News with Shine, will remain in that role, and as CEO of Fox Television Stations.
There was no hint of the scandals in the announcement, which included a statement from Fox founder Rupert Murdoch.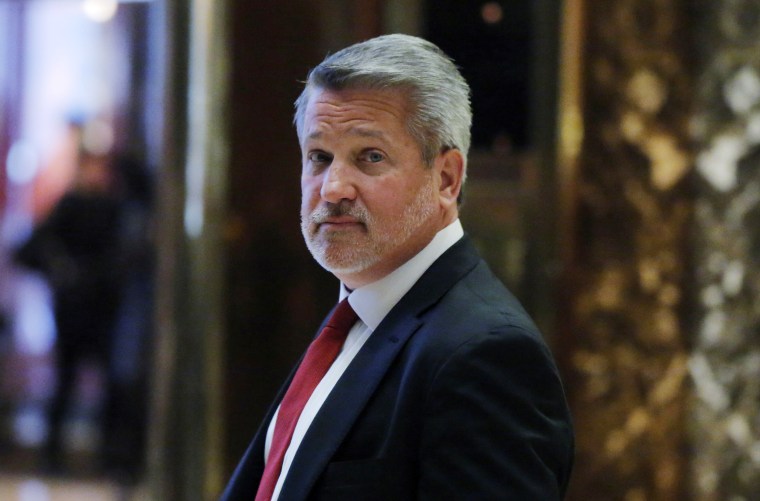 Murdoch said: "This is a significant day for all at FOX News. Bill has played a huge role in building FOX News to its present position as the nation's biggest and most important cable channel in the history of the industry. His contribution to our channel and our country will resonate for many years."
Related: Bill O'Reilly Out at Fox News as Critics Vow 'This Isn't Over'
In an email to staff, Murdoch praised Shine.
"Sadly, Bill Shine resigned today," Murdoch said in the email. "I know Bill was respected and liked by everybody at Fox News. We will all miss him."
Shine was promoted to co-president last year, after CEO Roger Ailes was driven from the network amid allegations of inappropriate behavior toward female employees. To many, Shine was seen as providing a steady hand during the upheaval. But others, including many women at the company, saw him as part of the problem.
That tension culminated following the firing of host Bill O'Reilly last month after several women accused him of sexual harassment.
Shine, a loyalist of Ailes and O'Reilly, has been accused of enabling some of the misconduct.
Former host Andrea Tantaros has claimed in a lawsuit that she complained to Shine about mistreatment by Ailes but he urged her not to confront him. A former Fox News booker, Laurie Luhn, told New York magazine that Shine helped her conduct an affair with Ailes. And Fox News contributor named Shine in a lawsuit claiming her promotion to co-host of the news show "The Five" was "contingent upon having a sexual relationship with Ailes."
And last week, several current and former Fox employees filed a racial discrimination case alleging that the network "appears more akin to Plantation-style management than a modern-day work environment."
One of the plaintiffs, anchor Kelly Wright, claimed Shine "has demonstrated an obsession with race" when talking to him.
Fox and Shine have denied all of the allegations.
A lawyer representing Wright and others in the race discrimination lawsuit said Shine's departure was "a step in the right direction" but added that "much more needs to be done."