Sunday's eagerly awaited finale of the acclaimed TV series "Sherlock" leaked online before it aired — and the BBC wants to know whether Russian state TV is to blame.
Sue Vertue, producer of the limited-run modernization of the beloved detective stories that turned Benedict Cumberbatch into a worldwide star, confirmed that the episode leaked Saturday and asked anyone who'd seen it to keep its secrets before it aired Sunday night.
The British newspaper The Telegraph reported Sunday that a Russian-language version of the finale appeared online Saturday with a short announcement promoting state-run Channel One TV, which airs the show in Russia.
The newspaper quoted a spokesman as saying, "BBC Worldwide takes breaches of our stringent content security protocols very seriously and we have initiated a full investigation into how this leak has occurred."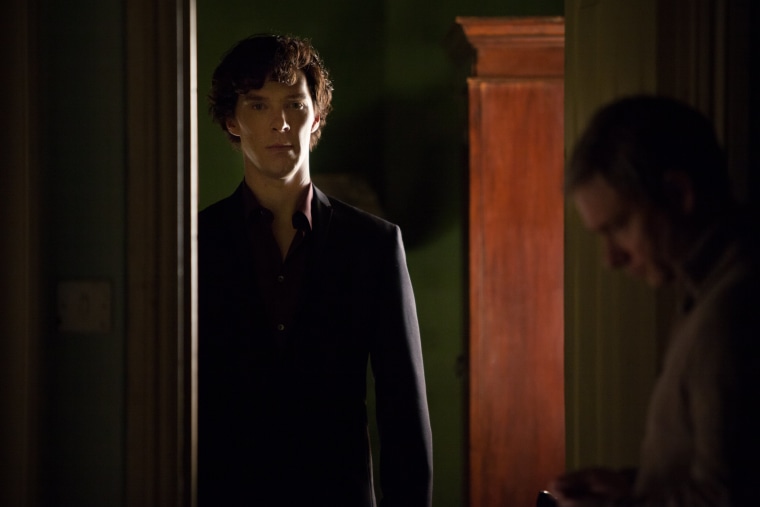 The Telegraph quoted multiple analysts as saying it was possible that Russian officials deliberately leaked the final episode of the four-year-old program — one of the BBC's most popular and lucrative productions — in a fit of pique over the closing last year of British bank accounts linked to RT, Russia's English-language TV broadcaster.
The British government said it had nothing to do with the decision, but in October, a spokeswoman for the Russian Foreign Ministry promised that Russia would retaliate for the action.
The spokeswoman, Maria Zakharova, said in a social media post at the time that the move "reeked of the BBC," Reuters reported.
"I wish the BBC Russian service luck," she wrote. "They will need it now, because digging stuff up can be a diverting and unpredictable business."