Grace Lee Whitney, 85, the futuristic-clipboard-bearing Yeoman Janice Rand on the original series of "Star Trek," died this weekend in the town of Coarsegold, California, her family confirmed. No cause of death was reported.
Whitney, a recovering alcoholic, spent the last 35 years of her life helping others with addiction problems, often at women's correctional facilities or the Salvation Army, her family said. They said she was credited with having helped thousands of people successfully complete 12-step addiction programs.
Until just the last few years, Whitney was also a regular at "Star Trek" conventions around the world. She titled her autobiography "The Longest Trek."
Whitney was born Mary Ann Chase in Ann Arbor, Michigan, in 1930, and was raised by an adoptive family. After several years as a dancer with big bands, she was cast as Janice Rand, a Star Fleet yeoman who was personal assistant to William Shatner's Capt. James T. Kirk, in the first season of the original 1966-to-1969 run of "Star Trek."
When the series was reborn as a movie franchise in 1979, Whitney returned, now promoted to chief petty officer, in "Star Trek: The Motion Picture." By the time she made her last appearance as Rand, in "Star Trek VI: The Undiscovered Country," in 1991, she had made it to lieutenant.
As closely identified with Yeoman Rand as she was, however, her family stressed Sunday that Whitney's preference would be to be remembered as a "successful survivor of addiction."
"Grace experienced 35 years of sobriety through continuous fellowship with others and through God and Jesus," they said.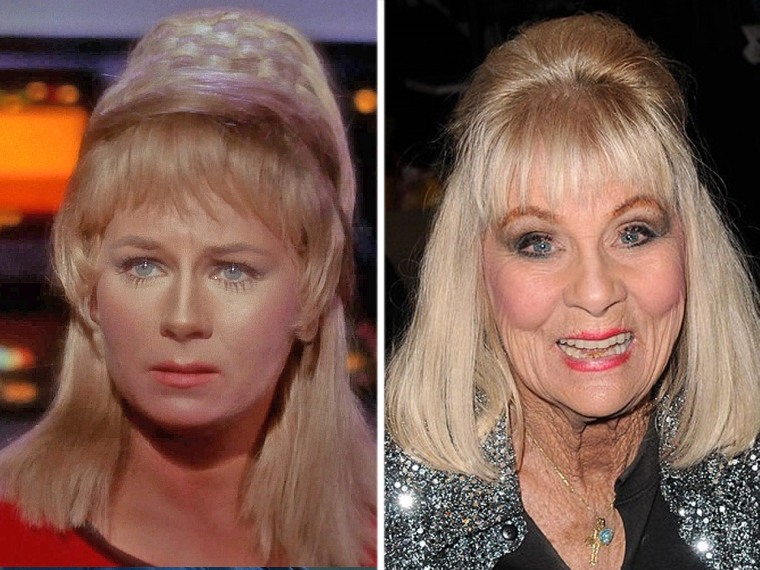 IN-DEPTH