Joe Alaskey, a prolific voice actor best known for portraying Bugs Bunny, Daffy Duck and other beloved "Looney Tunes" characters, died Wednesday of cancer. He was 63.
His death was confirmed by Trish Alaskey, his niece and former personal assistant.
The Troy, New York, native, was a master impressionist who began with bit roles on television sitcoms. But his first major voice acting role came in 1988's "Who Framed Roger Rabbit," playing Yosemite Sam and Foghorn Leghorn, according to his official website.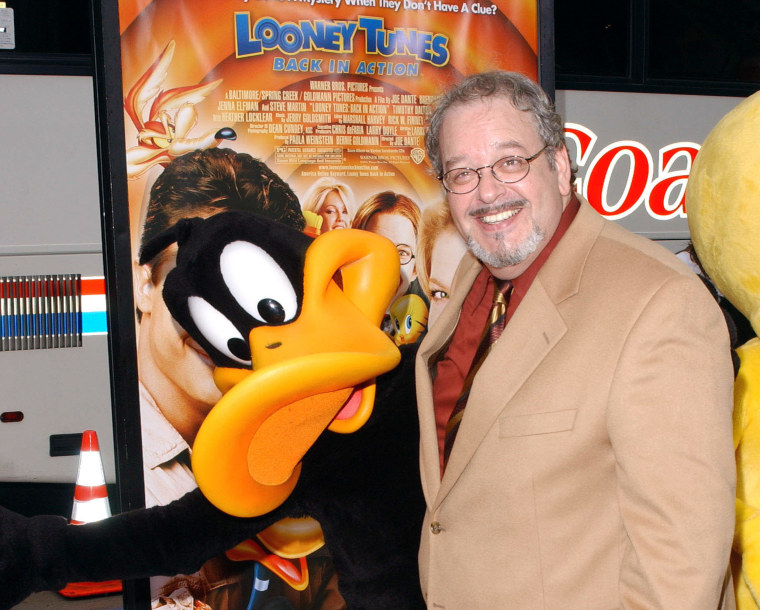 After legendary voice actor and comedian Mel Blanc died in 1989, Alaskey became a go-to voice for various Warner Bros. projects involving the "Looney Tunes" characters.
He was also the second actor to play Grandpa Lou Pickles on the animated Nickelodeon show, "Rugrats," and was the main voice for Plucky Duck on "Tiny Toon Adventures."
Related: Influential Satirist, Ad Maverick Stan Freberg Dies at 88
In 2004, he took home a Daytime Emmy for voicing Daffy Duck in the series "Duck Dodgers." Five years later, he released an autobiography, "That's Still Not All Folks!!"
He most recently narrated the television documentary series "Murder Comes to Town," which aired on the Investigation Discovery Network.
In an interview with Splitsider.com in 2012, Alaskey said pinning down the Bugs Bunny voice was one of the hardest things he had to perfect — particularly because of Blanc.
"He was such a good actor, and he made such an impression with his delivery," Alaskey said. "There was also the matter of the accents, the Brooklyn and the Bronx mixed together. It's very tricky, but I eventually got it down."