Jon Stewart, the master of late-night political satire, bids farewell to "The Daily Show" on Thursday night after 16 years as host. Here's a look at some facts and figures that represent Stewart's comedic legacy:
7/22/1996
The date Comedy Central debuted "The Daily Show with John Stewart"
2,579
Episodes of the show Stewart has hosted.
$25-$30 million
Jon Stewart's reported current annual salary for hosting "The Daily Show".
60
Emmy nominations the show has earned. It has won 20.
2009
Year Stewart was named an Entertainer of the Decade by Entertainment Weekly.
7
Number of times President Obama has appeared as a guest on the show.
3.577 million
Number of viewers who tuned in to the top-rated episode, when Obama made his 4th visit just ahead of the 2008 elections.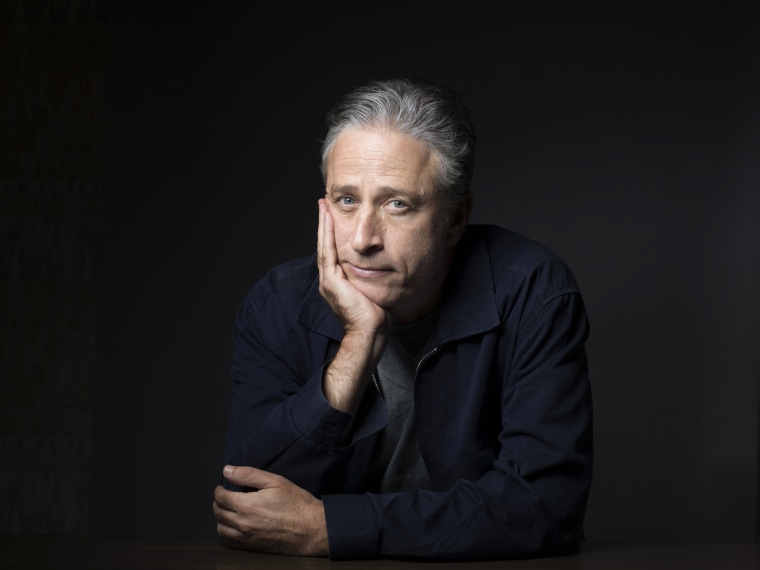 1,600
The approximate number of unique guests Stewart has had on his show, according to analysis by FiveThirtyEight.
40%
Increase in viewership Stewart enjoyed the night he announced his retirement compared the week prior.
17 years
Difference between "Daily Show" viewers' median age in 2000 (29-years-old) compared to today (46-years-old), according to media buyer Horizon Media.
45%
Share of viewers holding a college degree or higher in 2012, compared to 24% for Fox News and 19% for daytime talk shows.
$1.5 million
Commitment Comedy Central reportedly asked companies to make in order to have an ad appear in tonight's final episode—a 30-second spot costing $230,000, plus additional advertising across other Viacom entities.
$40-50K
Historically, the average cost of a 30-second spot on "The Daily Show".
1 hour
The duration of tonight's finale. Twice the laughs. And twice the advertising.