Knope 2016?
Amy Poehler's lovable local official came one step closer to her White House dreams after rubbing shoulders with one of her idols — first lady Michelle Obama — during the season finale of "Parks and Recreation" on Thursday night.
The season six closer found Leslie Knope (Poehler) in San Francisco for a national parks conference, where she came face to face with FLOTUS for a brief professional pep talk.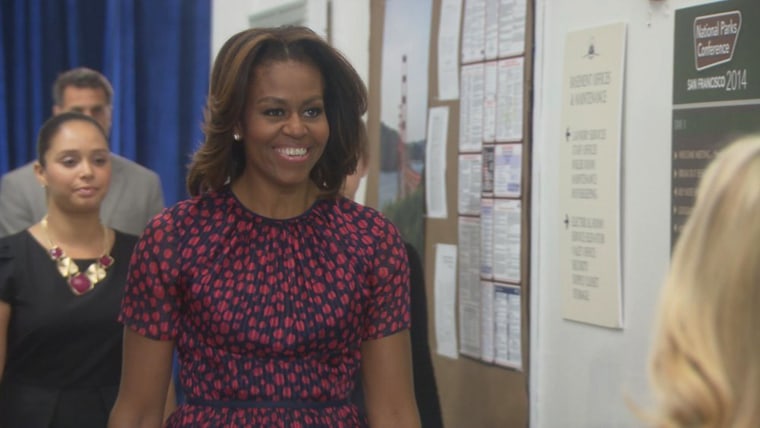 The first lady encouraged a starstruck Leslie to take a job in Chicago. "We need passionate people like you on our national parks."
Tongue-tied and nervous, Leslie could only nod quickly.
The first lady asked: "Are you nodding because you agree with me?"
Leslie's response was priceless: "Yes, I do agree with you. I agree with you on all things throughout history until the end of times forever."
The first lady was just the latest in a long string of political titans to appear on the NBC sitcom. Vice President Joe Biden, Arizona Sen. John McCain, California Sen. Barbara Boxer and former Maine Sen. Olympia Snowe have also hung out with the "Parks" crew.
— Daniel Arkin