In the fall of 1992, 70 million Americans watched a fictional journalist rebuke the real vice president.
The fifth-season premiere of "Murphy Brown" was a landmark television event, a flashpoint that riveted the country.
A quarter-century later, CBS is hoping to rekindle some of that political heat with a 13-episode reboot of the Emmy-winning series, pegged to the 30th anniversary of its debut.
Candice Bergen will reprise her role as the eponymous heroine, a hard-nosed, take-no-prisoners Washington investigative reporter. The character became a feminist icon in the post-Reagan era, a trailblazer in the days of faxes and beepers. "Mike Wallace in a dress," as the producers put it.
"Murphy Brown was a fierce spokeswoman for female power — and I could see her coming back with the same ferocity," said Joy Press, the author of the upcoming book "Stealing the Show: How Women Are Revolutionizing Television."
"She claimed a place for herself in journalism and television news," Press added. "She was a role model for a lot of women struggling to get a foothold" in a male-dominated industry.
CBS said it plans to update the show for "a world of cable news, social media, fake news and a very different political and cultural climate." Fox News and MSNBC were in their infancy when "Murphy Brown" went off the air in 1998.
The reboot arrives amid a wave of other TV revivals ("Roseanne," "The X-Files," "Will & Grace") and renewed public scrutiny on gender inequities in workplaces, from pay gaps to sexual harassment.
The original 247-episode, 10-season run of "Murphy Brown" tackled contentious issues like nuclear arms and abortion. It was celebrated and later mocked for its ripped-from-the-headlines gags and Beltway name-dropping.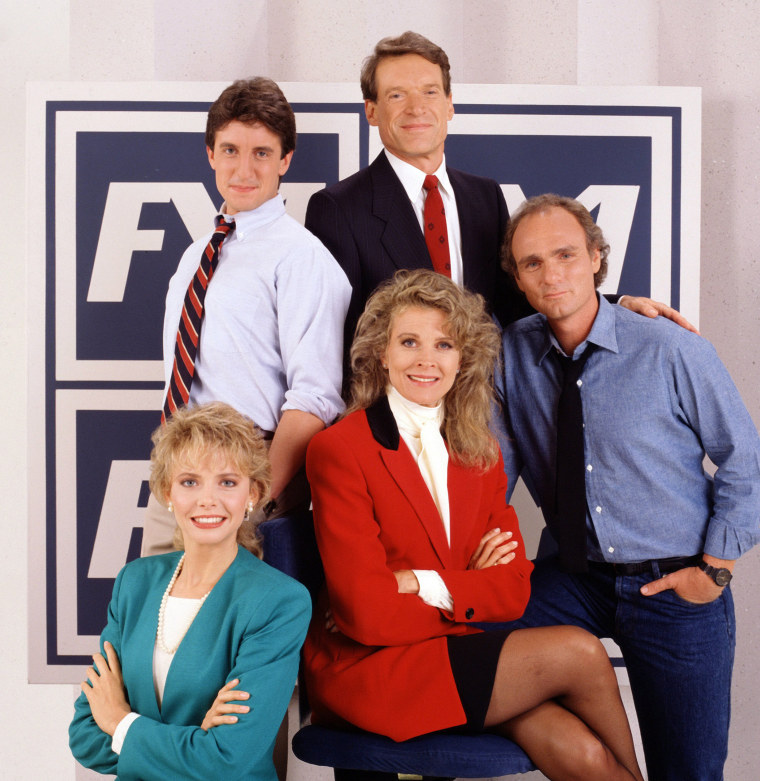 "The show was very topical, very steeped in political commentary," said Robert Thompson, a professor of pop culture at Syracuse University. "The characters lived in the real Washington, not a fictionalized parallel universe."
In the middle of its run, the series provoked a bitter national debate over single motherhood when Brown, extremely competent and proudly single, gave birth to a baby boy and opted to raise him on her own.
The day after the episode aired, Vice President Dan Quayle blasted the show for supposedly helping to fuel the "breakdown of family structure."
"Bearing babies irresponsibly is simply wrong," Quayle said in a May 1992 speech, which was ostensibly about the Los Angeles riots. "Failing to support children one has fathered is wrong. We must be unequivocal about this.
"It doesn't help matters when primetime TV has Murphy Brown, a character who supposedly epitomizes today's intelligent, highly paid professional woman, mocking the importance of fathers by bearing a child alone and calling it just another lifestyle choice," the former vice president said.
"Murphy Brown" fired back in its fifth-season premiere, depicting its protagonist listening to the speech and musing: "Perhaps it's time for the vice president to expand his definition and recognize that, whether by choice or circumstance, families come in all shapes and sizes."
The feud between Quayle and Bergen's primetime alter ego dominated headlines at the height of President George H.W. Bush's re-election campaign. Bush went on to lose the election to Bill Clinton that November.
"It's hard to overstate how huge a deal that was in American culture," Press said. "[Quayle] demonized a fictional character for being representative of the downfall of American family values!"
Thompson, the pop culture professor, said he screens that episode in his class on the history of television.
"It's right up there with Ellen's coming out episode," he said.
"Murphy Brown" is not available on any streaming services, and only the first 22-episode season was released on DVD. But the series nonetheless left an indelible mark on the television landscape, paving the way for "Ally McBeal," "The Good Wife" and other hit shows that celebrated strong, career-focused, independent women.
"I don't think a character like Liz Lemon would have existed without Murphy Brown," said Press, referring to the neurotic showrunner at the center of NBC's "30 Rock."
"Most young people have never seen 'Murphy Brown.' They haven't binged it," Press added. "This reboot will be brand-new exposure to a very, very fierce character."