They're going to be big shoes to fill, but musical theater newcomer Shanice Williams is ready to ease on down the road.
The 18-year-old New Jersey native has landed the part of the silver slipper-wearing Dorothy in NBC's "The Wiz Live!"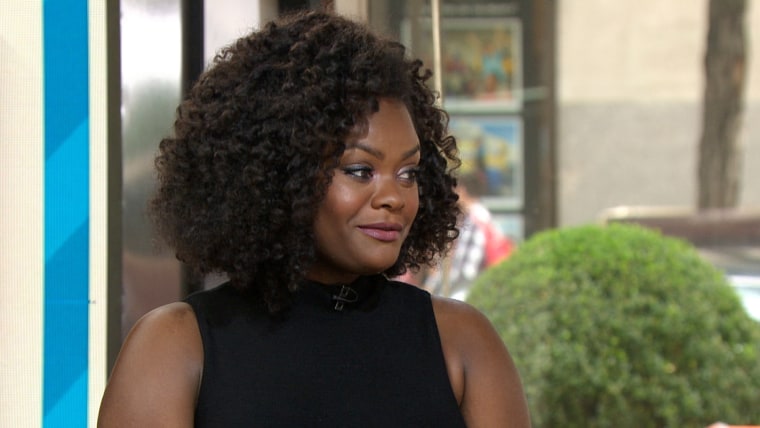 Williams, who competed against hundreds of applicants from across the country, was unveiled Wednesday morning on TODAY as the show's plucky heroine who finds herself in a land of yellow brick roads and flying monkeys.
She will play the same role made famous by Stephanie Mills in the 1975 Broadway show and by Diana Ross in the 1978 movie — both based on the children's classic, "The Wizard of Oz."
Williams spoke with NBC BLK about how she landed the coveted part and her expectations in joining a star-studded cast that will spend the next few months rehearsing ahead of the live telecast on Dec. 3.
On auditioning:
Williams admits that she never imagined she'd get the part, and had simply gone to the audition to learn the process of trying out for a role.
"When I went to the audition, it was more of a learning experience for me so I never imagined this would happen in a million years. I was just going to learn what an audition process is in New York City."
On musical theater:
Williams was raised and trained extensively in the theater. She has co-starred in several local productions and was nominated last year for Best Leading Actress in a Musical at the New Jersey Paper Mill Playhouse's Rising Star Awards.
"Definitely had a lot of training since a young age. My teachers in high school have always helped me, gave me encouragement, taught me so much. So I feel like all of that combined together gave me a great start up for this."
On the cast:
Williams says she has much admiration for her fellow cast members. The big names include Queen Latifah as the Wiz; Mary J. Blige as Evillene, the Wicked Witch of the West; David Alan Grier as the Lion; and Mills as Aunt Em.
"I'm excited to meet the cast and start working with them and learning from them."
On the future:
When it comes to achieving success in life, Williams' advice for those looking to make a breakout of their own in the theater is simple.
"Go out and chase your dreams no matter how crazy it looks. Just do what makes you happy and try. Just go out and audition."