LOS ANGELES — Netflix has signed Shonda Rhimes to a multi-year production deal, ending a 15-year relationship with ABC Studios that yielded hits from "Grey's Anatomy" to "Scandal."
Her shingle, Shondaland, will begin producing new series for Netflix while she continues to stay involved in her current broadcast series. Executive producer Betsy Beers will also come to Netflix with Rhimes, one of the most successful TV producers of the past decade.
"Shonda Rhimes is one of the greatest storytellers in the history of television," said Ted Sarandos, Netflix chief content officer, in a statement. "Her work is gripping, inventive, pulse-pounding, heart-stopping, taboo-breaking television at its best. I've gotten the chance to know Shonda and she's a true Netflixer at heart — she loves TV and films, she cares passionately about her work, and she delivers for her audience. We're so excited to welcome her to Netflix."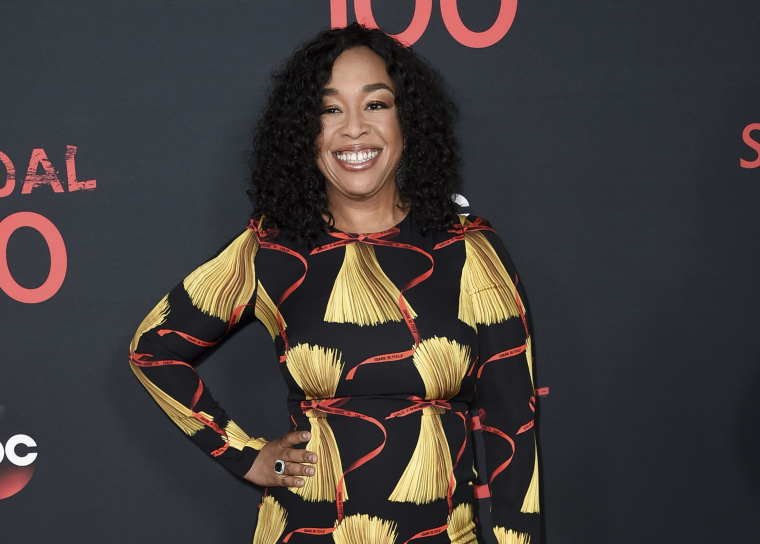 The pact reflects Netflix's increasing interest in producing original series the company can own, as well as the arms race continuing to escalate between not only the streaming service and TV networks, but other subscriber VOD options like Amazon Prime and Hulu. Earlier this week, Amazon signed on another proven hitmaker, Robert Kirkman, creator of AMC's megahit "The Walking Dead."
Netflix has been a whirlwind of activity as of late, signing filmmakers Joel and Ethan Coen to a deal for a series, "The Ballad of Buster Scruggs." The company also just made its first acquisition, Millarworld, which will yield intellectual property from a roster of comics that have yielded movies in the past from "Kickass" to the "Kingsman" franchise.
The Wall Street Journal, which first reported the story, estimates that Netflix will pay Rhimes $10 million per year to generate what the streaming service is hoping will be the next generation of hit shows. Rhimes has been a consistent supplier of successful drama hours, including "How to Get Away With Murder." That series, as well as "Grey's Anatomy" and "Scandal," have already been renewed for new seasons in 2017-18.
Previous episodes of all three Shondaland series air on Netflix in the U.S., and in select markets around the world.
"Shondaland's move to Netflix is the result of a shared plan Ted Sarandos and I built based on my vision for myself as a storyteller and for the evolution of my company," said Rhimes in a statement. "Ted provides a clear, fearless space for creators at Netflix."