The new Netflix show "Love Is Blind" has brought a 21st century twist to a reality dating format that has been around since the beginning of television. And in doing so, it has taken over the lives of social media users unable to pry themselves away from their screens since its release this month.
The show's premise turns the dynamic of modern romance on its head: While most people use dating apps to select potential partners based on looks, contestants on "Love Is Blind" are meant to fall in love based on personality, before ever seeing each other.
The catch? Contestants who partner up after meeting in the show's "dating pods," where the hopefuls can hear but not see each other, will have to become engaged and agree to marry in a matter of weeks in order to actually meet.
The show's creator, Kinetic Content founder Chris Coelen, told NBC News in an email that he developed the concept based on the idea that "everyone wants to be loved for who they are on the inside."
"And the pods allow a genuine, pure love to develop, without any distractions, solely based on an emotional connection," Coelen said. "The test is whether that love can survive the judgement of what many consider to be a polarized world, or the obstacles that we create for ourselves."
Coelen said that while technology is meant to streamline dating, it often makes it more complicated and that what is meant to connect people can leave them feeling even more disconnected. That's why, he said, "Love Is Blind" eliminated any visual, superficial element contestants could use to judge one another.
"I love how authentic and vulnerable the participants are — it's a huge risk to put your heart on the line this way — but the reward couldn't be bigger!" he said.
While the extreme premise is one that has captured viewers' attention, experts say the show isn't that different from those at the dawn of television.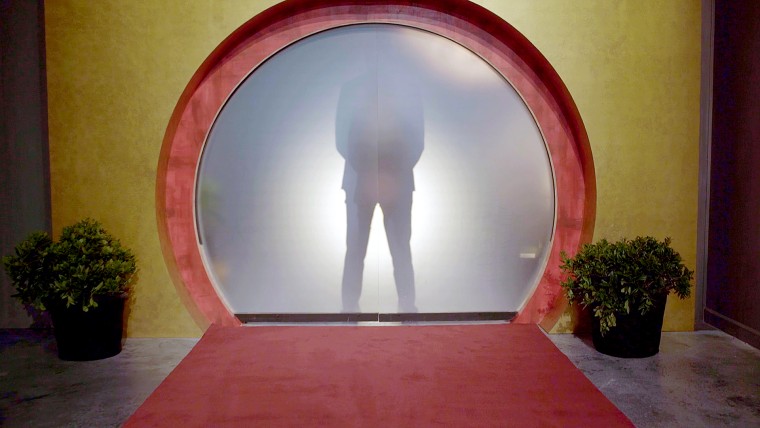 Although Netflix doesn't release specific viewership numbers, the show has been a viral hit, tweeted about thousands of times as viewers devour the series, which had its finale Thursday.
"You guys ... the show 'Love is Blind.' I gave it another try and I have not stopped screaming at my tv since I pressed play. This is the most ridiculous show I've ever seen and I CAN. NOT. STOP. WATCHING. I hate myself rn," tweeted "Call Her Daddy" podcast host Alexandra Cooper.
"It's not even 9am and u lot are already tweeting Love Is Blind spoilers. Friend, have u even showered?" radio host Dotty tweeted.
"All of your tweets made me watch Love isBlind and now I am VERY INVESTED wtf," author Jessica Valenti wrote.
SPOILER ALERT: If you don't want to know how "Love Is Blind" ended, now is the time to stop reading.
In the highly anticipated finale, couples Jessica Batten and Mark Cuevas, Kelly Chase and Kenny Barnes, and Giannina Gibelli and Damian Powers said "I don't" after walking down the aisle. Two couples, Lauren Speed and Cameron Hamilton, and Matt Barnett and Amber Pike, ended the show as newlyweds.
But in the lead-up to the finale, the show had a host of viral moments on Twitter, such as Hamilton's rapping for Speed's mother or Batten's giving her dog red wine.
While the show's high stakes and dramatic personalities helped to catapult it to mega-virality, the show actually follows a format somewhat similar to those of the first reality dating shows, which debuted in the 1940s, according to Robert Thompson, professor of television and popular culture at Syracuse University.
"You've got, first of all, the courtship without benefit of seeing what people look like, and that goes back to the beginning of television," Thompson told NBC News. "'Blind Date,' it was called, started in 1949 on ABC when virtually no one had a television set."
Thompson said the format of "Love Is Blind," of not seeing potential dating partners, continued into the 1960s with ABC's "The Dating Game" and 2005 with Fox's "Married By America," to name a few.
However, the history of the dating show format wasn't a factor in how Coelen developed the concept, he said.
"There have been (and continue to be) some great dating/relationship shows out there — including our own 'Married at First Sight.' But 'Love Is Blind' is its own original being, which comes out of the questions we wanted to examine," Coelen said.
But "Love Is Blind" ups the stakes with the notion that these couples are entering into a weekslong engagement that culminates in the finale's weddings.
"No wonder this works. It's got everything," Thompson said. "Virtually every person can identify with the show if you're over the age of 10 with the notion of courtship and insecurity and all the stupidity that goes on with dating. It's fun watching somebody else — besides ourselves — go through it."
The show's popularity among younger people and on social media is thanks, in part, to Netflix's decision to release the show in three batches, Thompson said.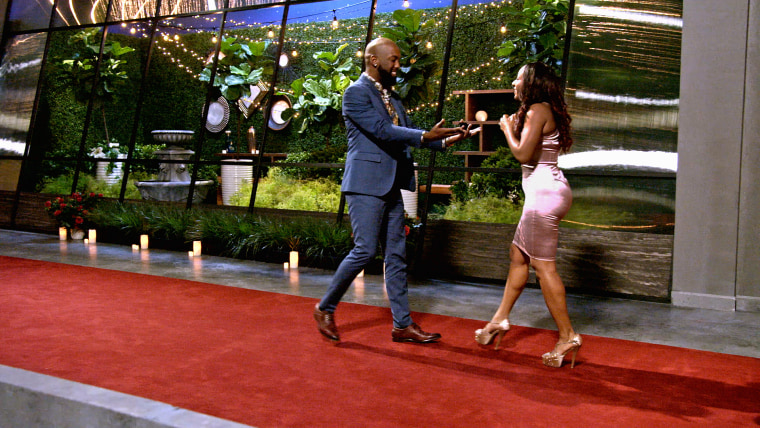 "One of the strokes of genius Netflix did with 'Love Is Blind' is the way in which it released it," he said. "They could have dumped it all at once, but they're also not releasing an episode once a week. It's not old school. So I think the way they did it was just about perfect."
Ultimately, Thompson said, the release schedule, content and accessible streaming was a perfect combination in making "Love Is Blind" social media's reality show darling in 2020.
"I think it's a dance. Social media is influencing the nature of these programs, and these programs are influencing what people say on social media. There's a real synergy between the two. These programs are perfect for social media," Thompson said.
Although "Love Is Blind" sought to remove the aspects of technology that polarize people, Coelen said seeing the show embraced online on such an enormous scale has been "incredibly gratifying."
"Being part of 'Love Is Blind' is an amazing experience," he said. "And to be the No. 1 show on the planet — it's a little hard to completely wrap your head around — I'm really honored and humbled."