Netflix's series "13 Reasons Why" has been a critical success but some mental health experts fear the show could glorify teen suicide for those on the edge.
The show, released in full on March 31, tells the story of teenager Hannah Baker's (played by Katherine Langford) suicide through audio tapes listened to by classmate Clay Jensen (played by Dylan Minnette). Each tape details why Hannah blames specific people for her suicide.
That, along with a myriad of other issues — including a disturbing scene graphically showing Hannah's suicide — has mental health experts saying the series could be more harmful than helpful.
The show, produced by Selena Gomez and based on the best-selling novel by Jay Asher, interweaves narratives of Clay's life after Hannah's suicide, as well as Hannah's troubled life.
Critics have lauded the show, which has earned stellar ratings, including a 91 percent on Rotten Tomatoes. It's also been the most tweeted about program so far this year, Variety reported. But some mental health professionals feel it is a dangerous fantasy that romanticizes suicide.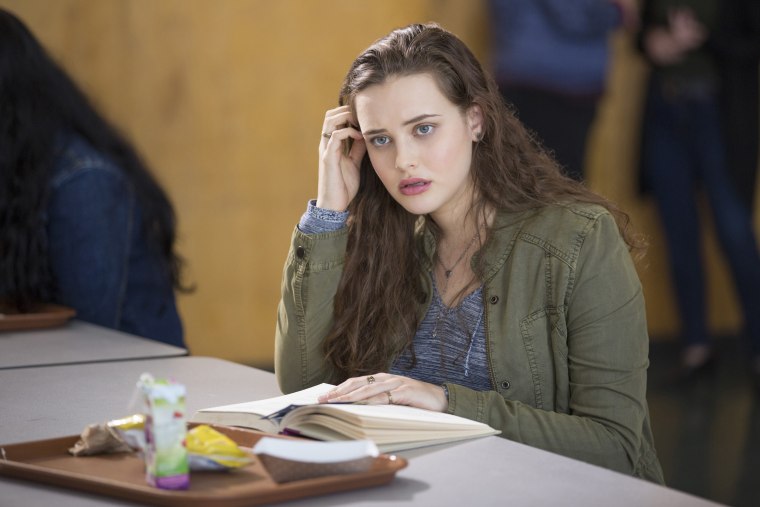 "Sequences of terrible things happen to Hannah, and we don't get a feel for her internalization until she kills herself," Dr. Victor Schwartz, medical director of the JED Foundation, told NBC News. "None of that stuff is made clear because it's focused on the horrible things people have done to her. The whole thing is an extended revenge fantasy."
Schwartz said the show is loaded with imagery and actions that could be considered harmful to young adults or children who could be dealing with suicidal thoughts.
He said one scene, which shows a school guidance counselor failing to identify dangerous behaviors displayed by Hannah, could prevent students from confiding in their school counselors.
Additionally, he said the show's premise — that other people are at fault for Hannah's suicide — is a failure of the show. Schwartz cited a statistic that says some college students kill themselves within two weeks of a breakup. He said this is always because of an underlying issue — not because of the actual breakup.
"That is precisely the other reason why we really try to shy away from saying that someone who died of suicide is the result of something someone did," Schwartz said. "It leaves survivors with a horrifying burden of guilt."
Phyllis Alongi, clinical director of the Society for the Prevention of Teen Suicide, said when she heard what the series was about, she made sure she watched it so she would be able to address questions she knew would be coming.
"Netflix isn't going to pull it and kids are watching it, and they're binge watching it without anyone helping them process it," Alongi said. "We feel it was done irresponsibly and we don't agree with many portrayals including of Hannah's death, memorialization, and placing blame on others."
Alongi said suicide is the second leading cause of death for people ages 10 to 24 and that the number is increasing.
Like Schwartz, she said children won't always be able to distinguish what is a plot device and what is reality.
"I cringed when I watched the school counselor [scene]," Alongi said. "As a mental health professional and someone who works with kids, it's cringe-inducing, but it was scripted that way and kids need to know that."
In the final episode, Hannah's suicide is shown in graphic detail. Schwartz said he knows producers consulted with mental health experts before shooting, but still feels the scene goes too far.
"The point was to make [the scene] frightening," Schwartz said. "For some small portion of people, they might find this appealing in a way."
In a Netflix special about "13 Reasons Why," show creator Brian Yorkey said the gruesomeness of the scene was intentional.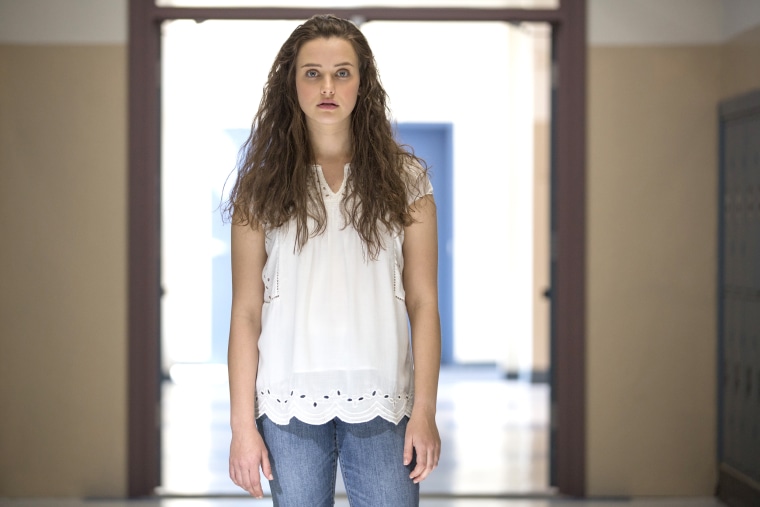 "We worked very hard not to be gratuitous, but we did want it to be painful to watch because we wanted it to be very clear that there is nothing, in any way, worthwhile about suicide," Yorkey said.
Netflix did not immediately return a request for comment.
The show was so concerning to suicide prevention centers and mental health experts, that JED and Suicide Awareness Voices of Education or SAVE, came together to publish a list of 13 talking points for young adults and parents and guardians to discuss while watching the series after its release.
Experts say they want young people who watch the show to know it isn't reality and the media can romanticize suicide.
"The tendency to imagine you can kill yourself as a way to get back at people feels like an adolescent fantasy," Schwartz said. "It underlies so much of the narrative arch of the story."
Alongi and Schwartz said because of the way media is binge-watched, it is more dangerous than when the story was released as a book.
Both professionals agreed, despite the issues they have with the series, it at least gives them a chance to have a conversation about suicide.
"Let's use this as an opportunity to focus on what we can do differently that gives parents the opportunity to have this conversation with teens," Alongi said.
If you or someone you know feels the need to speak with a mental health professional, you can contact the National Suicide Prevention Lifeline at 1-800-273-8255.