Powers Boothe, the Emmy-winning character actor admired as one of Hollywood's most reliable villains, died Sunday in Los Angeles, his publicist told NBC News. He was 68.
Boothe died in his sleep of natural causes at his home, said Karen Samfilippo of Image Management Public Relations.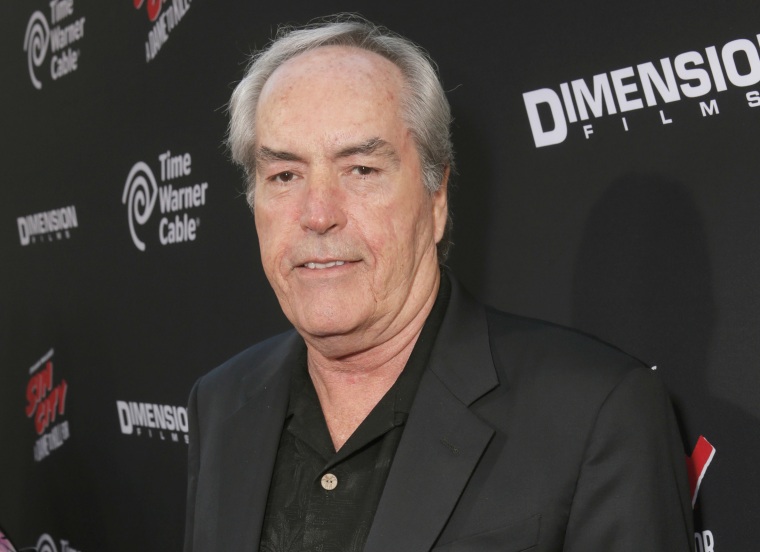 Powers Allen Boothe was born June 1, 1948, in Snyder, Texas, and began his acting career with the Oregon Shakespeare Festival before moving to Broadway in 1979.
He broke into the big time a year later in the TV movie "Guyana Tragedy," for which he won the Emmy for best actor in a limited series. He played the Rev. Jim Jones, the California cult leader who moved his Peoples Temple flock to South America and persuaded 918 of them to commit mass suicide.
It was the first of countless (more or less subtle, as the circumstances warranted) charismatic villains he would portray, characters like Curly Bill Brocius in the 1993 movie "Tombstone," Cy Tolliver in the HBO series "Deadwood," Mayor Lamar Wyatt in the TV series "Nashville" and a leader of the thinly disguised Nazi Party stand-in Hydra in the movie "Avengers," whose name was revealed as Gideon Malick in the TV spinoff "Agents of S.H.I.E.L.D."
He even managed to be chillingly convincing as the voice of the evil ape Gorilla Grodd in the animated series "Justice League."
Beau Bridges was among the first celebrities to remember Boothe on Sunday, tweeting that he was a "dear friend, great actor, devoted father & husband."
Samfilippo said that a private service was being planned in Texas, Boothe's home state, and that a public memorial was under consideration. She said donations can be made to the Gary Sinise Foundation, which honors veterans and first responders and their families.