Robert Guillaume, the gravel-voiced and urbane actor who won Emmys for playing a sarcastic butler-turned-politician on two different sitcoms, died of complications from prostate cancer on Tuesday. He was 89.
"Donna Brown Guillaume is deeply saddened by the passing of her husband," his wife said in a statement from his manager, adding that he died in their Los Angeles home.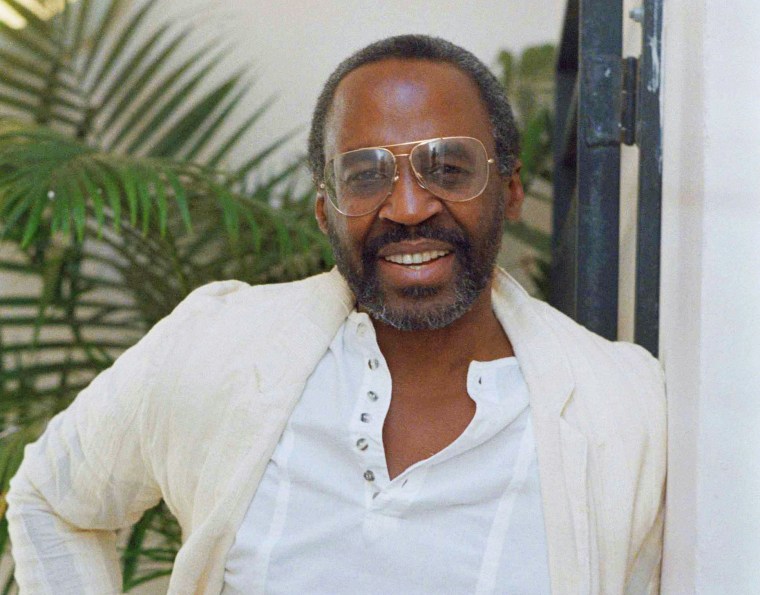 Guillaume was best known for playing the wry, sharp-tongued Benson DuBois, first as a supporting player on the primetime soap opera parody "Soap" (1977-81) and later as the star of the ABC spin-off series "Benson" (1979-86), in which his character rose from butler to lieutenant governor.
He earned two Emmys for his work on those shows, becoming the first African-American performer to win the award for best actor in a comedy series in 1985.
In accepting that award, Guillaume quipped, "I'd like to thank Bill Cosby for not being here" — a nod to the popularity of the era's other major black sitcom star, who had taken himself out of the running that year. Cosby paid his respects in a tweet Tuesday night.
Guillaume insisted that Benson, the "household head" of a fictional governor's mansion, carry himself with dignity and self-respect, refusing to rely on cheap stereotypes about black servility.
"In all honesty and candor and modesty, I always wanted the character to have that kind of upward mobility, because it mirrored the American dream," Guillaume told The Washington Post in 1985. "It goes without saying that I've tried to conduct myself in the character in such a way that I could look back on it five or 10 years from now and not have to wince."
Billy Crystal, who rose to fame with a breakout role on "Soap," praised his late co-star as a man of "charisma and class."
René Auberjonois, who played snobby political aide Clayton Runnymede Endicott III on "Benson," remembered Guillaume as a "gentle and generous" colleague.
"He supported all of us on the show," Auberjonois told NBC News. "He took real joy and pleasure in our work. He realized that in order for him to be good [on "Benson"], we needed to be good."
Guillaume was a force to be reckoned with in stage musicals, earning a Tony nomination in 1977 for playing gambler Nathan Detroit in the first all-black version of "Guys and Dolls." He won acclaim as the first African-American to sing the eponymous role in "Phantom of the Opera" in a Los Angeles production.
He worked steadily even after his sitcom heyday, voicing the wise mandrill Rakifi in Disney's "The Lion King" and lending old-school prestige to the Aaron Sorkin series "Sports Night" (1998-2000). Josh Charles and Josh Malina, two of his "Sports Night" co-stars, tweeted their condolences:
Guillaume grew up in abject poverty, born fatherless on Nov. 30, 1927, in St. Louis, Missouri. His mother named him Robert Peter Williams. When he launched his career, he adopted Guillaume, a French version of William, because he was "looking for a measure of distinction."
"I suppose if I had been born Robert Guillaume I would have changed it to Robert Williams. People have perfectly good names and change them. And for an Afro-American it made no more sense for me to have a Welsh name than it did to have a French one," he told the Associated Press in 1984.