What's love got to do with it? Apparently, everything, when it comes to TV.
Romantic comedies may be dead at the movies, but on television, suddenly, the genre is thriving. Or, at least, trying to. But don't call shows on the air or coming soon "romcoms" — the preference is to refer to them as "relationship shows" so that visions of that last cinematic disaster you experienced doesn't creep into your mind.
Marketing ploy? Maybe, but it's also not unreasonable. Tales of love and romance are a tough sell in this age of brooding anti-heroes and sarcastic, narcissistic protagonists. More shows are focusing on the journey of a relationship, the bumps along the way, than the happy ending. The angst we've been enduring with pleasure for a decade in our dramas— is now pulling our heartstrings.
On Thursday nights this summer, love — and the attempt to love — is featured on two networks. On FX, neurotic commitment-phobes are trying to date on "You're the Worst" after a one-night stand, and middle-aged parents on "Married" see their relationship in a rut and work to get out of it.
"It was just a matter of time before people were going to hit on the romantic comedy," said Nick Grad, FX's president of original programming. "All of these shows have their antecedents and are related to certain comedies from the past. But I will say neither one of our shows is romantic or comedic sometimes, but they're always about a relationship."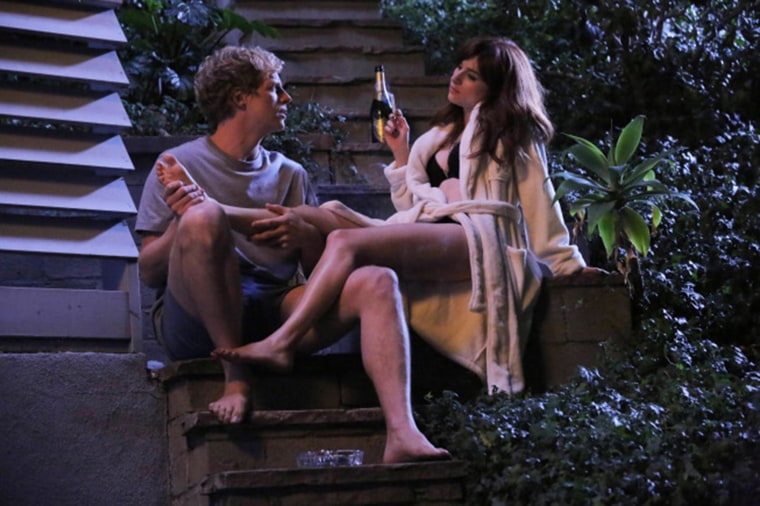 In worse shape than the two couples on FX is the middle-aged spouses on USA's dramedy "Satisfaction," who struggle to save a marriage damaged by secrets and infidelity.
"If you're going to see a show about people and relationships and things that are difficult for some people to accept or want to watch, there's a big difference when you're asking them to get in a car and drive to a theater than to watch it at home," "Satisfaction" executive producer Sean Jablonski said. "TV is far better than the movies because it's more personal. It's like you're at home eavesdropping."
Ben Queen, who has created one of the two new romantic comedies NBC will air this fall, also thinks TV is a better venue for the story he wants to tell. "A to Z," starring Cristin Milioti and Ben Feldman, chronicles the eight months a couple dates.
"TV is far better than the movies because it's more personal. It's like you're at home eavesdropping."
"Over the last few years, there's been an unfortunate trend where a lot of those movies were written only for women—and not for men—and I think it hurt the box office overall," Queen said. "Just by calling it a 'romantic comedy,' people assume it's for women and men stay away from them. We're trying to think of our show more as a relationship comedy and make it interesting for men and women equally."
The success of CBS' long-running "How I Met Your Mother," which ended last season, certainly speaks to that and explains why "A to Z" will have plenty of romantic company on the fall schedule. "Marry Me," which centers on a couple that lives together but puts off its engagement will air on NBC, and ABC will premiere "Manhattan Love Story," in which viewers will hear the thoughts of a newly dating couple as they get to know each other.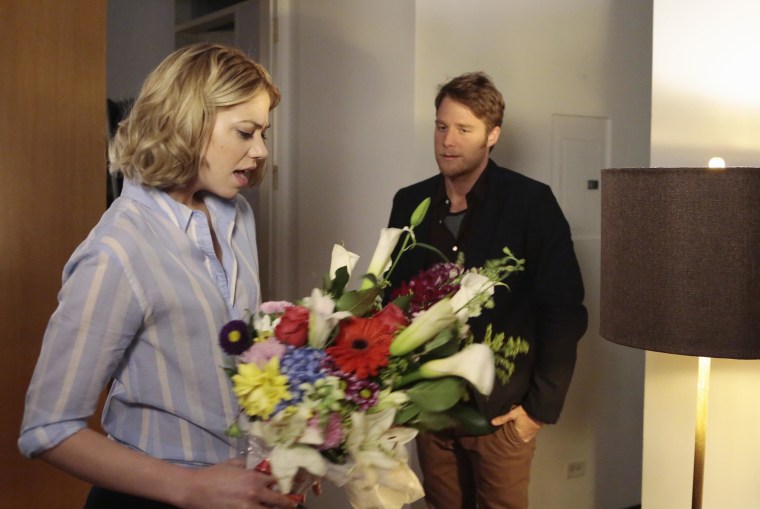 Queen, who says his favorite movies and show are romantic comedies, thinks the genre is popping up on television because writers in their late 30s, like him, miss movies like "How Harry Met Sally."
Writing for LA Weekly earlier this year, Amy Nicholson studied the factors that led to demise of a genre that was very popular in the '80s and '90s. In 2013, she noted, no romantic comedy cracked the box office's top 100. In 1997, by contrast, two romcoms were in the top 20.
"Romantic comedies don't launch franchises," Nicholson wrote. In 2013, for example, eight of the 10 most profitable films domestically were sequels or reboots, she added. Although the conventional wisdom is that global markets could care less about romance, Nicholson found there is overseas interest in love stories—just not in China, which happens to be Hollywood's No. 1 partner internationally.
In the United States, at least, branding is everything and romantic comedies on the big screen have faltered, in part, because of it, Andrew Romano pointed out in The Daily Beast a few months later. Romano assigns much of the blame for this to Oscar winner and Emmy nominee Matthew McConaughey.
"From 2001 to 2011, McConaughey seemed like he was determined to destroy the genre singlehandedly by starring in a series of indifferent romcoms with indistinguishable titles. Actors learned what not do with their careers — Jennifer Lawrence didn't want to end up like Kate Hudson, did she? — and audiences learned to stay away."
Mindy Kaling — who writes, produces and stars in her own romantic show, Fox's "The Mindy Project" — agrees. She says she would someday love to write a romantic comedy for the big screen.
"I felt that for a long time that romantic comedies you'd watch were sort of based on a set piece where Matthew McConaughey would fall into the cake," said Kaling. "Romantic comedies hide themselves in other packages usually, like 'Vicky Cristina Barcelona' is a romantic comedy, but because it's so good, we're like, 'Oh it couldn't be a romantic comedy.' It's just like a good movie."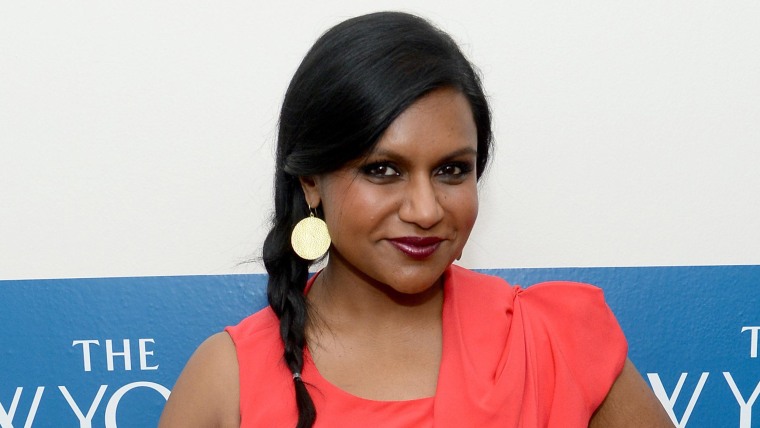 Actress Drew Barrymore, who took a four-year break from romantic comedies until she starred with Adam Sandler in "Blended" this year, told Nicholson in LA Weekly that the film industry simply does not know how to write modern male-female relationships.
"We're in a time right now where a young guy and a young girl are kind of crass with each other," Barrymore said. "It's not so romantic. They drink and sleep together on the first night, and it's like, 'Whoa! Taboo! How do we deal with that?' I don't know if we know exactly how to work with that kind of genre yet because it's so new."
But TV is the perfect medium for those contemporary stories, Queen says, because characters and stories are developed over a longer period of time in a more honest way. HBO certainly paved the way for exploring all types of contemporary relationships on the small screen without the will they-or-won't they trope: The sex-positive women of "Sex and the City," the complicated young ladies of "Girls," and the gay singles on "Looking."
"I reject the notion that all great relationships should be easy," Queen said. "What writers look for when they're creating shows is a conflict engine, something where you can set up a little world and generate story forever. In my experience, there's nothing filled with more conflict than love and relationships."