BOSTON — Four Teamsters were acquitted Tuesday of threatening "Top Chef" host Padma Lakshmi and using strong-arm tactics to try to extort jobs from a nonunion company filming the reality TV show in the Boston area.
A federal jury found the men not guilty of attempted extortion and conspiracy to extort after about 20 hours of deliberations.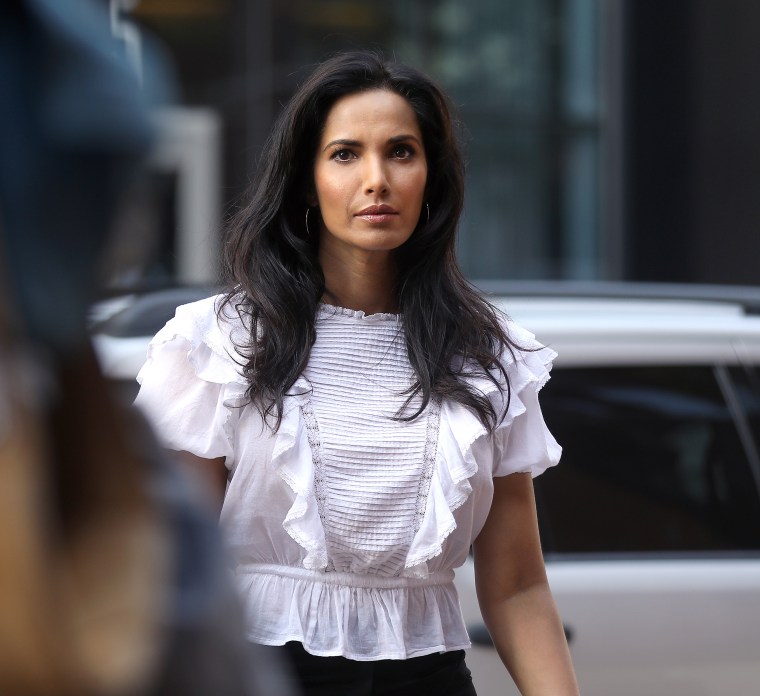 Lakshmi testified that she was "terrified" when one of the men confronted her outside a Boston-area restaurant where the series filmed in 2014.
Lakshmi said she was a passenger in a vehicle outside the Steel & Rye restaurant in Milton, just south of Boston, where a group of men had formed a line so vehicles could not move forward. She said one man leaned his arm on her door and said: 'Oh, lookie here, what a pretty face ... what a shame about that pretty face."
"I felt he was bullying me. I felt he was saying, 'I might hit you,'" she said.
Prosecutors accused the members of Teamsters Local 25 of trying to shut down the filming if the show did not hire Teamsters to drive production vehicles. The show had already hired its own nonunion drivers.
Lawyers for the teamsters have said the men were merely exercising their right to picket for driving jobs. They've said "Top Chef" crew members escalated the incident in Milton.
None of the defendants testified. Their lawyers told the jury during closing arguments that although the men may have used rough language or engaged in behavior that might have seemed threatening, their actions were legal under federal law.
After the verdict was announced, U.S. District Judge Douglas Woodlock urged the men to pay closer attention to legal and physical boundaries during any future labor actions.
"I would encourage the defendants to think long and hard ... about approaching boundaries," Woodlock said.