"The Walking Dead" ratings sure seem to have legs. (And guts, and brains, and other detached zombie parts.) Sunday's fourth-season ender claimed 15.7 million viewers, better than any other season finale of the AMC zombie show.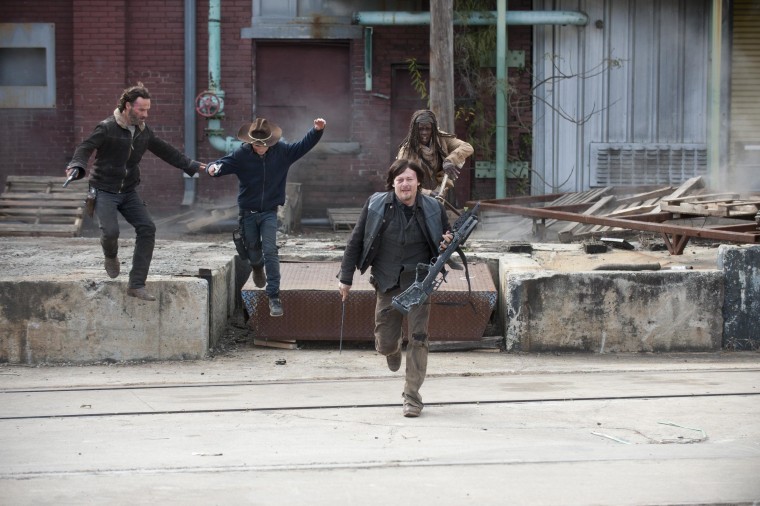 But the finale, titled "A" after the mysterious letter on a boxcar used in the episode, couldn't devour its own season-premiere record. That show, which aired in October, pulled in 16.1 million viewers.
Still, the fourth-season finale pulled in more than 3.2 million more viewers than watched the third-season finale.
(Spoilers ahead.)
Sunday's finale saw onetime sheriff Rick Grimes save his teen son and friend Michonne from rape and also save fan favorite Daryl from a to-the-death beating before leading his group to Terminus, the railway station encampment that's been advertising safety and sanctuary almost all season. Yeah, it didn't look too safe.
TV Guide.com reported on Monday that three newish stars — Andrew J. West (Gareth of Terminus), Alanna Masterson (former Governor friend Tara) and Christian Serratos (belly-baring Rosita) have been promoted to series regulars.
"The Walking Dead" will return for its fifth season this fall, and a spinoff show is also planned.
—Gael Fashingbauer Cooper