If TV viewers were able to traverse space and time like the omnipotent Dr. Manhattan in "Watchmen," they would spy a 13-year-old Damon Lindelof reading the seminal comic series for the first time in his East Rutherford, New Jersey, home back in 1986.
Nearly three and a half decades later, Lindelof credits that experience as a secret origin story that hurtled him toward his future as the storyteller who co-created "Lost" and "The Leftovers." His reverence for the "Bible of Superhero Stories" isn't unique: It's taught in colleges and is the only comic to have made Time Magazine's list of the Best 100 novels.
Because writer Alan Moore and artist Dave Gibbons's saga of psychologically scarred costumed vigilantes revitalized the medium and helped move comics from kid-friendly funny books to adult literature, fans have been fiercely protective against any Hollywood incursion.
Lindelof should know: He was one of them — right up until he agreed to bring "Watchmen" to HBO. His "remix" of the saga debuts Sunday.
"Over the years when I've talked about 'Watchmen,' long before I was involved with making it, I would have said this should be left alone," Lindelof told NBC News. "Nobody should ever do 'Watchmen.' It's perfect, there's too great a risk of screwing it up. And I changed my mind on that, or evolved to a slightly different position."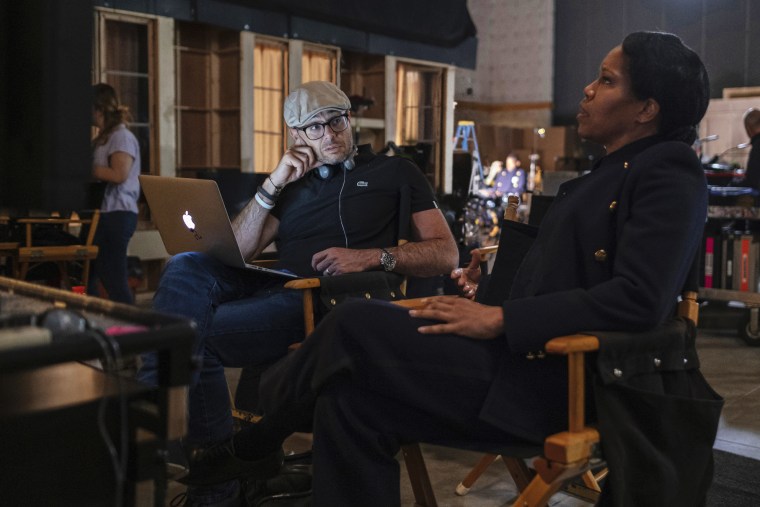 HBO debuts "Watchmen" with the next big series to fill the dragon-sized void left in the wake of "Game of Thrones." After declining the offer to adapt the show twice before, Lindelof decided to deviate from the printed page, spinning the story 30 years in the future and setting the action in Tulsa, Oklahoma — 1,370 miles from New York City, where a hoax involving an alien squid monster left millions dead in the climax of the original comic. And where the original channeled with Cold War-era fears of nuclear annihilation, the 2019 version is a nuanced take on racism and policing.
That departure is a gamble: The previous iteration of "Watchmen" on the screen, director Zack Snyder's movie adaptation, elicited backlash even though it slavishly recreated sequences panel by panel from the comics.
Since HBO announced the project, a vocal presence on social media has already condemned the series sight unseen. Among the least profane examples:
"There's always going to be backlash on the Internet," said Jermaine Exum, manager of Acme Comics in Greensboro, North Carolina. "But right now, the majority of the audience for these properties just wants to be entertained. It's not people who grew up with this material."
Nobody has been a bigger critic of rights-holder DC Comics' continual mining of the source material than Moore himself, previously claiming he has purged his home in Northamptonshire, England, of all copies of his most famous work in disgust.
"I didn't want the rights to 'Watchmen' back, not after 20 years of its carcass being abused by the comic book and film industry — no, I'm not interested in that," Moore told the New York Daily News in 2012, when DC Comics launched a line of "Before Watchmen" prequels.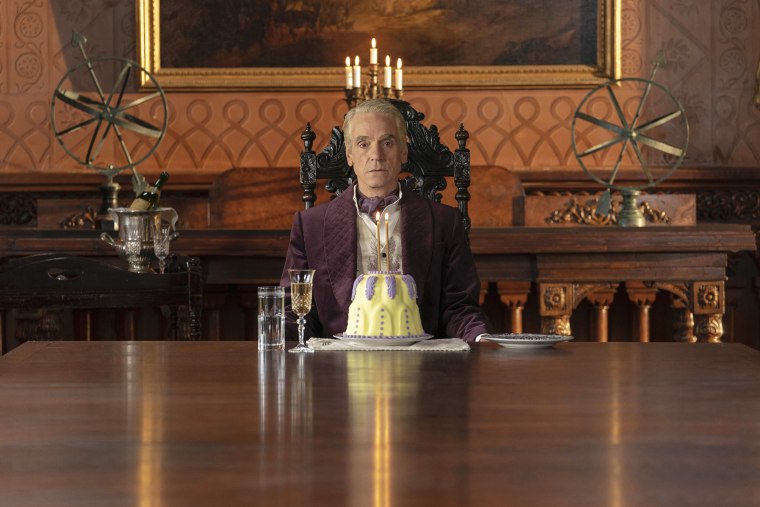 When contacted by NBC News, a rep for Moore said he was no longer talking to the press on the subject. But the fact that his name has been scrubbed from the credits of HBO's "Watchmen" speaks volumes.
"I'm never going to make peace with that," Lindelof said. "And that's OK. That's part of when you're doing something in defiance of someone else's wishes.
"Ultimately, Alan Moore, who was asked for his name not to be used in the marketing of 'Watchmen,' so if you want to honor Alan Moore's wishes, do not watch this show. That's what he would want to say. And I respect that opinion."
Lindelof, however, points out that Moore got the original "Watchmen" gig by writing stories revolving around other creators, including Superman and Swamp Thing for DC Comics. One of Moore's other classic comics, "The League of Extraordinary Gentlemen," is literally about a superteam made up of classic literature heroes conceived by the likes of Jules Verne and Bram Stoker.
Gibbons has been more supportive, joining Lindelof and the cast to publicize the show at New York ComicCon earlier this month.
But this "Watchmen" looks forward as much as it harks back.
"I look at the 2019 of today and say, 'OK, I'm not interested in doing a version of 'Watchmen' in which Donald Trump is the president of the United States,'" Lindelof said. "We're living that existence. So I want to use metaphor and parable.
"But at the same time, one of the things that made the original resonate is the anxiety that everyone is feeling in that world in the U.S. and the USSR are about to blow each other up with nuclear weapons. And when I was reading it as a 13-year-old in 1986, I was worried about that.
"So you extrapolate that in 2019, so you essentially say, what is creating the most anxiety in America right now? And for me the answer is undeniably race. Superheroes can not defeat racism."
Inspired by a 2014 Ta-Nehisi Coates essay in The Atlantic, Lindelof's first decision was to set the story in Tulsa, where in 1921 a KKK-led mob razed what was then called "The Black Wall Street," a murder spree most Americans never learned in history class. The resulting story is set in an alternate America, where police wear masks to protect their identities, and one such costumed detective, Angela Abar (Regina King), is drawn into a mystery involving a white supremacist group inspired by one of the main characters from the original "Watchmen."
Determining that "I may be out of my lane" to delve into the subject, as a white man in his 40s, Lindelof sought other voices — filling only four of the dozen seats in the writers room with white men, and making sure seven out of nine episodes were directed by women or people of color.
One of those hires was Nicole Kassell, a television and movie veteran, as a director and executive producer. She read the script for the pilot four months after the white supremacist violence in Charlottesville, Virginia, in August 2017 and said she was instantly hooked.
"We needed to be something that an audience that was not aware of the source material could also enjoy," Kassell said. "It had to work as an original piece."
But she added that a lot of effort was put into figuring out "what makes this scene 'Watchmen.'"
"There are a lot of domestic scenes and we asked: 'What makes it slightly different? What makes it an alternate 2019?'" Kassell said. "Sometimes it was production design, to have an alternate power source or floating toys or a dirigible going by in the sky.
"But more importantly was tone, the moral ambiguity of the characters. It is a very adult story and audience."
Appeasing old fans and converting new ones is a tricky balancing act, one that is crucial to whether this new "Watchmen" is worthy of the title.
"'Watchmen' is kind of where a lot of this all began for me," Lindelof said. "I was 13 years old when I read the first two issues, and it taught me how to tell stories: The nonlinear storytelling, the alt history, the deep psychological dive on characters, the idea of using political realism, and sophisticated adult storytelling. All that stuff I learned from 'Watchmen.'
"Can I pay this debt back? The hubris of returning to this story is something I'm going to struggle with, but maybe something interesting will come out of that struggle."