"There's a shrimp sale at the Crab Crib" is not a line you would expect to find interjected in an exhaustive investigative story about the murder of a beautiful, athletic, studious high school senior.
But there it was, perfectly placed in last week's episode of "Serial," the podcast spinoff of "This American Life" that in five weeks has earned its spot as one of the year's most innovative and riveting storytelling ventures. Ranked the No. 1 podcast on iTunes since before it premiered on Oct. 3 (a promo tease was enough to garner interest), "Serial" tells the story of a 1999 Baltimore murder case in weekly installments.
However, that doesn't begin to cover its genius or the breadth of its appeal, especially considering that podcasts are still at best a cultural niche. As entertaining as "Serial" is to listen to—and we'll get to the shrimp sale later—the podcast co-founded by "This American Life" producers Sarah Koenig and Julie Snyder is a daring living piece of serious, journalistic work.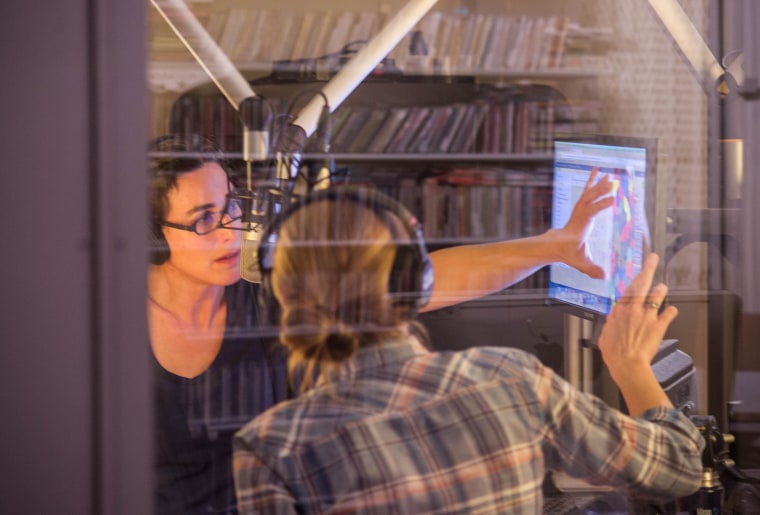 In her friendly, conversational tone, Koenig, the host, takes listeners along on her investigative ride—a journey that began a year ago when she became interested in the death of Hae Min Lee and thought it might be worthy of an episode of "This American Life."In each episode — released each Thursday morning — Koenig and her team continue to probe Lee's death and the conviction of her ex-boyfriend Adnan Syed, who was tried as an adult and sentenced to life plus 30 years even though he was 17 when Lee was strangled. It is a case built on circumstantial evidence and teeming with unanswered questions, including, as "Serial" is revealing, whether Syed was wrongfully convicted.
Koenig, who came up with the idea for the spinoff, wanted the podcast to sound different than "This American Life" and have a live vibe, which is why she opted not to produce the episodes in advance. She writes episodes the week before they are released as she continues to dig for the truth.
"We have a sense of where we might be going but because we're still reporting it, we're open to the idea that it could be entirely wrong and we could take a hard left turn at some point in another direction," said producer Dana Chivvis. "We would love to know what happened—whatever that truth is. By the end, Sarah has said she wants the listener to feel they've finished a really good book or they were engrossed by the world of the book or the story itself. We'd love to know this is exactly what happened. But if that doesn't end up happening, I don't think we're going to feel dissatisfied."
One admirer of the podcast is Slate senior editor David Haglund who praises "Serial's" boldness. Haglund's team created a podcast about "Serial," which began last week and will continue weekly, after he realized many people in his office were talking about the podcast.
"I'm fascinated by how Sarah Koenig and her team are doing this," said Haglund, who runs Slate's culture blog Brow Beat. "It certainly adds to the suspense element but it's really daring. It does seem they're not totally sure where they will come down in the end."
It's not just the Slate staff that's captivated by Koenig's work. Fans of the podcast—many of them conducting investigations of their own—endlessly dissect episodes on Reddit threads, present evidence they have gathered, and debate Syed's involvement on social media. Each episode is averaging 850,000 downloads and the series is sponsored mostly by podcast advertiser MailChimp. All employees of "Serial" work for WBEZ Chicago Public Media as do those of "This American Life."
"The extent to which people seem really to have keyed into this has been very surprising in a good way," "Serial" production manager Emily Condon said. "It's clearly a story that people are interested in—not just to listen to but to engage with each other."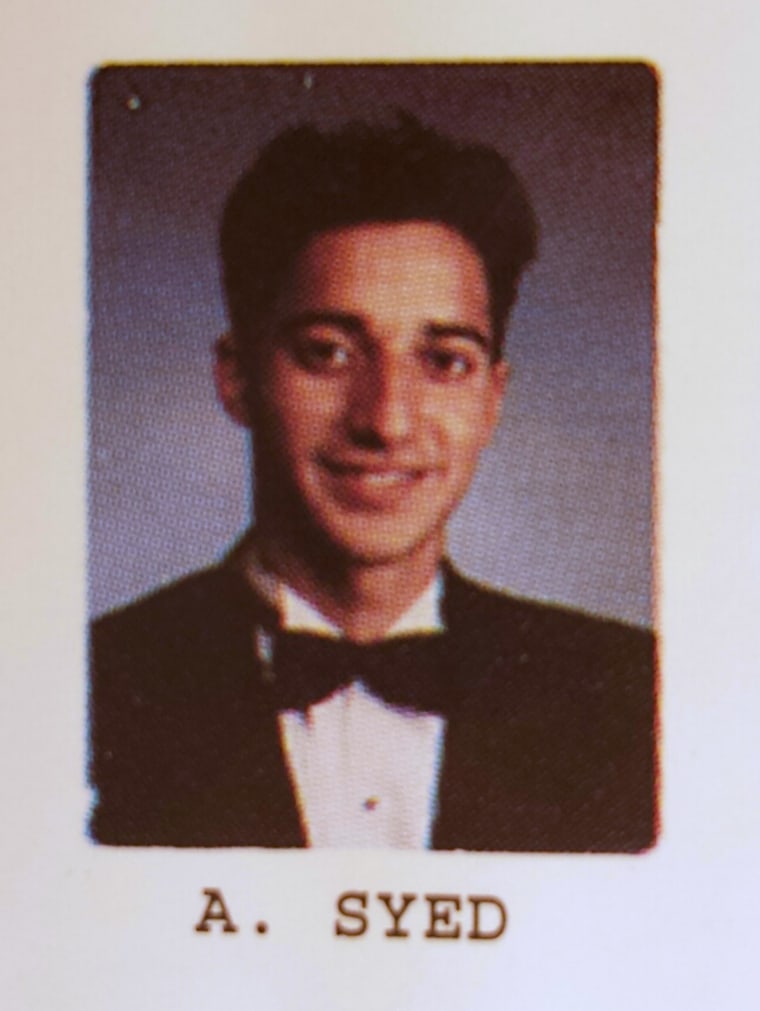 As a true crime story, Lee's murder has many intriguing elements: gorgeous young lovers with promising futures; shaky witnesses, including a friend of Syed's who testified that he helped Syed bury Lee but changed his account three times; a man who became a suspect because of the suspicious circumstances in which he found Lee's body; a questionable motive; and other witnesses and clues that were completely ignored by police and attorneys.
Responsible teenagers from solid immigrant families, Lee and Syed were in the same magnet program at Woodlawn High School, were both athletic and had part-time jobs. Their romance began when they fell in love at the junior prom and ended about a month before she was killed on Jan. 13, 1999. On that day, Lee vanished after she left school. Her body was found in a shallow grave at a nearby park about a month later.
Using trial and appellate court transcripts and other police documents, and interviewing any witness who will talk to her, including Syed from prison, Koenig weaves the narrative of Lee's and Syed's relationship and how the case against Syed was built. The listener can't help but feel he or she is getting to know the people involved as well, which creates an interesting tension.
"There's a young woman who was actually murdered and there's a man who may or may not have done it in prison and there's all these other real people coming up," Haglund said. "I'm totally hooked by this, but I also know that part of the reason I'm hooked is that this is a real thing. I feel invested in their lives. I don't think that's a bad thing, but I think it adds this other element that complicates the experience."
As a listener, no one is having the experience of Washington, D.C. immigration attorney Rabia Chaudry, a friend of Syed's who contacted Koenig a year ago asking her to review the case. For 15 years, Chaudry has carried boxes of court documents and talked to anyone who would listen about what she feels strongly has been a miscarriage of justice.
Chaudry says she couldn't be more pleased that that her plea to Koenig became the subject of the new podcast, but Thursdays have become a difficult day for her nonetheless. She has created a blog in which she posts her reactions to the episodes and sometimes provides information "Serial" left out. She is also participating in a weekly Google hangout discussion with Southern Polytechnic State University professor Pete Rorabaugh about the case's metanarrative.
"Every Thursday I am very anxious," she said. "I know every time there's something that can be construed negatively against Adnan that emerges in the podcast. But he's convicted. He's got life plus 30. What further harm can come to him in a real way? It's hard for those who are personally connected to listen to it. But a lot of people have reached out and said they feel something's not quite right with the case. And that was the most important part—to raise awareness that something's not quite right."
One of the most compelling parts of "Serial" is how Koenig lets listeners into her thoughts. "Someone is lying…and I really wanted to find out who," she says explaining her dogged pursuit of the case in the first episode. Later she refers to herself as "idiotic" for wondering if someone with eyes like Syed's could strangle his girlfriend.
During last week's challenging installment, in which Koenig and Chivvis took it upon themselves to re-enact the prosecution's crucial 21-minute timeline for the murder, Chivvis noticed the shrimp sale at Crab Crib. Instead of editing it out of a piece that involved dense discussions about cell phone tower pings, Koenig used the moment for levity: "Sometimes I think Dana isn't listening to me."
The crack made an Internet star out of Chivvis and a few fans tweeted they wished the two women could become the cast of the new season of HBO's "True Detective."
For the record, says Chivvis: "I'm always listening to Sarah."
And now the rest of us are, too.