It doesn't take an Einstein to see that international differences can still crop up on the final frontier: Take the case of the European Space Agency's Einstein cargo craft, for example. Russian concerns about some potentially moldy cargo bags caused a holdup in the schedule for unloading seven tons of supplies.
The Albert Einstein Automated Transfer Vehicle linked up with the International Space Station on Saturday, delivering a payload that included scientific experiments, clothing, spare parts and an assortment of European-style goodies such as tiramisu and lasagne.
Italian astronaut Luca Parmitano couldn't wait to get at the cargo. "There is nothing like the promise of an Italian dinner that I will offer from my personal supply to entice my colleagues to work quickly and well!" he wrote on his blog.
It took longer than expected to start the job, however. A source at ESA told NBC News that the Russians were dissatisfied with the decontamination procedures as they applied to some bags of NASA gear in the shipment. That report was confirmed in NASA's daily status report for the space station, which said that "Russian management expressed concerns with suspected microbial growth on some of the cargo bags in the vehicle."
As a result, the hatch opening was delayed for a day while NASA and the Russians worked out the logistics for wiping down the bags with fungicide. Mission managers agreed to have the crew disinfect 21 cargo bags for possible mold, and Parmitano was finally given the go-ahead to open the hatch early Tuesday.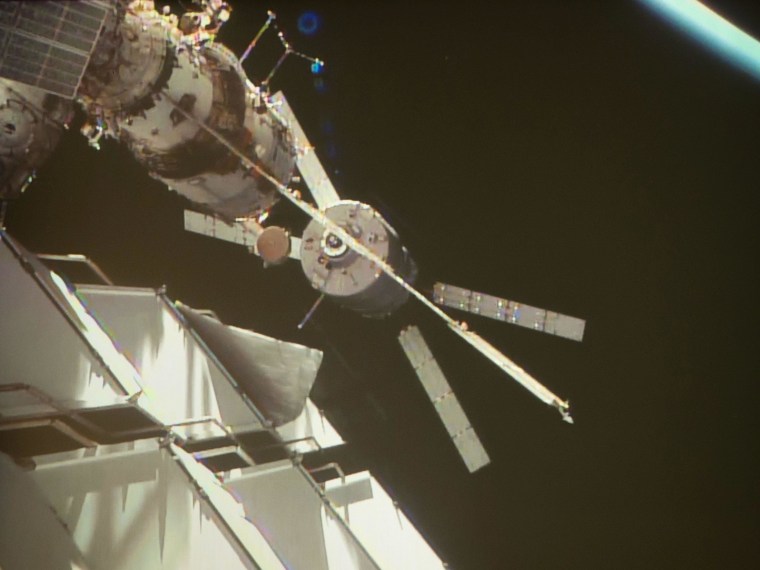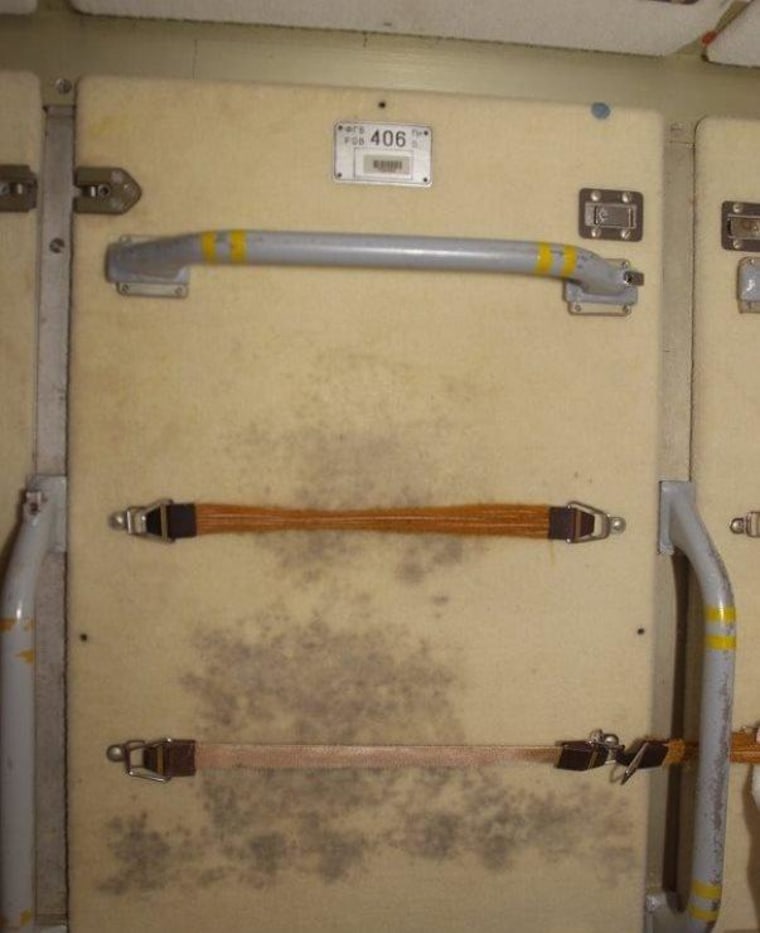 Fungi and other microbes are a real gross-out in orbit: All sorts of "microbeasties," including several dozen species of bacteria and fungi, were found on Russia's Mir space station in its latter years. The International Space Station hasn't been immune from mold, either: Here's a particularly yucky picture of a panel where space station astronauts hung their exercise clothes to dry.
NBC News space analyst James Oberg, who has been following the fungus ruckus over the past couple of days, says the tiff may have had more to do with how the original decontamination procedures were documented — but in any case, the snag reinforces a bigger lesson about the space effort's safety culture.
"It's a well-established principle of spaceflight safety that, under uncertainty, you don't 'assume the best,' you make sure the worst cannot be true," Oberg said. "And if you're not sure you decontaminated these items to rigorous standards, then you do it again, to make sure."
Buon appetito, Luca!
More about the space station mission:
Alan Boyle is NBCNews.com's science editor. Connect with the Cosmic Log community by "liking" the NBC News Science Facebook page, following @b0yle on Twitter and adding the Cosmic Log page to your Google+ presence. To keep up with NBCNews.com's stories about science and space, sign up for the Tech & Science newsletter, delivered to your email in-box every weekday. You can also check out "The Case for Pluto," my book about the controversial dwarf planet and the search for new worlds.