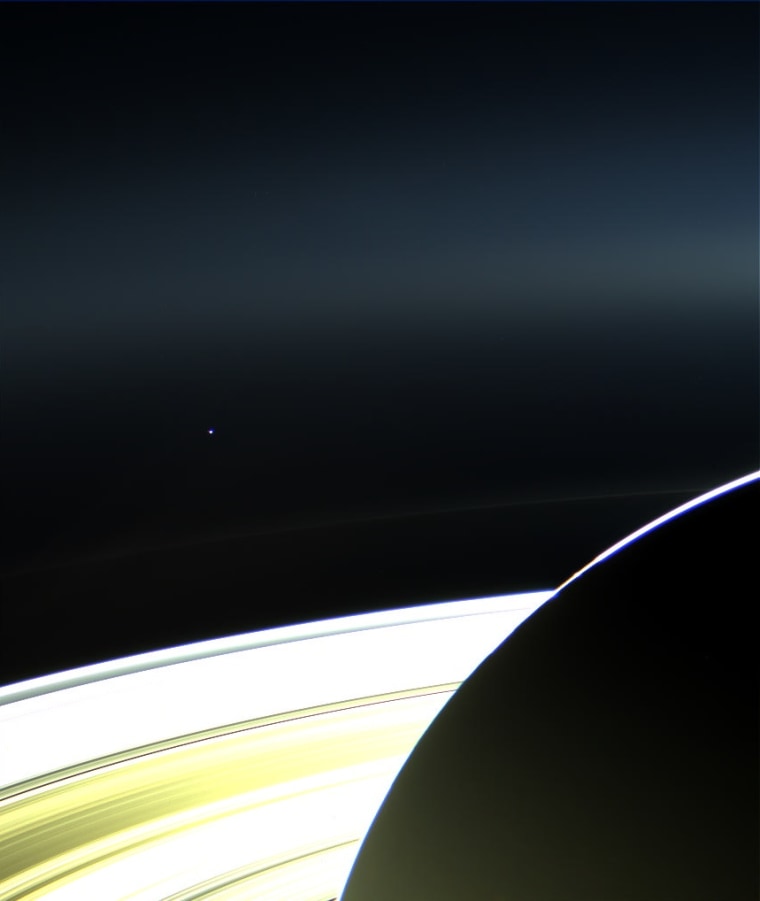 Legions of smiling earthlings waved at Saturn on Friday for a cosmic photo op, and the unofficial snapshots are already back from the robotic probe that took the picture from almost a billion miles away.
The scientists in charge of NASA's Cassini spacecraft turned a rare imaging opportunity into a worldwide event, through campaigns known as "The Day the Earth Smiled" and "Wave at Saturn." Skywatchers were urged to step out and celebrate a moment of cosmic connection while Cassini took pictures of a backlit Saturn with a twinkling Earth off to the side.
"Wasn't it fabulous?!" Carolyn Porco, leader of the Cassini mission's imaging team, tweeted afterward. "I thought of all of you and all the people around the globe thinking the same thoughts I was. Felt so connected to everyone."
Earthly pictures galore were shared via a NASA Flickr gallery as well as the Twitter hashtags for #DayEarthSmiled and #WaveatSaturn. Cassini transmitted its own raw images of the scene starting on Saturday, and it didn't take long for space fans to produce unofficial color pictures showing a piece of Saturn with Earth and its moon in the far background. (Here's how to filter the raw images.)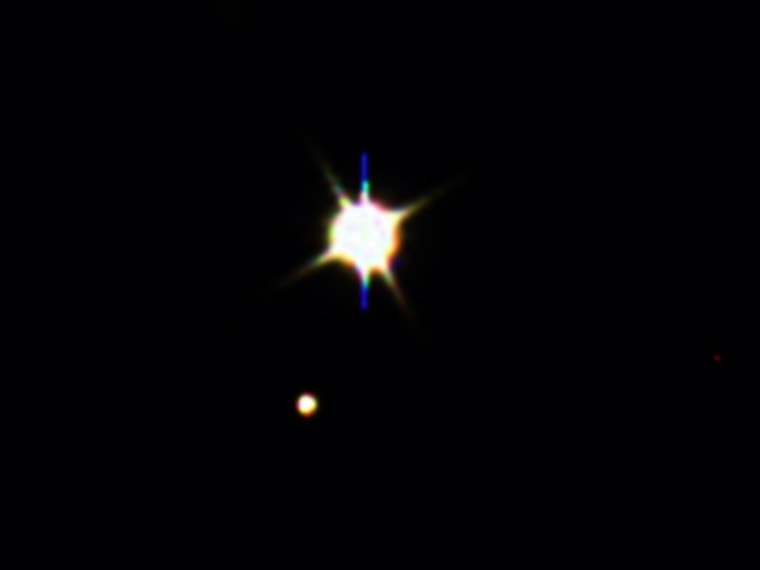 Among those who shared their efforts were Val Klavans, an image processor and social-media leader for the "In Saturn's Rings" film project; and Guillermo Abramson, a physicist at Argentina's Bariloche Atomic Center.
Abramson explained on his Facebook page that the raw images show wide-angle and narrow-angle views, and that different exposures are taken with different color filters.
"So you have to reconcile them," he wrote in Spanish. "In addition, Cassini is moving between shots, so you have to align them. Here are my first attempts."

The view showing a slice of Saturn and its rings, with Earth as a pale blue dot, is only one little piece of a mosaic of images captured by Cassini during Friday's photo op. "I can't wait to see the entire mosaic!" Klavans tweeted.

Porco said that the first official images from the Cassini team would be processed and released within the next few days, and that the complete mosaic — showing Saturn's full disk and its rings as well as Earth's glitter — would be ready in about six weeks. For updates, keep a watch on "The Day the Earth Smiled" website as well as the sites for the Cassini mission and the Cassini imaging team. And don't forget to participate in the Saturn Mosaic Project, organized by Astronomers Without Borders.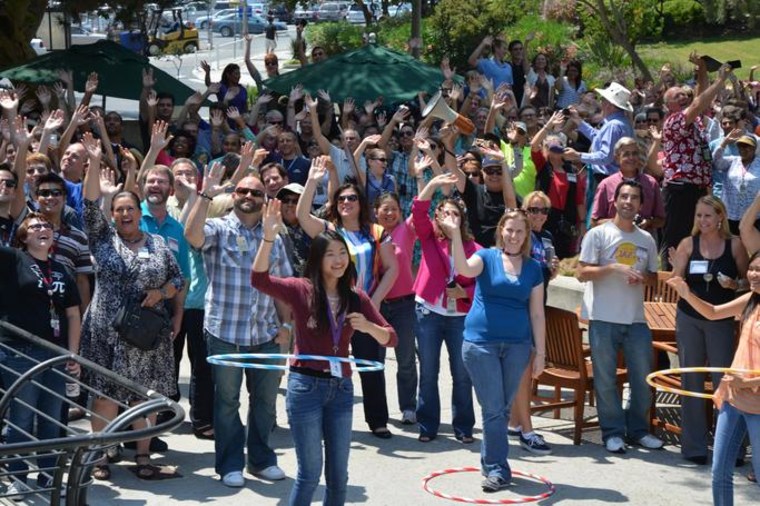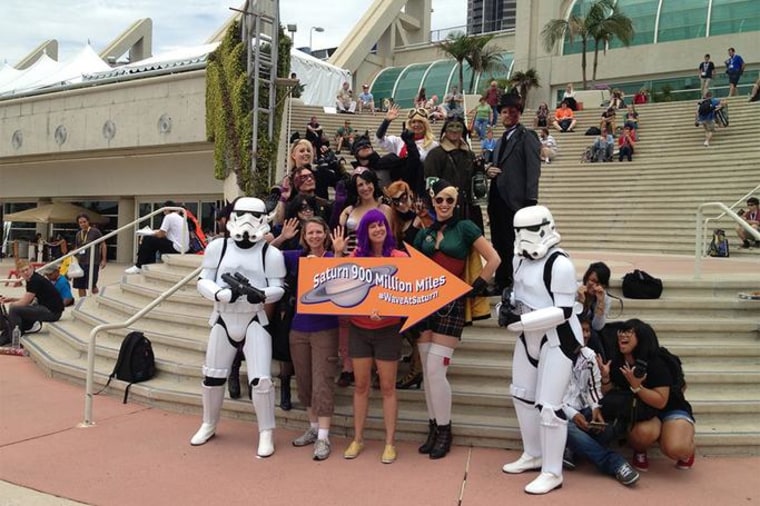 Update for 12:28 a.m. ETJuly 23: If you're wondering what the entire mosaic of Saturn and our "pale blue dot" will look like, this unofficial black-and-white mosaic — showing half of Saturn's disk — will give you a rough idea. The image was put together by scientist-writer Ken Kremer and his Italian colleague, Marco Di Lorenzo. "It's the biggest version for now, because not all the images are back in full resolution," Kremer said in an email on Monday morning. Follow this link for a large version of the picture.

More about Saturn:
Alan Boyle is NBCNews.com's science editor. Connect with the Cosmic Log community by "liking" the NBC News Science Facebook page, following @b0yle on Twitter and adding +Alan Boyle to your Google+ presence. To keep up with NBCNews.com's stories about science and space, sign up for the Tech & Science newsletter, delivered to your email in-box every weekday. You can also check out "The Case for Pluto," my book about the controversial dwarf planet and the search for new worlds.