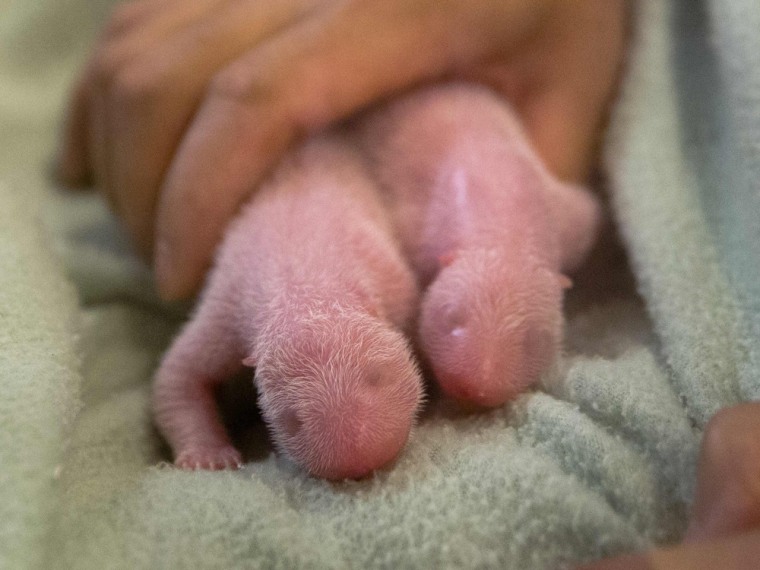 After weeks of anticipation, an experienced giant panda mom gave birth to twins for the first time in her life at Zoo Atlanta on Monday.
Lun Lun, a 15-year-old panda on loan from China, delivered the two cubs at 6:21 and 6:23 p.m. ET, the zoo announced. These are the first giant panda twins to be born in the United States since 1987, according to Zoo Atlanta's tally.
"Twins are an entirely new scenario for Lun Lun, Zoo Atlanta and our animal care teams, who will no doubt be extremely busy over the next few months," Raymond King, the zoo's president and CEO, said in a news release.
Having twins is not exactly a rare occurrence for giant pandas, but having both twins survive would be. In the wild, a panda mother typically cares for only one of the cubs and lets the other one die. At the Atlanta zoo, one of the cubs stays with Lun Lun while the other is cared for in a nursery. The zoo's strategy is to switch the cubs periodically so that both of them get attention from their mom.
"Lun Lun's now holding her second cub," the zoo reported in a Twitter update sent out a couple of hours after the birth.
The genders of the cubs were not immediately announced.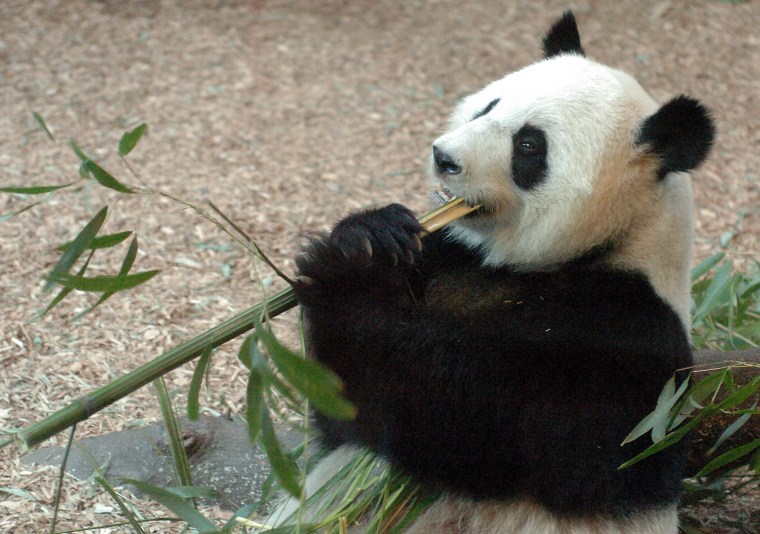 Lun Lun was artificially inseminated in March, and her pregnancy has been followed 24 hours a day via a "Panda Cam" set up in the zoo's compound. The Atlanta Journal-Constitution reported that she was in labor for barely 90 minutes, compared with 36 hours for her first delivery in 2006.
Lun Lun's first cub, Mei Lan, has been living at China's Chengdu Research Base of Giant Panda Breeding since 2010. Zoo Atlanta said that the newborns' father, 15-year-old Yang Yang, and their older brothers — 4-year-old Xi Lan and 2-year-old Po — will remain on exhibit and will not be housed with Lun Lun or the cubs. "This separation is normal for giant pandas, which are solitary in the wild," the zoo said.
The panda cubs are expected to make their public debut in late fall.
More about pandas:
Alan Boyle is NBCNews.com's science editor. Connect with the Cosmic Log community by "liking" the NBC News Science Facebook page, following @b0yle on Twitter and adding +Alan Boyle to your Google+ circles. To keep up with NBCNews.com's stories about science and space, sign up for the Tech & Science newsletter, delivered to your email in-box every weekday. You can also check out "The Case for Pluto," my book about the controversial dwarf planet and the search for new worlds.