Birds singed in midair by a solar thermal power plant in the Mojave Desert — known as "streamers" for the smoke plume they emit — viscerally highlight the reality that the quest for energy almost always causes some form of environmental harm, even through technologies considered green and clean.
The same power plant that's creating streamers was nearly derailed due to concerns about its potential impact on habitat for rare desert tortoises, for example. Wind power projects routinely kill birds and ruffle residents within their eyesight with concerns about visual blight. Geothermal energy projects have rattled nerves over elevated earthquake risks. Hydroelectric dams drove salmon runs to extinction.
"There are sacrifices that every technology has and the question is how visible those are," Nathan Lee, a graduate student and researcher with the Massachusetts Institute of Technology Energy Initiative who is developing a course on the ethics of energy policy with his adviser Lucas Stanczyk, told NBC News. "In the case of the birds getting singed by giant towers, it's pretty visible and understandably it is therefore probably more upsetting than the quieter ways in which energy technologies cause a lot of harm."
Fossil fuel impacts
For example, hydraulic fracturing for natural gas and oil has been shown to contaminate groundwater supplies, lead to elevated levels of the potent greenhouse gas methane, and consume millions of gallons of water. Burning coal is a major contributor to global climate change. What's more, fossil fuels such as natural gas, oil and coal are finite, which comes with a host of economic consequences, noted Laura Wisland, a senior energy analyst with the Union of Concerned Scientists in Oakland, Calif.
"I think that is a much bigger bag of impacts we are talking about compared to renewables," she told NBC News. "There is no question that there is likely to be some impact (from renewables) related to the land the project is built on and the flora and fauna surrounding that area, but you do not have the same level of impact to public health, to air quality, to water quality, and you're developing a resource on a fuel that won't run out."
Nevertheless, Wisland added, renewable energy projects require close scrutiny so that developers can identify potential impacts and take steps to mitigate them before construction begins. When impacts surface once a project is up and operating, such as the BrightSource Energy solar thermal power plant singeing birds, she noted, industry and regulators must figure out how to avoid those impacts in the future.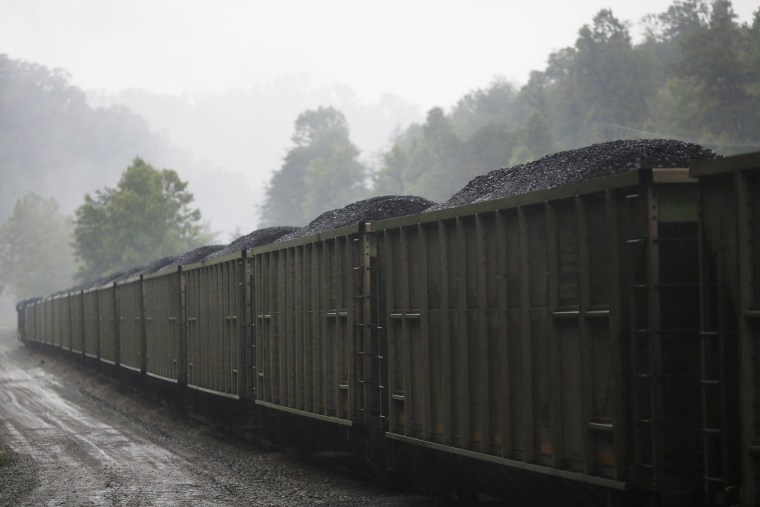 Costs and benefits
Government agencies and businesses tend to grapple with the moral dilemmas surrounding the quest for energy through the prism of cost-benefit analysis, according to Lee. They list the pros and cons in an effort to reach a decision on a way forward that produces the greatest net benefit. "It tends to bring an air of objectivity to these kinds of fuzzy questions," he said.
Whether or not the process actually leads to greater objectivity or simply obscures the politics behind these types of projects remains open to debate, he added. Regardless, given that all energy projects have some degree of environmental impact, the bigger philosophical questions, Lee continued, center around tradeoffs between the benefits to humans of industrial civilization and impacts on the nonhuman ecosystem.
Finding a path forward with the least environmental impact is critical, Wisland said.
"I don't think anybody has a magic recipe at this point," she said. "But I do think that one of the most important things which we've lacked in the past is resource diversity; that the more you can rely upon the wider variety of technologies, the more you are able to adapt when one of them needs to be tweaked or you need to shift more heavily toward another one in a specific area."