Parts of Asia, Europe and Central America are most at risk of record-breaking heat waves, yet are likely the least prepared to deal with such punishing extremes, according to a new study.
The research, published Tuesday in the journal Nature Communications, identified places such as Afghanistan, Papua New Guinea, Honduras and Guatemala as regions where heat waves intensified by climate change, combined with existing socioeconomic issues, will create potentially devastating vulnerabilities.
The findings offer a timely warning on the dangers of extreme heat made worse by global warming, particularly as parts of Southeast Asia and China have been scorched by record-high temperatures in recent days and as much of the Northern Hemisphere heads into the warmest months of the year.
The study focused on parts of the world that are likely to experience brutal heat waves but have not yet suffered through extreme temperatures, said study co-author Dann Mitchell, a professor of climate science at the University of Bristol in the United Kingdom.
"It was all about really identifying regions where statistically we can predict there will be an extreme event, but observationally we haven't seen that extreme event," he said. "Where those two things meet, then we highlight that as a region potentially at risk."
These areas likely do not have the resources in place to cope with sweltering conditions, Mitchell said. Some communities, for instance, may have limited access to air conditioning or already face barriers to health care and social services. In other countries, geopolitical forces may undermine a region's ability to adapt or build resilience to climate extremes.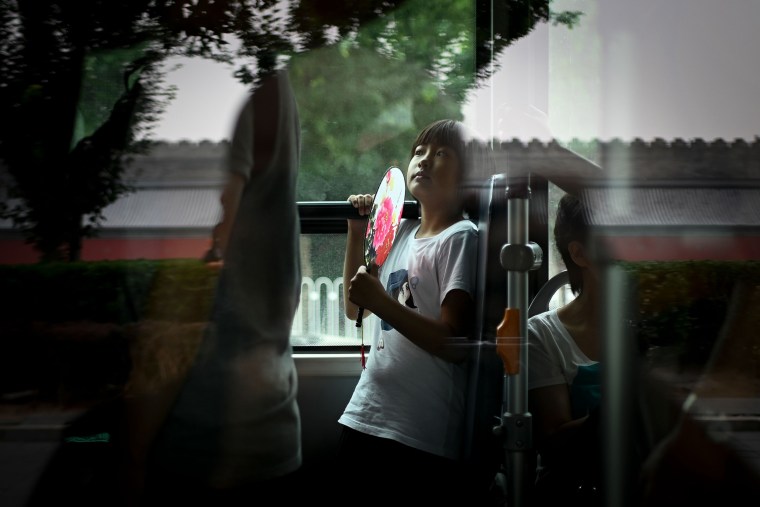 The researchers also found that places experiencing rapid growth, such as Beijing and spots across central Europe, are also at risk. If temperatures spike in these areas, millions of people in these densely populated cities would be affected, the scientists said.
And though nowhere on Earth is expected to be spared the impacts of climate change, the study identifies parts of the world that can do more to prepare for extreme temperatures.
"We identify regions that may have been lucky so far — some of these regions have rapidly growing populations, some are developing nations, some are already very hot," Vikki Thompson, a climate scientist at the University of Bristol's Cabot Institute for the Environment and the study's lead author, said in a statement. "We need to ask if the heat action plans for these areas are sufficient."
Mitchell said he and his colleagues were motivated to study vulnerabilities to heat following the unprecedented heat wave that hit the Pacific Northwest in the summer of 2021. There were 100 heat-related deaths reported in Washington state during the multiday event, and nearly 100 deaths reported in Oregon, though experts have said the true toll was likely higher.
"That extreme caught a lot of people off guard," Mitchell said. "The idea was then: Could we have identified that region's risk beforehand?"
The researchers identified vulnerable hot spots by analyzing maximum daily temperatures across the globe over the past six decades. They then used statistical models and global climate models to zero in on where temperature records were likely to be shattered in the years ahead.
Mitchell said he hopes the findings will spur governments to do more to prepare for heat waves, particularly for populations that could be disproportionately affected by extreme temperatures.
"Climate change makes inequalities even more unequal," he said. "And just because you haven't seen something, our data has shown there are these regions where we are expecting to see a very extreme event. Don't wait until it happens."