If Henry David Thoreau were alive today, he might re-title his most famous work "On Golden Pond."
And he would be pissed.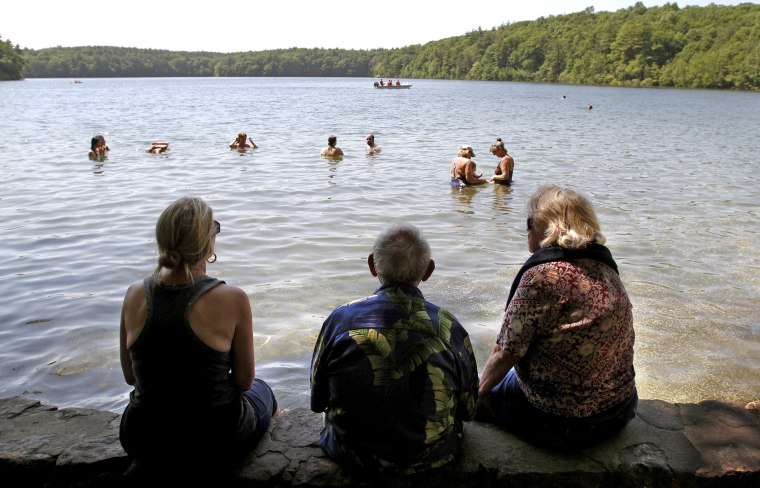 That's because Walden Pond, the once-pristine jewel that inspired the American naturalist and philosopher in the mid 1800s, has been befouled by generations of swimmers urinating in the water, according to a new study.
So much so that it is wrecking the ecosystem and devastating the fish population of the pond some 25 miles west of Boston that Thoreau immortalized in his best-known work, "Walden; or, Life in the Woods."
"These findings suggest that, although mitigation efforts have curtailed anthropogenic nutrient inputs to Walden Pond, the lake has not returned to the pre-impact condition described by Henry David Thoreau and may become increasingly vulnerable to further changes in water quality in a warmer and possibly wetter future," Dr. Jay Curt Stager, a researcher at Paul Smith's College in the Adirondacks, and his co-authors warned.
Translation: Despite some efforts to clean it up, the water is nowhere near as pure as when Thoreau dipped his toes in the drink while camping out in a cabin on the shore for two years, two months and two days starting in 1845.
Stager's team reported a surge in the pond's levels of nitrogen and phosphorus, which are found in human waste. That, in turn, feeds the algae that spreads across the water and blocks the rays of the sun, which fish also need to survive.
Ever since Thoreau's book was published, the picturesque pond in Concord, Massachusetts has been a tourist mecca and was declared a National Historic Landmark in 1962.
Back in the 19th century, Boston's "Ice King" Frederic Tudor harvested ice from Walden Pond and exported it to sweltering destinations like Brazil and India.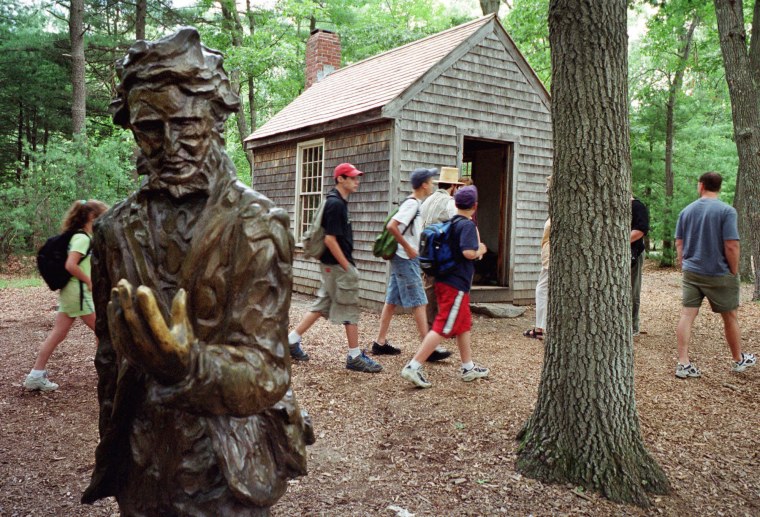 Now? Forget about it.
"More than half of the summer phosphorus budget of the lake may now be attributable to urine released by swimmers," the study states.
What do the scientists recommend? How about kicking people out of the pond.
"Swimmers are probably the largest source of such nutrients now, and demand for the beach facilities is likely to increase in a warmer future," the study states. "Swimmer-education programs or construction of a separate swimming pool facility nearby to relieve pressure on the lake might therefore be advisable."