Wild monkeys living in forests of Fukushima — the Japanese city that was the site of a nuclear power plant meltdown in 2011 — have lower blood cell counts than monkeys from northern Japan, and carry detectable levels of cesium in their bodies, researchers have found.
The researchers studied blood changes and signs of radiation exposure in 61 monkeys living 43 miles (70 kilometers) from the Fukushima Daiichi nuclear power plant, about one year after an earthquake and tsunami struck the region in 2011, causing a meltdown of three of the plant's reactors, which released a large amount of radioactive material into the environment.
The results showed Fukushima monkeys had lower counts of red and white blood cells, and other blood parts compared with 31 monkeys from Shimokita Penisula in northern Japan. The researchers also found radioactive cesium in the muscles of Fukushima monkeys, ranging from 78 to 1778 becquerels (units of radioactivity representing decay per second) per kilogram, but they didn't find any in Shimokita monkeys.
Exposure to radioactive materials may have contributed to the blood changes seen in Fukushima monkeys, study researchers Shin-ichi Hayama and colleagues wrote in their study, published today (July 24) in the journal Scientific Reports. Low blood cell counts could be a sign of a compromised immune system and could potentially make the monkeys vulnerable to infectious diseases, the researchers said.
"The findings are consistent with what our group had found with red blood cells and hemoglobin content for children living around Chernobyl," said Tim Mousseau, a biologist at University of South Carolina, who wasn't involved with the study.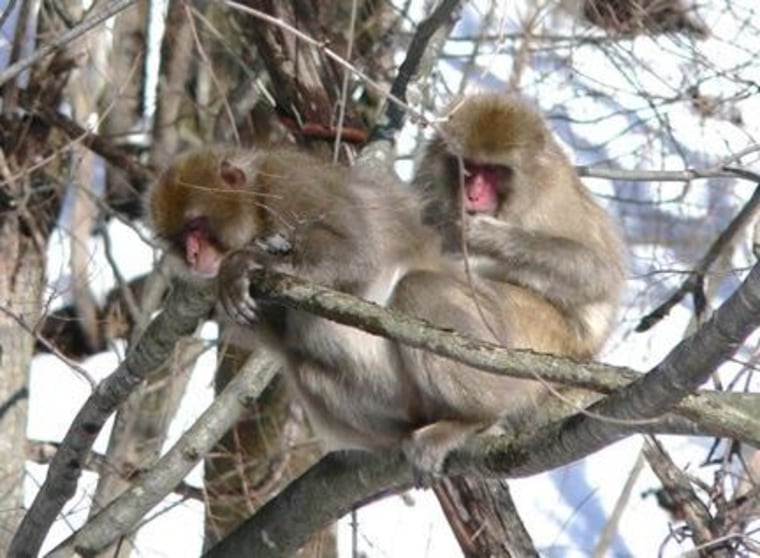 The Chernobyl nuclear power plant in Ukraine exploded in 1986. Research on the aftermath of the disaster found concerning effects of radiation exposure on people, animals, insects and plants. The new study of Fukushima monkeys indicate the Japanese plant's meltdown could have similarly negative consequences.
"The fact that they are seeing a signal in monkeys living in Fukushima city means that there's some potential direct relevance to the human population," Mousseau told Live Science. "These monkeys are living at levels of contamination that are very similar to what many of the people are also living in."
- Bahar Gholipour, Live Science
This is a condensed version of an article that originally appeared in Live Science. Read the entire story here. Email Bahar Gholipour or follow her @alterwired. Follow Live Science @livescience, Facebook & Google+.
Copyright 2014 LiveScience, a TechMediaNetwork company. All rights reserved. This material may not be published, broadcast, rewritten or redistributed.