LONG BEACH, Calif. — The tools of the fishermen's trade are what make it possible for them to harvest the 170 billion pounds of seafood that the world feasts on each year.
When the items — nets, lines and traps — are inadvertently lost or abandoned at the bottom of the ocean, they become classified as ghost gear. The discarded debris not only pollutes the waters, but it disrupts ecosystems and has become increasingly deadly.
A 2018 report by London-based World Animal Protection highlights how the accumulation of ghost gear in global waters is having a "catastrophic impact": Each year, more than 705,000 tons of it builds up in the oceans — an estimate the nonprofit animal welfare group believes may actually be higher.
Meanwhile, up to 71 percent of "entanglement incidents" involve encounters between an animal and plastic rope or netting, which includes ghost gear. In 79 percent of cases, entanglement causes harm or death, the study found.
"Ultimately this could mean our oceans simply stop providing for humans in the many ways we now rely on them," the report said.
But some people are hard at work to prevent that from happening.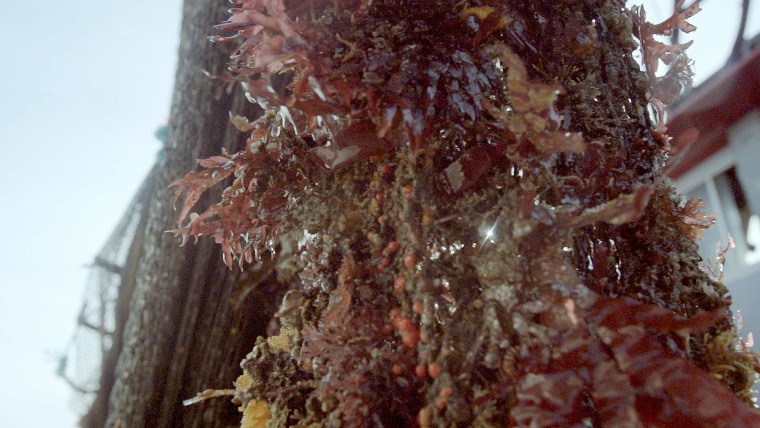 Sea urchin diver Mike Neill, 54, and his crew are docked at Long Beach and they regularly set off in search of the lost gear. They work with a network of fishermen who report sightings.
"Where is ghost gear? It can be anywhere," Neill, who is associated with a marine debris program through the University of California, Davis, said during an excursion in December. "They just sit there and fish, and kill and kill and kill and kill."
"We don't always see everything these nets kill because the bones and everything just break up and fall to the bottom," he added.
In high-traffic areas, boaters have the tendency to cut their buoys, which can be attached to gill nets or lobster traps. The nets might be anywhere from a few years old to three or more decades in age, Neill said.
Related: This plant makes boba. A startup wants to use it to clean up plastic.
The frightening thing, he added, is the chain of wildlife that can be affected by a single piece of ghost gear. For instance, fish could get intertwined with a net. Then a bird chasing the fish gets caught. Then a pursuing seal gets stuck and even a shark can get ensnared.
"It becomes, in a sense, a feeding frenzy on it," said Neill, who has been retrieving lost gear since 2005.
One time, he added, his crews found a net with three dolphin skulls in it. Another time, he thought he pulled up a dead shark attached to a net.
"When I pushed it aside, the darn thing swam away. It was in pretty sad shape, but it was still alive," Neill said.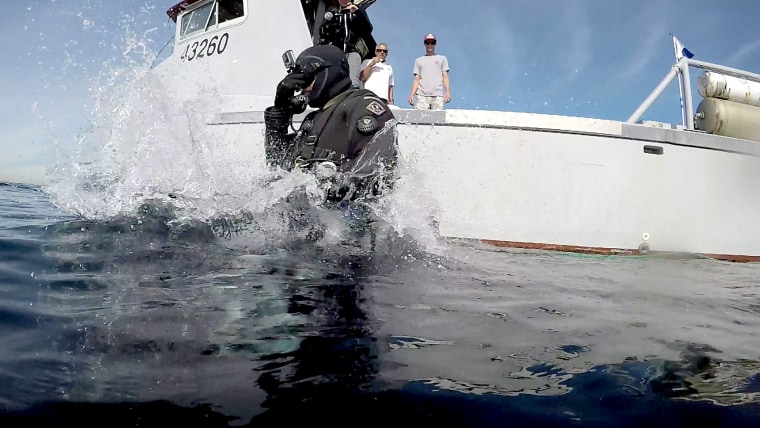 Around the globe, in places that people fish, the World Animal Protection report says ghost gear has the potential to wreak havoc.
In the Florida Keys, some 11 million traps could become lost over the next 60 years if current fishing levels continue. And in the northeast Atlantic, about 25,000 nets were recorded as lost in one of the deep water fisheries.
"Ghost gear undermines the viability of our fisheries too, as it catches and kills an enormous volume of seafood which would otherwise form part of the regular catch, in some cases worth millions of dollars depending on the fishery," the report found.
There are no federal regulations or protocols for when fishing gear is lost. The report says leading seafood suppliers must step up to fix the problem, which is as simple as creating incentives to recycle gear instead of abandoning it as well as using biodegradable alternatives.
Neill said ghost gear divers such as himself can't do it all on their own.
"We see the bones on the bottom after nets, we see the devastation and we see the little lives, the critters that we save," he said. "We want the ocean to be prosperous and we want everybody to be able to go out and go fishing."
Melanie Bencosme and Mariana Keller reported from Long Beach. Erik Ortiz reported from New York.