Researchers drilling through a half mile of ice in west Antarctica came upon a surprising discovery: a population of fish and other invertebrates living deep beneath the ice sheet in extreme cold and perpetual darkness. It's the farthest south that fish have ever been found, scientists said. The discovery was made earlier this month by researchers with Whillans Ice Stream Subglacial Access Research Drilling, or WISSARD. The National Science Foundation-funded team is investigating the "grounding zone" — the place where Antarctic ice, land and sea all converge — of the West Antarctic Ice Sheet, roughly 530 miles (850 kilometers) from the edge of the Ross Ice Shelf in Antarctica's Ross Sea.
Using a specially designed hot-water drill, the team bored through nearly 2,500 feet (740 meters) of the Ross Ice Shelf — the world's largest body of floating ice, the size of France. They became the first ever to reach and sample the grounding zone. Submersible cameras sent down the drilling hole on Jan. 16 revealed fish and marine crustaceans living under the ice in dark, 28-degree Fahrenheit (-2 Celsius) waters, NSF said.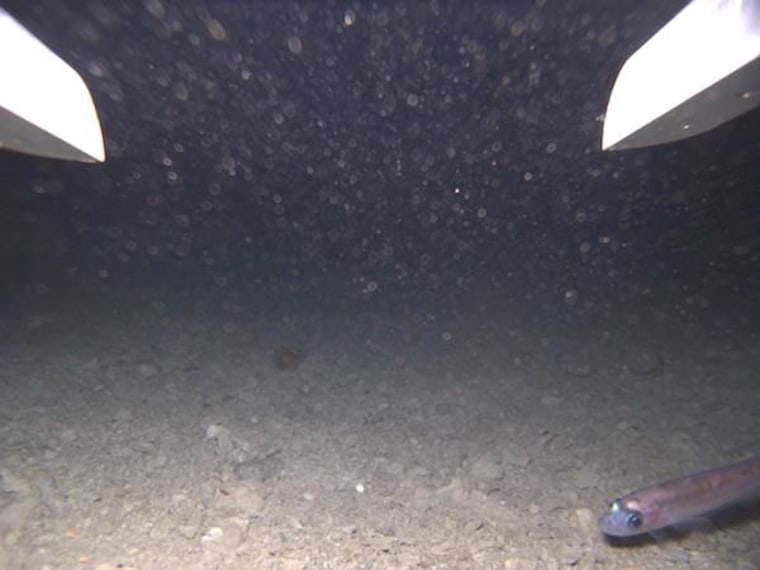 "I have been investigating these types of environments for much of my career, and although I knew it would be difficult, I had been wanting to access this system for years because of its scientific importance," Ross Powell, chief scientist with the WISSARD project and a researcher at Northern Illinois University, said in an NSF press release. "Findings such as these — gaining an understanding of the ice sheet dynamics and its interaction with ocean and sediment, as well as establishing the structure of its ecosystem — are especially rewarding. It's a big payoff in delayed gratification."
Researchers will examine samples of sediment taken in the grounding zone to learn more about ice sheets and their potential effects on sea-level rise. As for the fish, researchers want to know how the creatures are able to thrive in such an extreme environment, practically devoid of sunlight. The site is the closest to the South Pole where such marine life has been documented, researchers said.
IN-DEPTH
SOCIAL
— James Eng