It's a thirsty nation.
From California to the Pacific Northwest to swaths of Texas and Oklahoma, farmers, ranchers and just about anybody with a lawn or a pool are bracing for what's expected to be another dry year.
Historically low snowpack in the mountains along the West Coast has heightened concern about drought. Ski areas from California to Washington have cried uncle after months of trying to keep slopes open. And water resource managers are busy making plans to deal with low river flows. For many in the U.S., World Water Day on March 22 is that in name only.
"We get about 30 percent of our summer water from the snowpack, but this year you might as well say we are not going to get any," Doug Carlson, a spokesman with the California Department of Water Resources, said.
On Tuesday, as California's snowpack hovered at 13 percent of normal, state regulators extended water restrictions, including limits to the number of days people can water lawns and a requirement that restaurants only give water to customers who ask for it.
Meanwhile, the Metropolitan Water District of Southern California offered to pay the highest price ever for water from farmers in the northern portion of the state -– $700 per acre foot. The highest prior price paid was $300 per acre foot.
Concerns Beyond California
The governors of Oregon and Washington have also recently declared drought emergencies in portions of their states, citing elevated risk of wildfire as well as economic impacts to agriculture and recreation.
"I've been ranching here for 45 years, my dad before me, and this is going to be the first time in my lifetime where we weren't able to cut any hay if something doesn't change," John O'Keeffe, a cattle rancher in Lake County, which is in southeastern Oregon, said.
"I've been ranching here for 45 years, my dad before me, and this is going to be the first time in my lifetime where we weren't able to cut any hay if something doesn't change."
Several water basins in Oregon have less than 10 percent of normal snowpack; all are below 50 percent of normal, noted Racquel Rancier, a spokeswoman with the Oregon Water Resources Department.
Drought watchers are also keeping tabs on parts of Texas and Oklahoma that have been dry for several years. Though recent precipitation has provided some relief, water reserves remain low, according to Brian Fuchs, a climatologist with the National Drought Mitigation Center in Lincoln, Nebraska.
"By the first of April, we start seeing just the opportunity for precipitation really starting to decline" throughout the West, he said. The federal government's seasonal drought outlook issued on Thursday indicates the current drought conditions will persist and intensify into June.
Unusual El Niño
About a year ago, long-term forecasts indicated a weather phenomenon related to a warming of waters in the eastern tropical Pacific Ocean known as El Niño would likely develop in time for the winter of 2014-15 and bring with it heavy rains to central and southern California.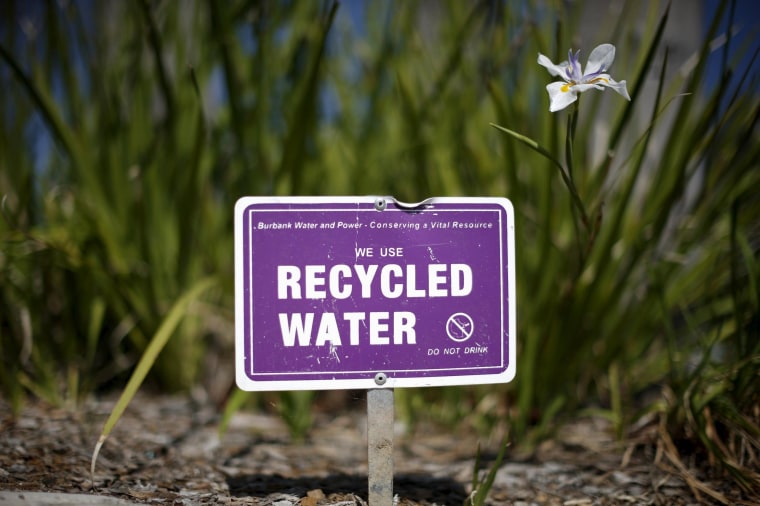 "But the El Niño hasn't really developed in the way it typically does and that precipitation clearly hasn't been brought into California," said Brad Lyon, a research scientist who studies drought with the International Research Institute for Climate and Society at Columbia University in New York.
Instead, unusually warm waters persisted in the western tropical Pacific Ocean, which tend to produce a high pressure ridge over the West Coast. The result is less precipitation and warmer temperatures, he explained.
But a change may be coming. In recent weeks, the El Niño pattern has intensified and is showing signs of continued development into next fall and winter, Lyon said. The hope is that this time the models are correct and next winter is wetter.
Looking forward to this summer, the outlook is less optimistic. "We are very much in the 11th hour in terms of getting some major snow in California given the time of year," he noted. "It is still possible that they could get some storms, but they've got a huge deficit to make up for clearly."
"We are very much in the 11th hour in terms of getting some major snow in California given the time of year."
Cows and Tamed Rivers
The seasonal outlook for Oregon, too, is for warmer and drier temperatures for the next three months, according to Rancier.
Cattleman O'Keeffe has already thinned his herd to about 1,000 head and bought a truck to haul water out onto the range, allowing him to spread livestock out in a bid to reduce overuse of areas already stocked with water.
"There are lots of measures you can take when you are faced with these situations," he said. "We are taking them all."
But the drought and low snowpack isn't a tough row for everyone, according to George Wendet, the founder and president and OARS, an Angel Camp, California-based rafting company that runs boats down rivers all around the world.
In California, he operates on Tuolumne River near Yosemite and American River near Sacramento, which have upstream dams that regulate flows to generate power, irrigate farms, and provide communities with drinking water. The releases of water are timed to benefit the rafting companies, he explained.
"We have a pulse of water for four or five hours in length which allows us to just get on that bubble of water and use it for the one, two, or three day trips that we have," he explained.
He added that 2014, also a drought year, was the company's busiest in California since the 1994 release of Meryl Streep's movie The River Wild, which proved a boon to the rafting industry.
"The lower water flows, which are lower than we would normally get in a spring melt cycle, seem to have actually made more people realize that hey, this is an experience that I can do; whereas they may have thought it is just for daredevils or people who have superior athletic skills," he said.
"More hesitant people have felt comfortable in saying yes, let's do it."