The planet had one of its hottest years on record in 2022, as ocean heat soared and sea ice coverage in Antarctica melted to near-record lows, two federal science agencies announced Thursday.
Last year was the fifth-warmest in recorded history, with global average surface temperatures that were 1.6 degrees Fahrenheit (about 0.8 degrees Celsius) warmer than the 20th century average, according to the latest yearly analysis by NASA. A separate report by the National Oceanic and Atmospheric Administration (NOAA) found that Earth had its sixth-warmest year on record.
Though the two agencies differed slightly in their rankings, both analyses painted the same broad and alarming picture of persistent warming amid Earth's changing climate.
"The difference between fifth and sixth in our ranking is on the order of a hundredth of a degree Celsius. That's not a robust change," Gavin Schmidt, director of the NASA Goddard Institute for Space Studies, said Thursday in a news briefing. "We try not to make too much of the specific rankings. The key thing is the long-term trends, and they're very consistent from one record [to the next]."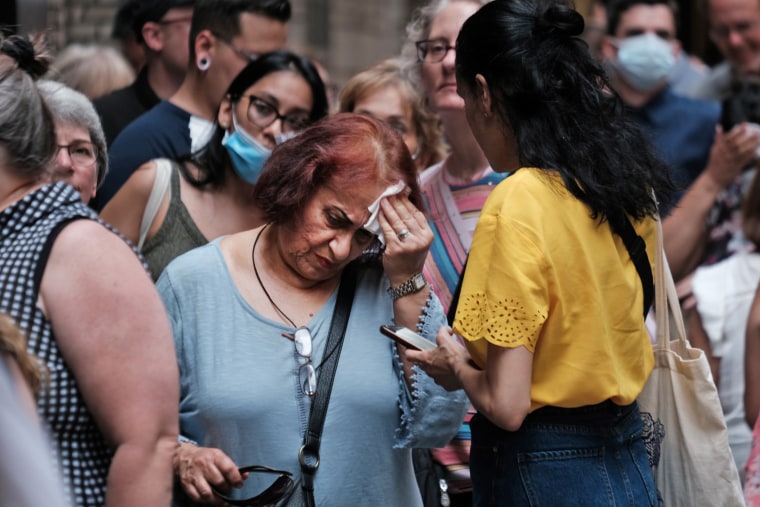 Both reports found that the last nine years have been the warmest years since record-keeping began in 1880.
Scientists agree that the world has already warmed about 1.1 degrees Celsius (2 degrees Fahrenheit) since the late 1800s. The landmark 2015 Paris Agreement set out to limit warming by 1.5 degrees Celsius (2.7 degrees Fahrenheit) in order to avert the most catastrophic consequences of climate change.
Current trends suggest the world may be running out of time.
"We're getting kind of close to that," Russell Vose, chief of climate monitoring at NOAA's National Centers for Environmental Information, said of the 1.5-degree threshold.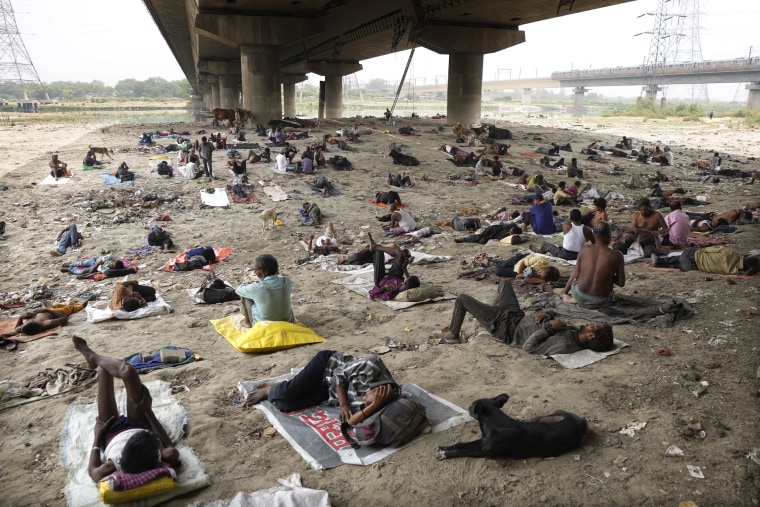 It's possible that in a given year this decade average global temperatures could leap by more than the 1.5-degree threshold, but the more worrisome trend comes when that level of warming persists over decades.
A major report from the United Nations' Intergovernmental Panel on Climate Change estimated that global warming could surpass 1.5 degrees Celsius by around 2040.
The consequences of such warming are already being felt around the world, ranging from last year's devastating floods in Pakistan to record-breaking heat waves in Europe and Asia, and ongoing drought around the world. Studies have shown that global warming will intensify many of these kinds of extreme weather events.
NOAA's analysis also sounded the alarm over the health of the world's oceans.
Ocean heat content, which is a measure of the amount of heat stored in the upper levels of the ocean, hit a record high last year, surpassing the record set in 2021. Scientists routinely monitor ocean heat because warmer waters contribute to ocean acidification, sea-level rise and extreme weather.
Temperatures in 2022 also continued to affect sea ice coverage at the Earth's poles. Antarctica's average yearly sea ice coverage shrank to 4.1 million square miles, approaching the record low set in 1987. The Arctic, meanwhile, recorded its average yearly sea ice coverage at 4.1 million miles, the 11th-smallest extent on record, according to NOAA.
NASA Administrator Bill Nelson called the findings of both reports a "call to action."
"Our warming climate is already making a mark: Forest fires are intensifying; hurricanes are getting stronger; droughts are wreaking havoc and sea levels are rising," Nelson said in a statement.