Humans are dumping so much plastic debris into the water that by 2050 nearly every single seabird species will have some of it in their gut, scientists predict.
In a study published Monday, researchers from the Commonwealth Scientific and Industrial Research Organisation in Australia and Imperial College London analyzed studies dating to the early 1960s and used oceanographic and ecological modeling to predict the risk of plastic ingestion to 186 seabird species globally.
They found that nearly 60 percent of all seabird species have plastic in their gut, and that figure will rise to 99 percent by 2050, based on current trends. The risk is greatest at the southern boundary of the Indian, Pacific and Atlantic Oceans, a region thought to be relatively pristine, the researchers concluded.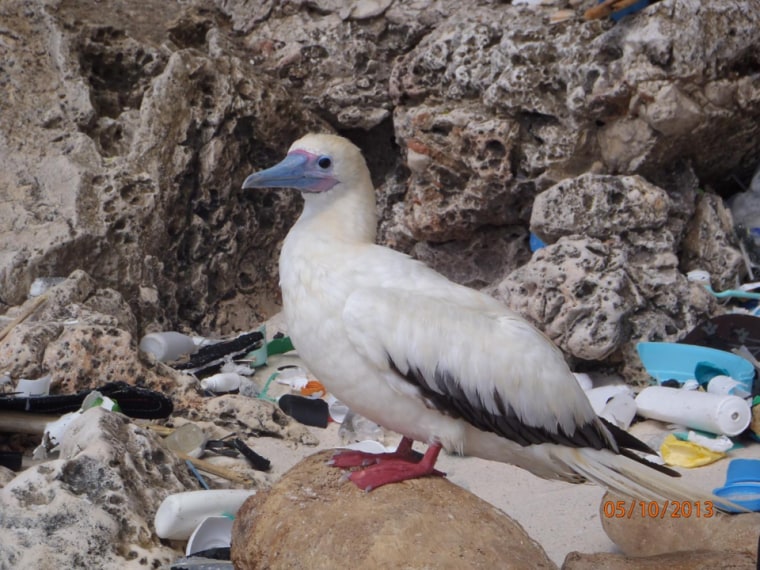 The scientists estimate that 90 percent of all seabirds alive today -- including albatross, shearwaters and penguins -- have eaten plastic that has washed into the ocean from urban rivers, sewers and waste deposits. The plastic debris includes such things as bottle caps, bags and fibers from synthetic clothes.
Related: Millions of Tons! Scientists Tally Up Plastic Pollution in Oceans
"For the first time, we have a global prediction of how wide-reaching plastic impacts may be on marine species — and the results are striking," Chris Wilcox, senior research scientist at CSIRO Oceans and Atmosphere, said in a statement.
"We predict, using historical observations, that 90 percent of individual seabirds have eaten plastic. This is a huge amount and really points to the ubiquity of plastic pollution."
Wilcox carried out the study with co-authors Denise Hardesty and Erik van Sebille. It was published Monday in the journal Proceedings of the National Academy of Sciences.