Move over, Santanachelys gaffneyi. There is a new world's oldest sea turtle in town and it swam at least 120 million years ago during the Cretaceous period.
It's official name is Desmatochelys padillai. Amateur paleontologist Mary Luz and her two brothers found the fossilized remains of the turtle near the town of Villa de Leyva in Colombia in 2007.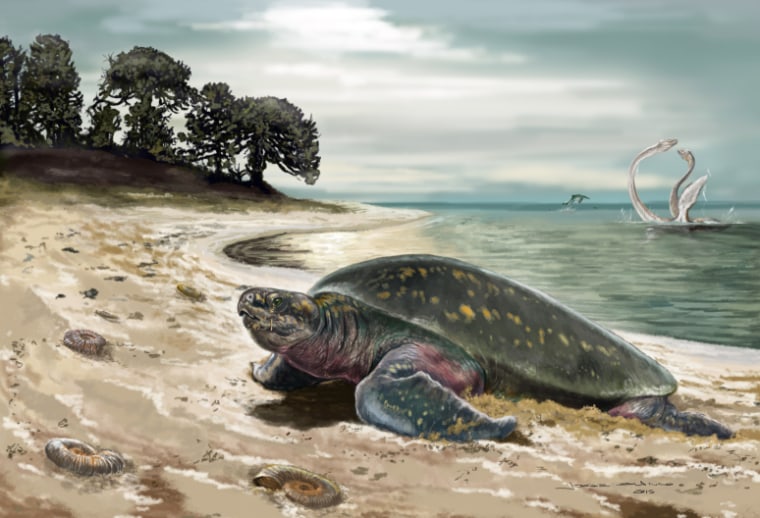 On Monday, researchers from the Senckenberg Research Institute in Frankfurt, Germany, released their analysis of the turtle in the journal PaleoBios.
"Based on the animals' morphology and the sediments they were found in, we are certain that we are indeed dealing with the oldest known fossil sea turtle," study author Edwin Cadena said in a statement.
Related: Earliest-Known Turtle Had No Shell and Plenty of Teeth
The previous record-holder was held by Santanachelys gaffneyi, discovered in Brazil in 1998. Its fossils are believed to be 110 million years old.
Sea turtles evolved from their land-based and freshwater cousins, which first arose as early as 260 million years ago. This discovery could help scientists figure out exactly when sea turtles evolved, the study said, something that has been hard to pinpoint because of the lack of ancient sea turtle fossils.